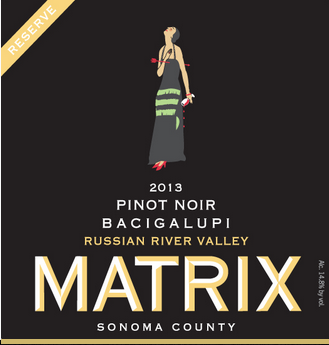 Proprietors Ken and Diane Wilson founded Matrix Winery in 1986. The Wilsons source multiple varieties from the winery's estate vineyards as well as other premium vineyards. The Wilsons are dedicated winegrowers whose vineyards are farmed sustainably and in 2007, the Wilson family received both the Bay Area Green Business Award and the Sonoma County Green Business Award for environmental leadership. With the acquisition of six other wineries in Sonoma and Mendocino counties, the Wilsons have a mini wine empire including 400 acres of vineyards and production of nearly 30,000 cases of wine.
The winemaker is Diane Wilson whose wines have won multiple sweepstakes awards in major California wine competitions.
The Matrix tasting room at 3291 Westside Rd in Healdsburg is open daily from 11:00 to 5:00. The wines are also sold through a mailing list.