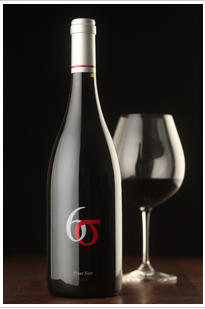 The Six Sigma Ranch consists of 4,300 acres, a property that dates to 1859 and is currently owned and farmed by Kaj and Else Ahlmann. The Ahlmanns acquired the cattle ranch in 2000. It is located south of Lower Lake in Lake County, California.
The ranch encompasses 40 acres of high-altitude vineyards located between 1,400 and 1,700 feet. The vineyards include Else's Vineyard (Cabernet Sauvignon), Christian's Vineyard (Pinot Noir, Cabernet Sauvignon, Tempranillo), Michael's Vineyard (Sauvignon Blanc), and Marianne and Annette's Vineyard (Syrah).
The winemaker is Matt Hughes who learned his winemaking at Wildhurst Vineyards, Kendall-Jackson and Verite Estate.
A tasting room is located in Lower Lake and is open daily. Tours are available.