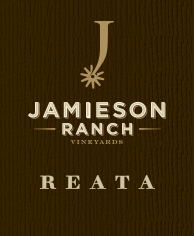 Reata's estate Jamieson Ranch vineyards are located in southern Napa Valley. The name, Reata, is Spanish for lariat, and pays tribute to the early California history that runs through the estate which was once home to the Suscol Rancho of General Vallejo. Reata is also the name of the iconic ranch made famous in the movie Giant.
The centerpiece of the property is the Reata winery which incorporates a visitor center that includes a wine bar, a banquet room, and a catwalk gallery that allows visitors to go behind the scenes and observe the winery in action (1 Kirkland Ranch Road in American Canyon).
The winery's focus is cool climate varietals, particularly Chardonnay and Pinot Noir (Napa Valley and Sonoma Coast). The winemaker is Nori Nakamura and consulting winemakers are David Stevens and Dave Dobson.