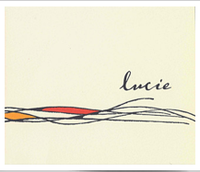 This winery began with their signature wine made from Napa Valley grapes, Cabernet Sauvignon, Sangiovese and Petite Sirah. They later added Pazzo (Sangiovese-centric), Vagabond (Syrah-centric), Janzen (single vineyard Cabernet Sauvignon) and Lucie Russian River Valley Pinot Noir which in 2012 was sourced from Dutton Ranch.
Claus Janzen spent 12 years at Caymus where he developed their successful marketing program. A chance acquisition of some practically-discarded Sangiovese grapes in 1993 led to the first vintage of Bacio Divino. His spouse, Diane, is the estate's manager of sales and consumer relations.
The consulting winemaker and viticulturist is Kirk Venge, and the vineyard manager is David Bartolucci.
The wines are sold through a mailing list and online through the winery's website store.