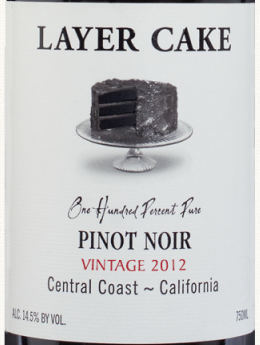 Varietal wines from around the globe priced at about $15. Founder Jayson Woodbridge, who also owns Hundred Acre, thought of the name because of his grandfather who taught him about wine and compared it to a layer cake since both have different layers of flavor and complexity.
The same winemaking team that makes Hundred Acre makes the Layer Cake wines, traveling from region to region (Argentina, Australia, California) to make each wine.
Annual production is between 20,000 and 80,000 cases for each of the bottlings and they are widely distributed. A Central Coast Pinot Noir is the latest addition to the lineup.