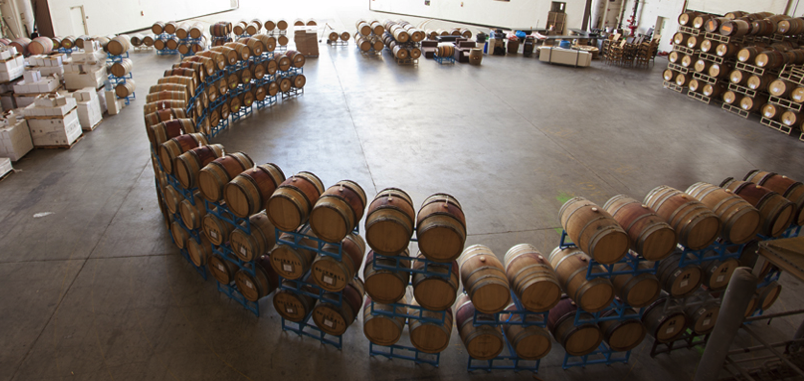 This winery is located on the former Alameda Naval Air Base that was decommissioned in 1997 and turned over to the community for civilian use. The name Rock Wall refers to the defensive perimeter wall built during WWII in San Francisco Bay to protect the base from Japanese air to sea torpedoes. This wall is visible from the winery and has been a popular fishing location for local anglers.
Founded by a small group of wine industry veterans, including consulting winemaker Kent Rosenblum and his daughter Shauna Rosenblum, the winery sources grapes from all over California. Housed in a converted airplane hanger, the winery building has been retrofitted with state-of-the-art winemaking equipment.
The winery is also home to other local winemakers and boutique wine brands. In essence, it is a wine center that services the East Bay.
The tasting room is open Wednesday through Sunday from 12:00 to 6:00. Multiple varietals are offered including a Russian River Valley Pinot Noir.