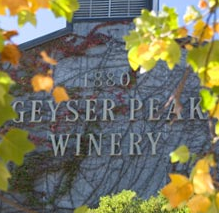 One of California's oldest wineries, GeyserPeak was founded in 1880 by Augustus Quitzow, one of Sonoma County's pioneer winemakers. The original winery was built in Geyserville in the Alexander Valley in 1882.
Multiple varietals are offered including a California Pinot Noir that is reasonably priced.
The tasting room is open daily.