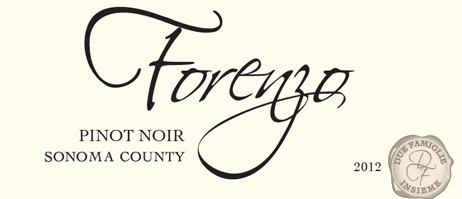 A partnership between the DiCenzo and Ford families who realized their dream of producing wine in Northern California by founding Forenzo Vineyards in Redwood Valley. in 2009. The Ford family has been growing grapes for over 30 years in northern California. The DiCenzo family has deep Italian winemaking roots and oversee the winemaking and production. The winery name combines the Ford and DiCenzo family names together to form the Forenzo brand.
The winemaker is Penelope Gadd-Coster who had a long career at Jordan Vineyards & Winery and J Vineyards and Winery and more recently with Rack & Riddle Custom Wine Services.
The wines have limited northern California retail and restaurant distribution. The lineup includes a Pinot Grigio, a Chardonnay and a Pinot Noir.