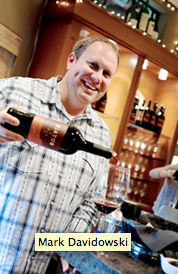 This small winery was founded in 2012 by Mark and Patty Davidowski. Mark worked in the wine industry for nearly two decades, including the launch and management of Meritage Wine Market, a large wine retailer in California.
The winemaker is Steve Reynolds who left his dental practice in 1994 to start Reynolds Family Winery in Napa Valley. Wines offered include a Napa Valley Cabernet Sauvignon, Red Blend and Chardonnay, and a Griffin's Lair Vineyard Sonoma Coast Pinot Noir.
The wines are available on the website and through a wine club. Business offices are in Carlsbad, CA.