The Wonderland Project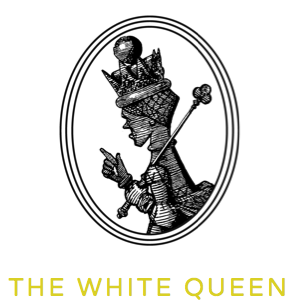 Founded by former sommelier, Matt Ahern, who sought to find a high quality restaurant wine at an accessible cost. In 2010, unable to find the right wine to fill this niche, he decided to make it himself. The White Queen Chardonnay was born.
The wine is available primarily at select restaurants with availability on the website and select retail accounts.
Articles About The Wonderland Project
Reviewed Wines

2013 The Wonderland Project "The White Queen" Sonoma County Chardonnay

13.2% alc., 2,650 cases, RS 0.02 mg, $26. Robert Young and Wente clones. Harvest Brix 22.5º. Vinified with native yeast fermentation in stainless steel. Aged 7 months in 1/3 new French oak, 1/3 stainless steel and 1/3 neutral French oak. · Pale yellow color and clear in the glass. Inviting aromas of grapefruit, pear and white peach are replicated in the flavors which add some hints of nuts, brioche and honey. A very pleasant sipper and excellent food wine with some discreet richness, bright acidity and appealing edginess. Reminds me of Pinot Blanc. Better than the very good 2012 vintage of this wine. A very solid daily table wine. Score: 90. Reviewed August 15, 2014 ARTICLE&nbsp»

2012 The Wonderland Project "La Reine Blance" (The White Queen) Sonoma County Chardonnay

13.2% alc., residual sugar 0.02 mg, 1,400 cases, $24. Released June 2013. Clone 76 and Robert Young selection. Staggered picks at 21º to 23.5º Brix to control acid. Native yeast fermentation in stainless steel, 100% MLF, aged 8 months in 1/3 new French oak, 1/3 neutral French oak and 1/3 stainless steel. Primarily a restaurant wine meant to be a refined wine at accessible cost but also sold on the winery's website. Winemaker is former sommelier Matthew Ahern (also of Scribe). · Light golden yellow color and clear in the glass. Clean aromas of lemon curd, honey, spiced peach, papaya, honeysuckle and vanilla bean. Easy to drink with enough acidity to add juiciness, featuring flavors of peach, marzipan, and spice. Slightly creamy and soft in the mouth, with the faintest compliment of oak. A highly enjoyable, nicely balanced, no-nonsense, casual wine that doesn't weigh you down with alcohol and oak. The ideal proverbial back porch wine. Score: 90. Reviewed April 19, 2014 ARTICLE&nbsp»