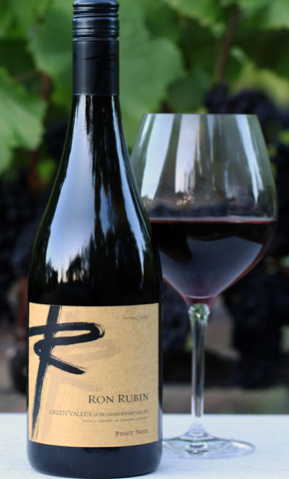 Wines made exclusively from the Green Valley of Russian River Valley by Ron Rubin. Rubin had a forty year dream to own a vineyard and winery in wine country and in late 2011 found a special small property in the Green Valley of Russian River Valley. He assembled a team to take full advantage of the property: winemaker Joe Freeman, assistant winemaker Ed Morris, vineyard manager Jim Pratt, sustainable agriculture manager Mark Greenspan and operations manager Lori Knapp.
The 20-acre estate vineyard is planted in Goldridge soil and fog defines the vineyard's climate.
The offerings include an two unoaked estate Chardonnays and an estate Pinot Noir.
The wines are sold on the website and through a mailing list.