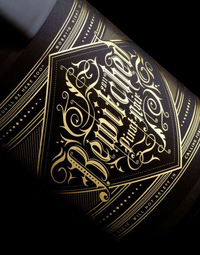 One of several labels from VML Winery, based in the Russian River Valleys of Sonoma County that has several partner-owners. The core of the business is driven by innovative, world-class packaging and label designs. There is wide distribution through multiple sales channels and major retailers.
Annual production is about 7,500 cases of Russian River Valley Chardonnay and Pinot Noir. The wines are encased in a paper wine wrap that duplicates the label.
The winemaker is Virginia Marie Lambrix.