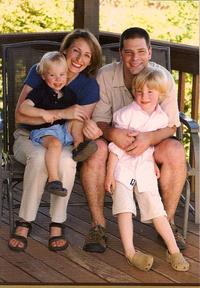 A family owned winery founded in 2000 by Aron and Pam Hess. The focus at Daedalus Cellars is Pinot Noir, particularly from grapes grown in the Dundee Hills AVA in the Willamette Valley of Oregon. Production is performed at the 12th & Maple Wine Company, a custom crush facility in Dundee, Oregon, where Aron is the head winemaker and crafts wines for over 20 clients as well as the wines for his own Daedalus Cellars and Jezebel labels.
Aron aims for age ability in his Pinot Noirs which are crafted in a rich and bold style. Vineyard sources include Maresh Vineyard and Murto Vineyard, both in the Dundee Hills. Production is approximately 3,000 cases of Daedalus Cellars wines and 5,000 cases of Jezebel wines.
A tasting room is located at 990 N. Hwy 99 W, Dundee.
In 2009, Aron and Pam Walden Hess separated and the following year she took over the Daedalus and Jezebal brands. She replaced Daedalus with her own Willful Wine label.