On the Pinot Trail: Wayfarer
I visited Wayfarer Vineyard for the second time with winemaker Bibiana Gonzelz Rave in May 2016. We left Sebastopol and drove the winding roads for 45 minutes through the tall coastal redwoods out to the remote Fort Ross-Seaview AVA located in the far west Sonoma Coast. You cannot really appreciate the challenges of farming wine grapes in this rugged landscape far removed from the comforts of the Russian River Valley until you make the drive.
Bibiana is now also the winemaker for Pahlmeyer wines so she must travel to both Wayfarer and the Napa Valley from Santa Rosa where the Wayfarer wines are crafted on a regular basis. She not only makes the wines for both labels, but also directs the winegrowing. She also has her own label, Cattleya Wines. Born in Colombia and trained in France, she is one of California's most recognized winemakers and a member of the extended Pisoni family (her husband is Pisoni winemaker Jeff Pisoni).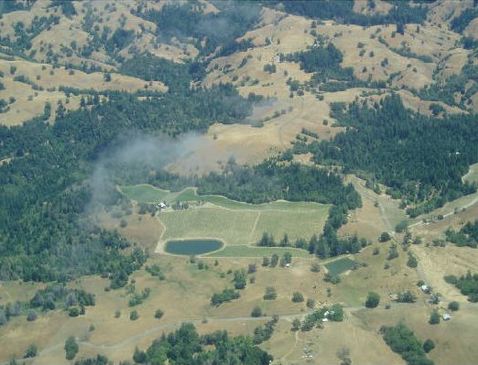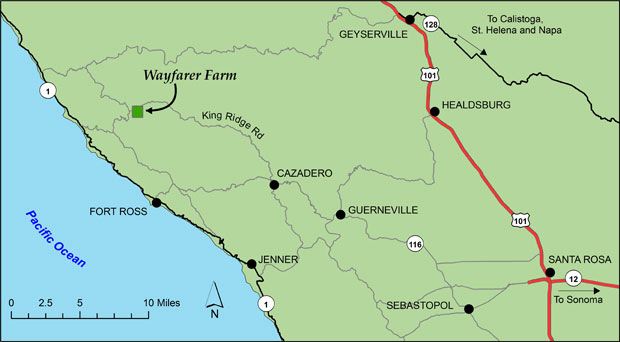 Bibiana and I were met at Wayfarer by Cleo Pahlmeyer who directs the Wayfarer project. Extensive coverage of Wayfarer was published previously in the PinotFile (www.princeofpinot.com/article/1583/).
The 2014 vintage Wayfarer wines reviewed here have not been released and the release dates will be determined solely by the winemaker. The 2014 Wayfarer Vineyard Chardonnay and Wayfarer Vineyard Pinot Noir will tentatively be released in the fall and the other wines will follow in 2017. The wines are crafted in such a fashion to require additional bottle aging before release. They unfold slowly in the glass, finding more traction, integration and nuance over time, improving when tasted from opened bottles one or more days later. The reductive winemaking, the oak interplay and tannic backbone dictate that these wines become cellar candidates.
The reviews here are brief snippets and I will give thorough reviews of all the wines in the fall. That said, these wines will be highly rated and should be in every serious pinotphile's cellar. The Wayfarer wines are allocated and sold through a mailing list at www.wayfarervineyard.com.
The wines, the third vintage for the Wayfarer label, were bottled in December 2015 after spending 13 months in barrel. The wines tasted were opened about 6 hours before and the cork replaced. Several were decanted during the tasting.