Recently Tasted California Chardonnay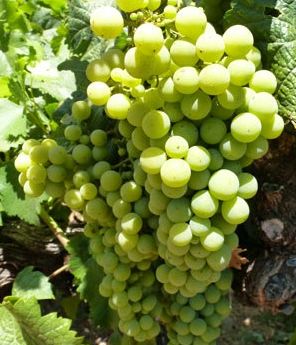 Chardonnay continues to be by far the most popular varietal among American wine consumers. According to estimates by The Nielsen Company, Chardonnay represented an estimated 19 percent of table wine volume purchased in U.S. food stores in 2017. Sales of this leading varietal increase every year.
In 2017, the state had 94,452 acres planted to Chardonnay. Monterey County led California counties with 16,969 acres and Sonoma County was a close second at 15,617 acres.
Most Chardonnay vineyards were uprooted during Prohibition when growers replaced them with thick-skinned red varieties that could be shipped cross country. Small plantings of Wente Chardonnay survived Prohibition. Ernest and Herman Wente took over the family business after Prohibition and developed the Wente Chardonnay clones that completely transformed California's Chardonnay wine landscape. Today, over 80 percent of Chardonnay produced in California comes from some version of the Wente clone.
There are at least 34 different varieties of Chardonnay identified in France and these so-called "Dijon" clones have been exported all over the world. The most common Chardonnay Dijon clones are 96 and 95, both traced to Meursault, France, and 76, traced to the Saone et Loire region of France.
The most popular style of California Chardonnay is whole cluster pressed and barrel fermented with malolactic fermentation occurring in barrel, along with aging sur lie with battonage. The combination of malolactic fermentation and new French oak barrels leads to richer wines with a noticeably creamy texture. There are many variations of this theme and winemaker decisions and manipulations generally play a larger role in the vinification of Chardonnay than of Pinot Noir.
It is a whole lot easier to find superb California Chardonnay than exceptional California Pinot Noir. California Chardonnay quality is so high that the consumer only needs to discover a winemaking style that appeals.