Grand Cru Estates
Grand Cru Estates is an idea that will be welcomed by Pinot Geeks who have dreamed of handcrafting a single barrel of premium Pinot Noir from the region's finest grapes, assisted by expert winemaking guidance, all at a beautiful, member-only estate winery. Set among the rolling hills of the Yamhill-Carlton District, Grand Cru Estates' 130 acres includes a 13,000 square foot gravity-flow winery, over 50 acres of Pinot Noir plantings, common rooms for social events and relaxation, and a professional kitchen staffed by a James Beard Award winning chef. The partners in this innovative venture are Laurent Montalieu and Danielle Andrus Montalieu of Solená Cellars and NW Wine Company, and winegrowers Steve and Marian Bailey).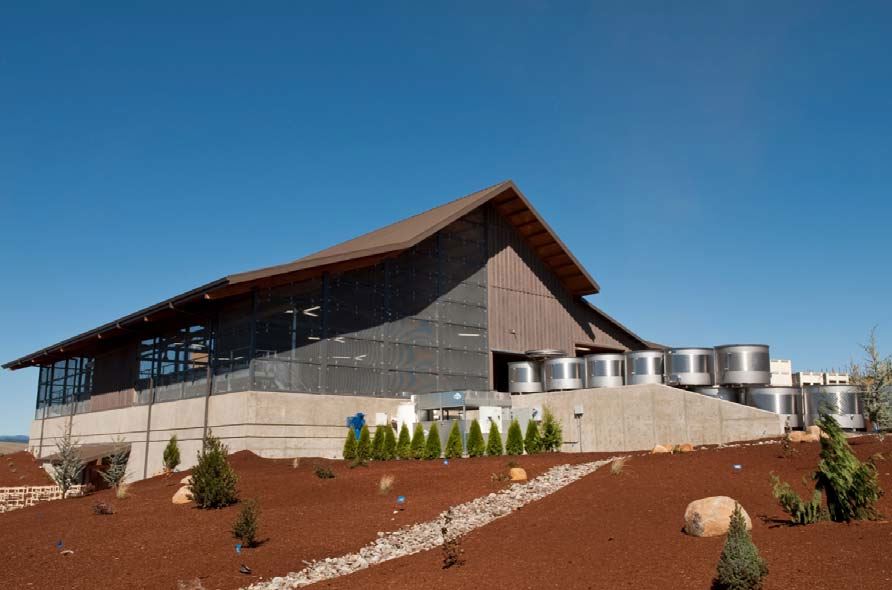 The exterior is reminiscent of a traditional farm featuring stone and weathered wood and includes ecological friendly features like solar power and rainwater collection. The common rooms have heavy, open-beamed ceilings, a rock fireplace is the focal point of the dining and meeting room (below), and broad vineyard views create a sense of rustic luxury. The overall feeling is a return to a simpler time and connection with nature.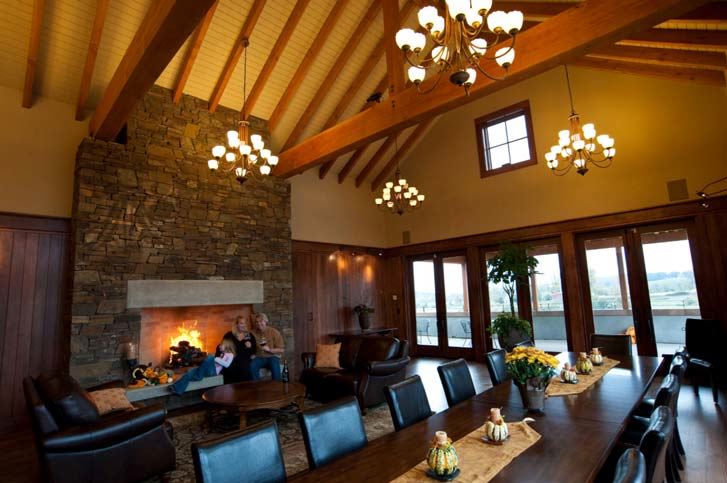 Members of Grand Cru Estates can access premium fruit from any of the six distinctive AVAs in the Willamette Valley. Notable vineyards include Ana, Bailey Estate, Carabella, Domaine Danielle Laurent, Guadalupe, Hyland, Kalita, Willakia, and Zena.
Members work one-on-one with the winemaking team of Laurent Montalieu (who also crafts his own Soléna Estate wines at Grand Cru Estates) and Tony Rynders, who together have worked a combined 20 vintages in the Willamette Valley. Both have many accolades and great wines to their credit. (Photo below: Left, Tony Rynders, Right, Laurent Montalieu). Laurent Montalieu came to Oregon as winemaker at Bridgewiew Vineyards and later became a partner and winemaker at Wilakenzie Estate. With his marriage to Danielle Andrus, who helped launch her family's Archery Summit winery, the couple launched Domaine Danielle Laurent and Soléna Cellars, named after their daughter. They are also partnered owners of NW Wine Company, NW Wine Bar, and Hyland Vineyards. Tony Rynders graduated with a Masters in Viticulture and Enology at University of California at Davis and interned in California, Australia and Italy. He held winemaking positions at Argyle Winery and Hogue Cellars before becoming winemaker at Domaine Serene. During his ten years there, he produced some of Oregon's most impressive premium Pinot Noirs and Chardonnays. Whether present at each step of the grape harvesting and winemaking process, or simply to enjoy the final wine, each member will receive a single barrel of wine that his or her custom, ultra-premium Pinot Noir that carries the signature stamp of Montalieu and Rynders.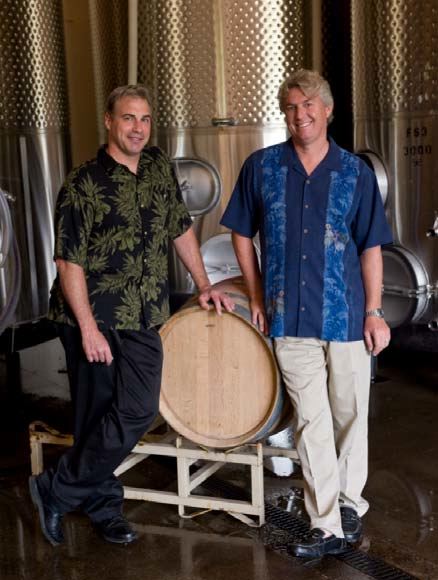 Chef Philippe Boulot directs the culinary arts program at Grand Cru Estates. He is Culinary Director at the Heathman Restaurant in Portland and Executive Chef at the Multnomah Athletic Club. The kitchen at Grand Cru Estates will be a central hub of activity, with cooking classes, winemaker dinners, private member events, and the "Les Amis de Philippe" guest chef series. In time, the estate property will be a source for organic fruits, vegetables, herbs, honey and more, with members having the opportunity to participate in all phases of the food experience from picking the produce to relishing the food and the wine they have created.
Three levels of membership are offered that vary in their winemaking involvement, wine quantity and cost. All club members receive the following benefits: (1) Access to the estate, vineyards, winery and gardens, all of which are reserved exclusively for members and their guests, (2) The opportunity to use the estate for private events twice a year, (3) Personal concierge service for planning wine country excursions, (4) Culinary arts events with Chef Philippe Boulot, (5) Educational seminars on winemaking, viticulture, biodynamic farming, and more, and (6) 20% discount on purchasing wines offered through the NW Wine Bar in McMinnville. In addition to these member benefits, Grand Cru Membership includes: (1) Partnership with winemakers Laurent Montalieu and Tony Rynders to produce from one to six barrels (25 to 150 cases) per vintage of custom Pinot Noir with your own name and label, and (2) A one-case wine locker at the winery. Premier Cru Membership includes a yearly wine purchase of a half barrel (12 cases) of wines chosen from Grand Cru Estates winemaker's blends with your own name and label. Village Membership includes a yearly wine purchase of a quarter barrel (6 cases) of wines chosen from Grand Cru Estates winemaker's blends.
For all membership levels, there is a one-time joining fee of $5,000 that entitles members to all the global member benefits. The yearly wine costs vary according to the membership level, with Grand Cru Members purchasing a full barrel per year at $20,000, Premier Cru Members purchasing a half barrel at $10,000, and Village Members purchasing a quarter barrel at $5,500.
For further information or to download the membership prospectus, visit www.thegrandcruestates.com. The phone is 503-662-4730 and email is info@thegrandcruestates.com. The address is 17100 NE Woodland Loop Rd, Yamhill, Oregon, 97148. The inaugural Open House is Thanksgiving weekend, November 27, 28 and 29, 2009. Tours are available by appointment.