Pinot Briefs —Newsletter 8.21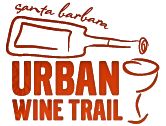 Downtown Santa Barbara Wineries There are a cluster of 11 wineries within blocks of downtown Santa Barbara, many of which are clustered in an area known by locals as the Funk Zone. The wineries have created the Santa Barbara Urban Wine Trail to encourage locals and visitors to Santa Barbara to explore the wineries on foot. Pinot Noir producers include Carr Vineyards and Winery, Oreana Winery, Santa Barbara Winery, Summerland Winery and Whitcraft Winery. Visit www.urbanwinetrailsb.com.
Randall Grahm Revisits Pinot Noir According to a recent article in the San Francisco Chronicle by Jon Bonné, Randall Grahm of Bonny Doon fame has embarked on a new project at his newly acquired vineyard just outside San Juan Bautista in California. He is planting a small amount of Pinot Noir along with other grapes including Grenache. The vines will be head pruned and dry farmed and Grahm plans to cross-pollinate the vines, then plant the seeds that result to create all new grape varieties. The experiment is risky and will take years to complete, but could result in a whole new group of grape breeds unique to the site.
Deep Roots Coalition This organization, known as DRC, and not to be confused with that other DRC in Burgundy, was formed in 2003 by John Paul of Cameron Winery and Russ Raney of Evesham Wood Vineyard. The twelve current members of the group adhere to dry farming practices. The members feel that dry farmed wines are not necessarily better, but are more distinctive and more reflective of their terroir. Current coalition members include Ayres Vineyard, Belle Pente, Brick House Vineyards, Cameron Winery, Crowley Wines, Evesham Wood Vineyard, The Eyrie Vineyards, J. Christopher Wines, Matello Winery, Patricia Green Cellars, Thomas Winery, and Westrey Wine Company. Interest in this movement should increase as more concern arises among winegrowers over the projected shortage of water in the coming decades.
WineryTweets.com This site lists winery Twitter and Facebook URLs for 750 United States wineries sorted alphabetically and by region. WineryMailingLists.com has 713 wineries with mailing lists sorted alphabetically and regionally. Included are lists of wineries that only accept waiting list members ("The Waiting Game") and wineries that do not accept names for wine allocations or wait list ("No Game"). There is also a "Money Makers" section which compares the wine release price with the current street price for selected wines. Visit www.winerytweets.com and www.winerymailinglists.com.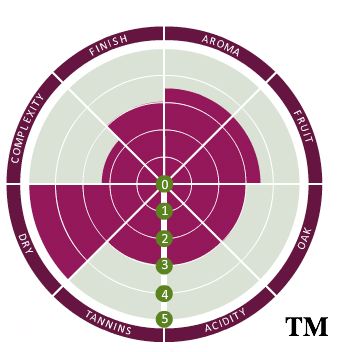 WineMatch.com This is said to be a consumer-friendly concept in the evaluation of wines called "Wine Profiling." It is a data-based driven, wine matching engine using more real data and less subjectivity. Wines are not judged on a 100-point scoring system, but instead, wine qualities are presented by highlighting intensities of wine characteristics on a wheel known as the WineMatchWheel™. Wines submitted by wineries (only United States wines are accepted) are profiled and lab chemistry performed in a calibrated and verified wine lab using industry standards. This data is then combined with data provided by wineries. This fall there will be mobile apps available. When I visited the website, www.winematch.com, I found the information available no different from the data provided on winery websites through their "tech sheets," and the usual winemaker notes were prominently displayed. The site claims to reduce subjectivity, yet the WineMatchWheel™ contains a subjective estimate of a wine's fruit, the wine's complexity, finish, oak, tannins and aroma. I don't find anything revolutionary in his site but applaud the absence of 100-point scoring and the attempt to give the consumer a better understanding of the characteristics of a given wine.
Aubert Wines Buys New WineryMark and Teresa Aubert have bought a new winery, located at 333 Silverado Trail in Calistoga, California, to house Aubert Wines. The Auberts, who produce Chardonnay and Pinot Noir from single vineyard sites in Sonoma County, will move into their 8,000 square foot winery in January 2011, and Aubert customers will have an opportunity to visit in late fall 2011.
Series of Articles on How to Build a Wine Cellar A useful 6-part series of articles on building your home wine cellar: www.snooth.com/wine-cellars/building-a-wine-cellar/. I'm tempted.
The Flip Side of Phyllis Gillis A humorous and spicy tale about the "off-road detours of Phyllis Gillis in a lifetime of rolling Plan B's." Phyllis was previously Executive Director of the Carneros Wine Alliance and is a noted author of several books. The Flip Side is a well-written tale about "becoming Phyllis Gillis" offered in monthly installments. You will get a laugh out of this. Visit www.phyllisgillis.com.
Burgundy-Report Bill Nanson lives in Europe and visits Burgundy frequently. His free quarterly reports at www.burgundy-report.com are well worth reading. The author has posted since late 2002 with a slowly expanding library of domaine and village profiles, comments on the Burgundy market and vintage challenges, and a discussion of the wines of Burgundy. The site includes tasting notes for many bottles of great Burgundy and there is opportunity to discuss the reviewed wines with others through the Burgundy Forum. The photographs of Burgundy are exquisite. The latest summer edition is all about Beaune.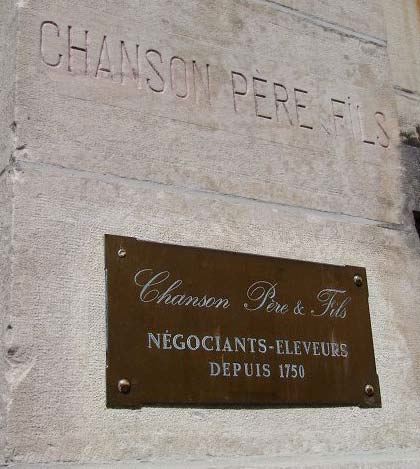 Sta. Rita Hills Chardonnay Followup Reader Russell McCandless chimed in on my recent article extolling Sta. Rita Hills Chardonnays. He said, "Oh, you are so spot on. The best New World Chardonnay I have ever had was a Longoria Mt. Carmel Vineyard Chardonnay from some time in the early 2000s. The Sea Smokes are treasures of my cellar and have blown away friends for whom nothing but Cote d'Or white Burgundy will do. The secret is that these are big in-your-face Chardonnays BUT THE'RE BALANCED, which is the secret. Year in year out I like the Longoria Cuvée Diana as well as or better than any other California Chardonnay. My experience with California Chardonnays has not been pox-free, but my pox experience with white Burgundy has been at least as bad or worse." As a side note, Wallys Wine and Spirits in West Los Angeles (www.wallywine.com) is offering a custom blend of Sta. Rita Hills Chardonnay from Mount Carmel and Gnesa Vineyards made by Brewer-Clifton. The 2009 Brewer-Clifton Cuvée Blanche Chardonnay is $39.99.
Celebration of Harvest On October 9, 2010, over 100 Santa Barbara County vintners will gather on the grounds of Rancho Sisquoc Winery in the Santa Maria Valley to pour their latest offerings. Local restaurants and specialty food purveyors will feature their talents, live bands will perform, and a silent auction filled with large format bottles will benefit local food banks. Tickets are $65 in advance at www.sbcountywines.com.
All Purpose Glass from Riedel The Vinum XL is styled similar to the Oregon Pinot Noir glass introduced a few years ago with a slightly narrower top and has the blessings of Richard Geoffroy, the winemaker for Dom Pérignon, who prefers it for his Champagnes. I have come to use the Reidel Oregon Pinot Noir glass for Champagne, Chardonnay and Pinot Noir. This Riedel Vinum XL glass almost seems antithetical as the company has always been a proponent of a different style of stem for every variety of wine.