Lumos Wine Company: Honest Temperance Hill Vineyard Pinot Noir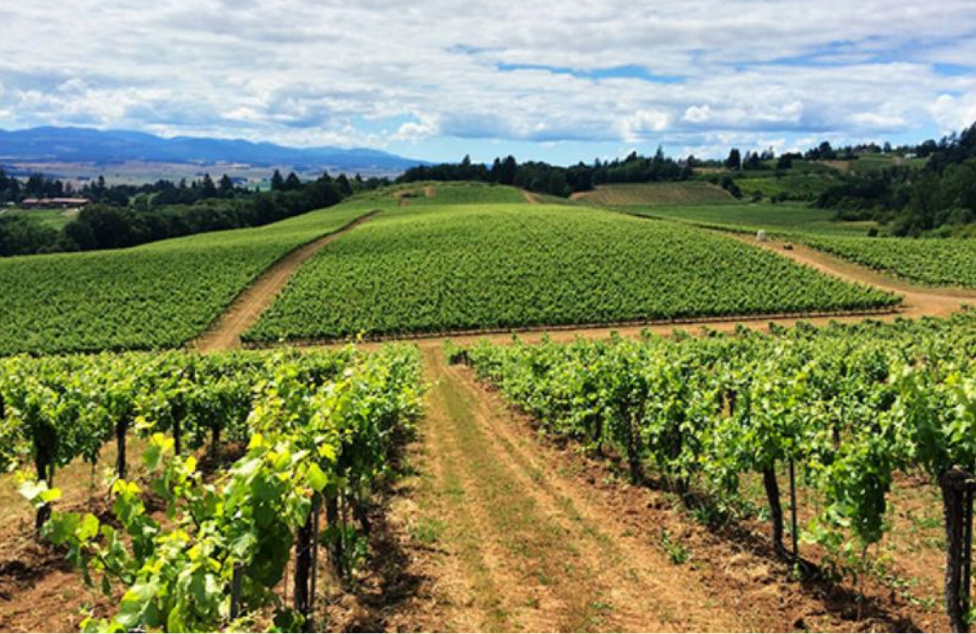 Temperance Hill Vineyard, one of Willamette Valley's most prestigious vineyards, has an intriguing origin that was revealed to me recently through researching the Linfield College Oregon Wine History Archives and communicating with Temperance Hill Vineyard manager Dai Crisp.
Vic Lindquist is a somewhat unpublicized yet important figure in the planting of many early Willamette Valley vineyards. He performed extensive research on ideal regions to plant Burgundian varieties while working for Andrߐ Tchelistcheff at Beaulieu in the Napa Valley in the early 1970s. He became convinced that the Willamette Valley of Oregon was THE place and visited the region multiple times over an 18 month period. He was convinced of the value of the Van Duzer Corridor on wine grape growing. This anomalous opening in the Coast Range allows oceanic winds to funnel into the Valley, creating a cooling effect that occurs in the early afternoon. This wind dries out the vine canopy and decreases fungal pressure. To obtain wind protection, the grape skins thicken leading to increased color-charged anthocyanin and tannin in the grapes.
Lindquist's first planting was in what is now the Eola- Amity AVA 1976 at what became Bethel Heights. He would go on to recognize other optimal sites for winegrowing and developed sixteen properties spanning 740 acres in the Willamette Valley, including Temperance Hill Vineyard. Planted initially in the years 1981-1983, Vic named the vineyard after a horse that won the Kentucky Derby in 1981. The story goes that a family from Hong Kong and Malaysia including Dr Edward Koo, his son and his spouse Lin Chen, were shown the property during a driving rainstorm. The father rolled down the windows of his car a little bit and asked Vic, "Is this a good property?" Vic replied, "Yes," and the deal was consummated on the spot. The Koo family remain the owners of the vineyard to this day.
Located 15 miles north of West Salem in the Eola Hills the site is believed to be the remnants of an ancient volcano so the soils are volcanic Jory, Nekia and Rittner. The topography of the vineyard features different slopes on varying exposures at 660 to 880 feet elevation overlooking the Van Duzer Corridor.
Temperance Hill Vineyard was originally planted to about 100 acres of primarily Pinot Noir with small amounts of Chardonnay, Pinot Gris and Gewürztraminer. Due to trunk disease and phylloxera, the acreage is now down to about 90 acres after extensive replanting. Currently, there is no Gewürztraminer, 1 acre of Aligote, 7+ acres of Dijon clone Chardonnay and 2 acres of Pinot Gris, with the remainder Pinot Noir including Pommard, Wߐdenswil, and Dijon 113, 114, 115, 667, 777 and 943 clones. A block of Swan clone was added in the 2000s.
There are still about 20 acres of the original plantings of own-rooted Pinot Noir with roughly 40% or less still in production. The vines are in the Front Block, Flats Block, and West Field Block. The West Field Block is Wadenswill while the other blocks are Pommard. All vines have phylloxera and newly grafted vines have been interplanted to transition them. The original plantings are on a 12' x 8' high wire hanging trellis with grafted vines added at 4' intervals between them. The oldest Pinot Noir plantings are coveted by long-term contract holders.
1990s plantings, mostly grafted, are on a 10' x 5' spacing with upright vertical trellis. Additional replanting began in 2000 by Dai Crisp and these grafted vines are all on an 8' row spacing with 3'6" and 4" in-row spacing. with 1550 vines per acre on a single-arm Guyot upright vertical trellis.
Temperance Hill Vineyard currently has 28 clients including Antica Terra, Bergstrom, Broadley, Brooks, Caballus, Division Winemaking Co., Eisold Smith Wines, Elizabeth Chambers, Elk Cove Vineyards, Evesham Wood, Goodfellow, J.K. Carriere, Maloof Wines, Nicolas Jay, King Estate, Lange, Lavinea, LUMOS, Portland Wine Co., Raptor Ridge, Ratio Wines, Sparkman Cellars, St. Innocent, Union Wine Co., Vincent Wine Co., and Walter Scott.
The Temperance Hill Vineyard manager, Dai Crisp, has been farming vineyards organically for 35 years and has managed the Temperance Hill Vineyard since 1999. Temperance Hill Vineyard is certified both Salmon Safe and USDA/Oregon Organic, and is dry-farmed.
Dai Crisp is also the owner of the LUMOS Wine Company (along with his spouse PK McCoy) that offers multiple bottlings of Temperance Hill Vineyard Pinot Noir each vintage. Founded in 2000, all the LUMOS Pinot Noirs come from the plantings that Dai put in the ground over the prior 22 years and are from vines on grafted rootstocks. I have been a big fan of these wines that were crafted by Dai initially and winemaker Julia Cattrall since 2007. The 2018 LUMOS Pinot Noir bottlings:
Temperance Hill Pinot Noir - Includes the best barrels of different lots with no formula but often includes most if not all the clones in the vineyard.
Pumphouse Pinot Noir - 113, 114, 115 clone series.
North - Pommard (Dai's section)
The G (Guam Block): clone 777 planted on the southwest corner of the vineyard nearly adjacent to Cristom Vineyards. Called "The G" because like Guam, it is all on its own out there. The block is 1.16 acres planted at 703 feet elevation.
Upper Bench: Formerly "The Babies" bottling. Planted by Dai starting in 2000. Primarily Pommard.
Double Barrel: Two special barrels from this vintage.
Dai explained the winemaking approach. "We use different fermentation techniques with each of the blocks. Several fermenters are "layer cakes," that is, de-stemmed fruit for 1/3 of the fill, 1/3 whole cluster core, and then 1/3 de-stemmed fruit on top. We have moved to pump-overs in the front end of fermentation and perform punch-downs later. We want the whole clusters to remain intact as long as possible. This helps prolong fermentation and avoids shredding the skins. I believe less extraction leads to more effusive aromatics and more focus. We do some 100% whole cluster." All wines are crafted from organic grapes.
LUMOS Pinot Noir is sold through the winery's website at www.lumoswine.com. The LUMOS tasting room is located on the Crisp family farm in Wren, Oregon 16 miles west of Corvallis. A cabin left standing on the property from the H bar H Dude Ranch that occupied the property in the 1940s was converted into a tasting room. The tasting room will be re-opened February 12-13 weekend after a renovation.
The wines are vinified in McMinnville. Wine prices are reasonable considering the pedigree of this vineyard.

Other recent vintage Temperance Hill Vineyard Pinot Noirs I have reviewed are included here. I find that Temperance Hill Pinot Noir is generally dark in color, darkly fruited with plenty of up-front fruit, earth/iron infused, with a good bit of tannic sinew.
---
2019 Vintage Red Electric Armstrong Vineyard Pinot Noir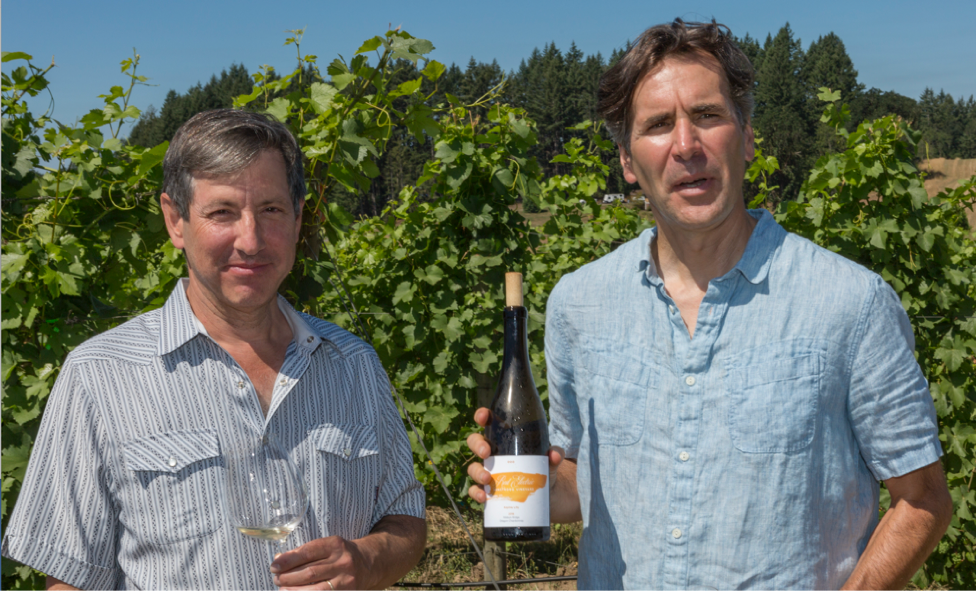 Red Electric Wines is a collaboration between winegrower Douglas (R) and Michelle Ackerman and winemaker John Grochau (L). The name of the winery honors the iconic Red Electric commuter trains that carried passengers from Portland to the communities of the Willamette Valley from 1913-1929.
Armstrong Vineyard is located in the Ribbon Ridge AVA of the Willamette Valley. There is a variety of rolling and fairly steep southwest-facing slopes located at 380 feet elevation at the apex. Soils are 100% Willakenzie series sedimentary type. The soil type is desirable for its ability to retain moisture through spring and summer and then dry out significantly in the fall.
The 16-acre property was originally a horse farm and prior to that a walnut orchard. Douglas Ackerman acquired the property in 2007 from the Ahlberg family. He had no desire to purchase an established vineyard ( although that would have been much easier). Establishing the vineyard turned out to be an adventure fraught with some mistakes but driven by the excitement generated by joining the vibrant Oregon wine community. As Douglas would say, "What a long, strange trip it has been!"
90% of the property was planted in 2007 and the rest the following year. Phylloxera-resistant rootstocks 101-14 and 3309 were chosen Dijon clones 667, 777, 115, 114, Pommard and Wädenswil clones. Vine spacing is 4' between the vines and 7' between the rows at a density of 1556 vines per acre. Trellising is bilateral canes with vertical shoot positioning (VSP). Chardonnay is planted as well and it turns out that this is an exceptional site for Chardonnay.
From 2007 to 2012 the vineyard was farmed according to LIVE specifications and beginning in 2013 began organic farming (not certified). The vineyard has been exclusively dry-farmed since 2015 except for re-plants.
In 2017, an acre of clone 777 was converted to Wädenswil and 114 as these clones seem to do well at this site and an acre of clone 667 was converted to Chardonnay.
Red Electric wines are available at www.redelectricwines.com.
Winery clients include Ayres, Four Graces, a side project of Project M, and Vincent Wine Company, Red Electric keeps one-third of the fruit and all of the Chardonnay.
Previous reviewed 2018 vintage wines still available: 2018 Interurban Armstrong Vineyard Pinot Noir 93, 2018 The Pulse Armstrong Vineyard Pinot Noir 92, 2018 TGV Armstrong Vineyard Pinot Noir 95.
2019 was an exceptional vintage characterized by more precipitation, cooler temperatures with no heat spikes. Red Electric was able to pick at different times with a relaxed harvest. Douglas told me, "We have a natural density to our fruit offering classic Ribbon Ridge bramble, blackberry, orange peel and lavender.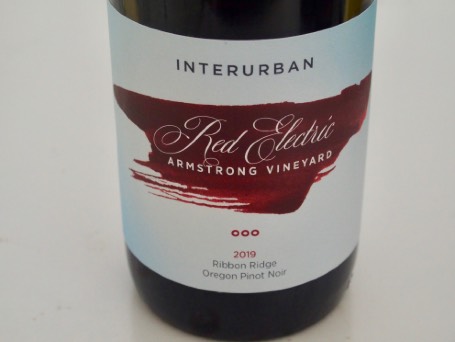 2019 Red Electric Interurban Armstrong Vineyard Ribbon Ridge Pinot Noir
13.7% alc., pH 3.62, TA 0.55, 670 cases, $28. A blend that reflects the entire Armstrong vineyard composed of every block and clone of Pinot Noir in the vineyard. The wine is intended to be more open and immediately enjoyable than the other blends. Aged 18 months on the lees in French oak barrels, 9% new and 20% one-yearold with the remaining 4-years-old or older. · Moderately dark garnet color in the glass. Instantly gratifying in a mid-weight plus style offering inspired aromas of dark red cherry, Marionberry and classic RR bramble. A wine with gracious power, offering flavors of dark cherry and purple and black berry with welcome spice. Easygoing, with tame tannins, wellintegrated oak, and a clean lengthy finish. Still superb when tasted the following day from a previously opened bottle. (Note: this is one helluva value in premium Pinot Noir!) Score: 94
2019 Red Electric TGV Armstrong Vineyard Ribbon Ridge Pinot Noir
13.8% alc., pH 3.65, TA 0.52, 140 cases, $70. A selection of barrels that changes composition every year. It is created through many blending trials. In this vintage, the Dijon clones were the most compelling and this wine is predominantly clone 114 (47%) with the remainder from clone 777 (28%), clone 115 (14%), and small amounts of Wߐdenswil (9%) and Pommard (2%). 11% whole cluster. Aged 18 months exclusively in French oak barrels, 17% new, 19% oncefilled and the remaining barrels neutral. · Moderate garnet color in the glass. This wine is more red fruit toned than the Interurban. Aromas of red cherry pie from the oven with added hints of strawberry, spice and lavender. A very cohesive wine with more tannic backbone for aging than the Interurban bottling. Elegantly composed, with bright acidity and a very long cherry-driven finish. Still a little tight when sampled the following day from a previously opened bottle indicating some cellaring is advised. May deserve a bigger score over time. Score: 93
---
2019 Lenné Estate Yamhill-Carlton Pinot Noir

Owner Steve Lutz is a man of many talents who grows the estate Pinot Noir grapes, makes the wine, and manages the winery operation. Established in 2002, Lenné Estate is a 20.9-acre site with 15.5 acres under vine, ideally situated on a south-facing slope at 370 to 600 feet elevation near many famous Yamhill-Carlton vineyards including Penner-Ash, Saffron-Fields, Willakenzie Estate, Shea, and Soléna Estate.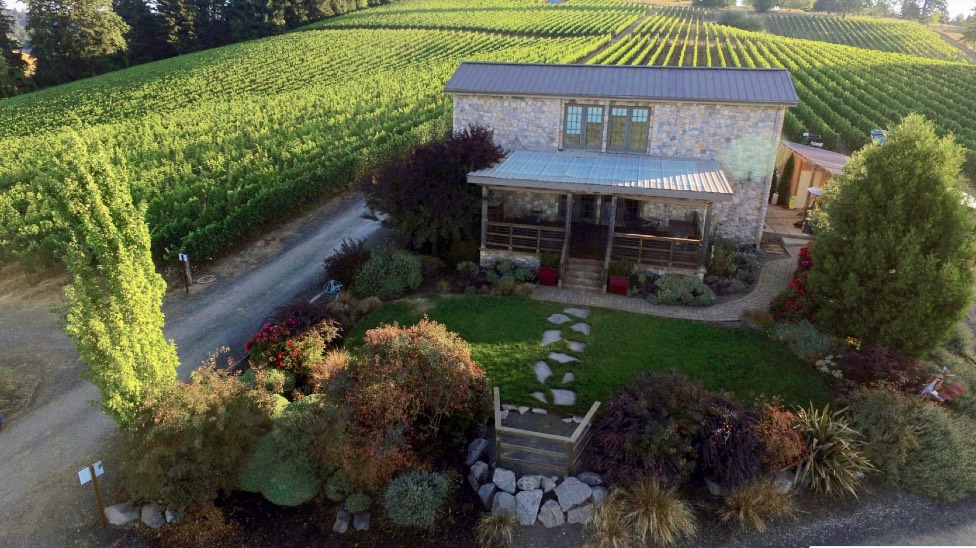 The vineyard is 100% Pinot Noir planted to clones 115, 777, and Pommard in 2001, with additional plantings of Pommard in 2003, and 114, 777 and Pommard in 2004. Two small blocks of Chardonnay were added in 2005 and 2015. Spacing is 7 feet between the rows and 3 feet between the vines. The soils are marine sedimentary in type. Establishing the vineyard was a challenge due to poor soil, challenging weather episodes, and the steepness of the slope. Despite this, the vineyard has matured and the poor soil has turned out to be an advantage limiting canopy growth and producing exceptionally small clusters. The result is intensely concentrated flavor.
I have visited Lenné Estate several times to taste the Pinot Noirs from this property with Steve. In every instance, I have thoroughly enjoyed the wines and can highly recommend them, particularly those from this stellar 2019 vintage. Several wines have made my annual "All-Americans" list. Tasting is a relaxed, unpretentious affair and is currently available by appointment at www.lenneestate.com. Lennߐ Estate Pinot Noir is available from the website store. The wines were released on February 1, 2022.
---
Latest Single Vineyard Pinot Noirs from Cristom Vineyards

What could I possibly write that has not already been said about this iconic Willamette Valley winery? The Cristom wines have an unrivaled string of successful vintages dating back to its founding in 1992. The winery holds the unique distinction among Willamette Valley producers of besides Pinot Noir also offering exceptional Chardonnay, Viognier, Pinot Gris and Syrah as well as Old Vine Pinot Noir from other prestigious grower vineyards. Diving the success of Cristom Vineyards has been founder and owner Paul Gerrie, his son Tom (who has taken over as manager), winemaker Steve Doerner, and viticulturist Mark Feltz who have been with Cristom Vineyards since its beginning.
Cristom Vineyards is located in the Eola-Amity Hills AVA. The estate Pinot Noir is all planted on volcanic soils at the higher elevations of the estate property. The Pinot Noir vineyards other than Marjorie are planted to high density (about 2,300 vines per acre) and yields are strictly reduced. Marjorie Vineyard was part of the original vineyard existing when the property was acquired and has been kept original at 605 vines per acre. Marjorie is the only Cristom vineyard planted on its own roots. The other four estate vineyards, named after family members, include Louise, Jessie, Eileen and Emile and vineyard-designated Pinot Noir have been produced from each of those five vineyards. Another vineyard, Paul Gerrie, named for the winery founder, was established in 2014 and is now also a vineyard-designate.. The Cristom Vineyards website offers an interactive map of the vineyards with details of each vineyard.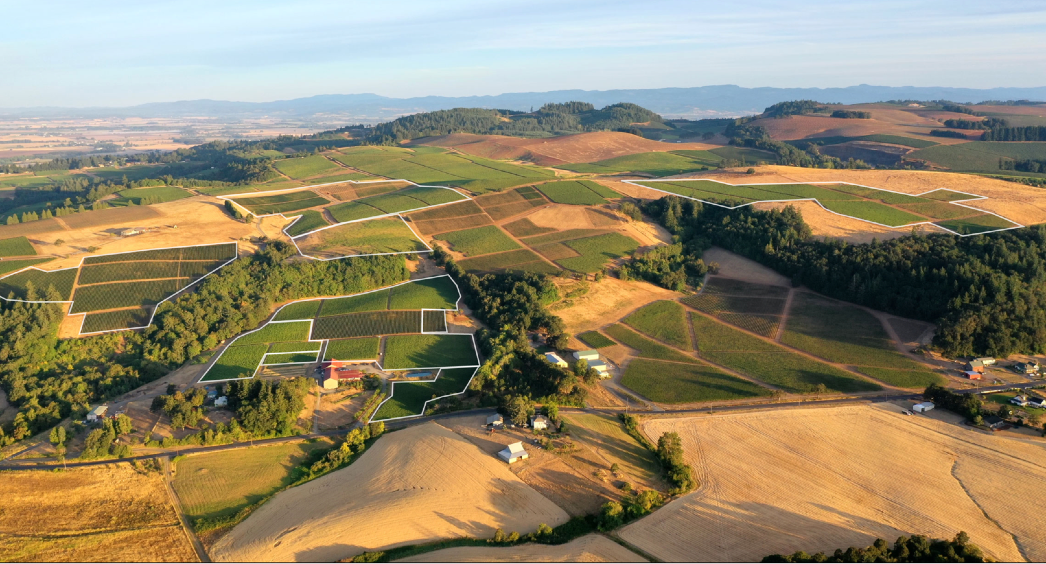 Blends of Pinot Noir have also been offered, often using additional fruit from other growers, including Mt. Jefferson Cuvée, Estate and Sommer's Reserve.
The mode of Pinot Noir vinification involves the use of whole cluster fermentation. Doerner is a minimalist, working with native yeasts and without a cold soak or filtration, with only minimal fining and racking. Age-ability is a consistent feature of Cristom Pinot Noirs.
Pinot Noir clones vary in each vineyard but all contain Pommard and Dijon clones with some planted in addition with Wädenswil.
Tastings are available at the winery daily by reservation with special experience options available. Visit the website at www.cristomvineyards.com. All of the current single-vineyard Pinot Noirs and older vintages are available on the website store. Take your pick of the 2019s, each one is exceptional.
As you undoubtedly know by now, the 2019 vintage in the Willamette Valley was among the best among those of the past decade and the 2019 Cristom Vineyards Pinot Noir lineup reflects the blessing of that vintage.
---
Lavinea Willamette Valley Pinot Noir

Lavinea, Latin for "of the vine or of the vineyard," is a small producer of single-vineyard Pinot Noir and Chardonnay from mature vineyards in the Willamette Valley, Found by partners Greg Ralson and winemaker Isabell Meunier, the debut vintage was 2014 and since then the wines have received high praise from the wine press.
Meunier is a Quebec native who received her training at the Dijon University of Agriculture and in New Zealand at Lincoln University. Prior to starting Lavinea, she was the winemaker for Evening Land Vineyards, working closely with noted Burgundian vintner Dominique Lafon.
Lavinea wines are sourced from five vineyards: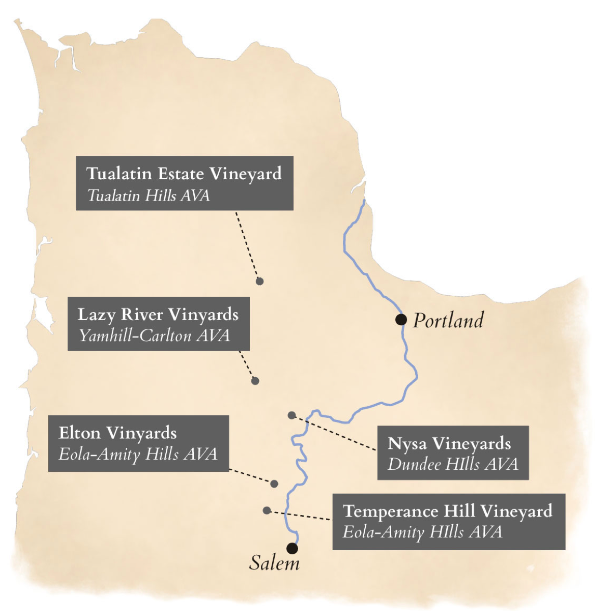 Lavinea Tasting Room in Carlton has been closed for improvements but is expected to open in February 2022.The wines are available on the winery's website at www.lavinea.com.
---
A Brief Fling with St. Innocent Pinot Noir
It has been quite some time since I had a fling with St. Innocent Pinot Noir. This well-established (1988) winery based in Jefferson, Oregon was founded by winemaker Mark Vlossek. The winery's focus is on vineyard-designated Pinot Noir from leased, heritage vineyards along with several white varietals and sparkling wines.
The winery's longevity is impressive. The first Pinot Noir was produced in 1988 with fruit primarily from Seven Springs Vineyard. In 1989, the first vineyard-designated Pinot Noir was offered from O'Connor Vineyard, now named Zenith Vineyard. Other special vineyards were added in time, including Freedom Hill, Temperance Hill, Shea and Momtazi. St. Innocent contracts for specific blocks that are grown specifically for the winery on a long-term basis.
In 2018, St. Innocent purchased a 47-acre property in the South Salem Hills and 15 acres of Pinot Noir and Chardonnay was planted in a newly established estate vineyard named Enchanted Way. A new winery and tasting room was completed in 2019. the tasting room is open Thursday-Tuesday with different experiences offered. For more winery information and to access the wines, visit www.stinnocentwine.com.
The name, St. Innocent, honors Mark's father, John Innocent Vlossak, who first introduced his son to the pleasures of fine wine.
After de-stemming, the winemaking relies on natural fermentation using larger 4-8 ton stainless steel and French oak fermenters to allow better control of the temperature of the ferments and tone down the fruitiness that accompanies cool fermentations. Pinot Noir is aged in new and used oak barrels for 11-16 months with a modest emphasis on new barrels (30% maximum). The Pinot Noirs typically have a desirable backbone of acidity and are known to be age-worthy.
2016 St. Innocent Temperance Hill Vineyard Eola-Amity Hills Pinot Noir
13.5% alc., 920 cases, $45. Grapes were 100% de-stemmed, fermented in large stainless steel and French oak fermenters with no SO2. Aged 16 months in French oak barrels, 29% new and bottled without fining. · Moderately dark garnet color in the glass. Aromas of bramble, dried herbs, roasted coffee beans and black cherry. Mid-weight flavors of blackberry, cassis, boysenberry, oak spice and grilled beef. Modest tannins with a boldly-fruited and very long finish. The core of fruit is delightful but there is too much oak overlay for my taste. Score: 90
2017 St. Innocent Shea Vineyard Yamhill-Carlton Pinot Noir
13.5% alc., 923 cases, $60. Released October 2021. Pommard and Dijon 115 clones. Aged 16 months in French oak barrels, 21% new. · Moderate garnet color in the glass. Nicely appointed aromas of red fruits, baking spices and cracker barrel. Very appealing, reaching new heights over time in the glass. Mid-weight flavors of black cherry and raspberry framed by gentle tannins and a lively acid spine. Impeccable harmony and a lingering finish. Score: 94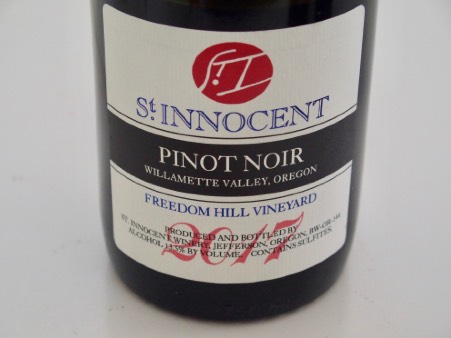 2017 Innocent Freedom Hill Vineyard Willamette Valley Pinot Noir
13.5% alc., 826 cases, $45. Released December 2021. Pommard, Wädenswil and Dijon 777 clones. Aged 16 months in French oak barrels, 28% new and bottled without fining. · Moderate garnet color in the glass. Deep and delectable aromas of blackberry, Hoisin sauce and woodland spice. Discreetly concentrated yet offering an onslaught of vivid black cherry and blackberry fruit flavors with a compliment of satisfying spice. Well-managed tannins and bright acidity frame the fruit harmoniously. Teasing oak is complimentary. The finish is gloriously persistent. A very special wine at this modest price. Score: 94
---
Portland Wine Co - Love & Squalor Pinot Noir
Portland Wine Company is a winery and tasting room located in SE Portland, Oregon where Love & Squalor wines are produced. Love & Squalor was founded by winemaker Matt Berson in 2006 and focuses on Pinot Noirs from fruit sourced from various Northern Willamette Valley vineyards. Special Pinot Noir sources include Sunny Mountain Vineyard, Sunnyside Vineyard and Temperance Hill Vineyard. Riesling is also of serious interest to Matt and a winery favorite.
The name, Love & Squalor, is from J.D. Salinger's book Nine Stories where the lead entry is "For Esme, with Love and Squalor." The name invokes smiles and the winery has a welcome unpretentious air.
Matt toiled in the wine industry for years at Patricia Green Cellars, Brooks Wines, and J. Christopher in Oregon, Escarpment in New Zealand and Ernst Loosen in Germany. I think he made it to Argentina too.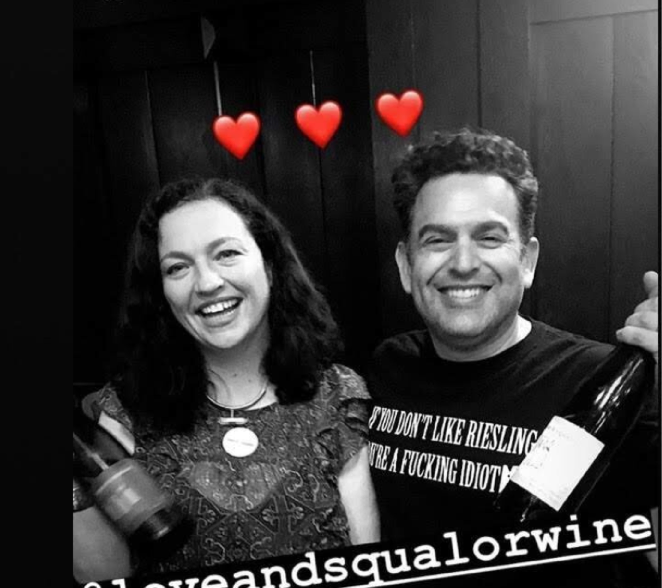 Pinot Noir is processed in small lots. Most often the grapes are de-stemmed although there is usually some whole cluster fermentation. No commercial yeast is employed. Gentle handling is the key. Oak is kept to a minimum.
Tasting details and wine purchases are available at www.portlandwinecompany.com. Matt is a fun guy to hang with.
---
Oregon Pinot Briefs
Ponzi Vineyards Transition In 2021, Champagne Bollinger acquired Ponzi Vineyards. The transaction includes the Ponzi Vineyards brand, wine inventory, winery, hospitality centers, and 35 acres of vineyards in the Laurelwood sub-AVA of the Willamette Valley. The Ponzi family will retain about 100 acres of vineyards and will sell grapes to Bollinger under contract. Etienne Bizot, Chairman of Societe Jacques Bollinger (SJB) decided to improve their consumer following in the United States by investing in the United States. Winemaker Louisa Ponzi provides continuity by continuing her role for the time being. There are no plans to change the Ponzi wines stylistically but there will be a turn to lower volumes and more upper-tier wines. Jean-Baptiste Rivail, CEO of Ponzi Vineyards, has relocated his family to the Willamette Valley. Visit www.ponzivineyards.com.
First the French and now the Italians Buying into Oregon In January 2022, Santa Margherita (SM) USA, a subsidiary of Santa Margherita Gruppo Vinicolo, assumed majority ownership of Roco Winery. Based in Newberg, Roco was founded twenty years ago by Rollin Soles and investors. The winery's highly-touted wines include Pinot Noir, Chardonnay and sparklers. The Italians, like the French, have shown interest in Oregon because it is now a global wine brand backed up by its reputation for quality and offering lower real estate prices compared to California. The name, Roco, fits nicely into the Italian wine portfolio. Visit www.rocowinery.com.
Domaine Serene Buys Domaine in Burgundy Domaine Serene's expansion in Burgundy continued with the acquisition in 2021 of Domaine Christian Confuron & Fils. The Domaine has 15 acres of grands crus and premiers crus vineyards in the Cߐte de Nuits. Evenstad Estates is the current owner of Domaine Serene and Burgundy's Chateau de la Crߐe. Buying properties in Burgundy is a complicated process for non-natives but Evenstad president Ryan Harris has proven to the French that they are reliable business people and exceptional wine producers.
Oregon Wine Industry Leads DTC Sales The Oregon wine industry led the United States in direct-to-consumer (DTC) sales in 2021. The annual report issued by Sovos ShipCompliant and Wines Vines Analytics revealed that Oregon wineries shipped 560,702 cases of wine valued at $285.5 million. This represents an increase of 12% in volume and 18.7% in sales value over 2020, far outperforming all other wine regions in the United States. Pinot Noir dominated the share of Oregon DTC sales, accounting for more than 50% of the state's wine shipments and two-thirds of the total sales value. Shipments of Pinot Noir increased 8.2%. Oregon only produces 2% of the wine in the United States, but the high quality of the wines has driven demand. Although Pinot Noir is the state's number one wine, Chardonnay has attracted more attention, with plantings increasing 43% to 2,600 acres between 2016 and 2021. The remarkable sales of Oregon wine have come despite the largest year-over-year increase in the average price per bottle up 11.8% to $41.16. Inflation, supply chain shortages, and lack of workers are future worries and price increases will undoubtedly continue to rise by 10-15%. In this issue, the SRP of reviewed Willamette Valley Pinot Noirs, mainly the 2019 vintage, ranged from $28 to $85 with an average price of $69.
Look for 2020 Rosé and White Pinot Noir from Oregon Because of the threat of smoke taint resulting from the extensive wildfires in Oregon in 2020, rather than risk a smoke-affected Pinot Noir, vintners turned to White Pinot Noir, sparkling wine and Rosߐ from Pinot Noir grapes. With White Pinot Noir, the grapes are very lightly pressed to ensure that little or no color is extracted from the grape skins and then the juice is vinified like a white wine. At the recent Unified Wine & Grape Symposium in Sacramento, advice was delivered on how to deal with smoke taint. The closer a vineyard is to the fire, and smoke that is less than 24 hours lead to a greater chance of smoke taint. Grapes absorb free volatile phenols quickly when exposed to smoke as a defense mechanism of the plant. Research is only now beginning to understand the interactions of bound and free volatile phenols. Washing grapes in the vineyard is ineffective. Fortunately, there is no carryover from a smoke-exposed vintage to the next vintage.
Maison Louis Jadot Purchases Koosah Vineyard & Farm Koosah is 82.5 acres of land with 44 under vine in the Eola-Amity Hills AVA This new site, planted to Pinot Noir and Chardonnay, was developed by Kevin and Carla Chambers who also established Résonance Vineyard in the Yamhill-Carlton AVA that was sold to Jadot in 2013. Jadot now has 138 acres of vineyards in the Willamette Valley in three different AVAs (the third property is the 15-acre Découverte Vineyard in the Dundee Hills). The winery currently produces about 10,000 cases of wine annually at a winery located on the Résonance Vineyard property.
The Eyrie Celebration - Live! On February 22, 1965, David Lett planted the first Pinot Noir and Chardonnay vines in the Willamette Valley.. On February 22, 2022, a free webinar will be offered featuring Eyrie co-founder Diana Lett, second-generation proprietor Jason Lett, and longtime Eyrie ambassador and assistant winemaker emeritus Amy McCandish Esper. The host will be sommelier Jason Kallsen of The Wine Workshop. The one hour webinar will feature stories about the early days from Diana Lett well as information about new vintages and releases with Jason Lett and Amy McCandish Esper. If you are unable to watch live, all participants will receive a link to watch at their leisure. Participation is absolutely free. For questions email Jason Kallsen at jason@thewineworkshop.net or Amy McCandish Esper at amy@eyrievineyards.com. The link: www.thewineworkshop.net/product/eyrie-celebration-2022/

---
General Wine Briefs
Wine and Headaches A team of researchers at UC Davis and the University of California, San Francisco Medical Center is crowdfunding a new study to determine what components in red wine causes headaches in some people. The goal is to create lists of wines that cause headaches and wines that do not. A sensitive analysis of the chemical makeup of both kinds of wines may reveal the headache-causing chemicals and consumers can avoid red wines that contain those chemicals.
Wine May Provide Covid-19 Protection A recent study released in the journal Frontiers of Nutrition studied the health of an aging population in the UK. They found that red wine, white wine and Champagne may reduce the risk of getting Covid-19, but especially red wine. Drinking beer and cider may increase your risk of getting Covid-19, as well as drinking too much alcohol of any kind. The research did not pinpoint causative factors although the authors of the study speculated that it might be polyphenols.
Link Between Alcohol and Exercise Researchers at the Cooper Institute in Texas found that active, physically fit men and women are more than twice as likely to be moderate or heavy drinkers as people who are out of shape. The causal link is uncertain although it may indicate the more addictive personalities of those who exercise more or be due to the "licensing effect", where people who feel they have done something good such as run are more inclined to reward themselves with a drink.
Viability of California Vineyards at Risk The 2022 State of the U.S. Wine Industry report predicts that an increasing number of California vineyards will need to be removed as wineries are faced with the possibility that they will be making more wine than consumers can drink. Simply put, there are not enough young consumers becoming wine drinkers. An additional factor is climate change that threatens the viability of vineyards to grow Pinot Noir.
Bracelet to Monitor Alcohol Level As reported January 28, 2022, at www.thedrinksbusiness.com, and published in Alcoholism: Clinical and Experimental Research researchers at Penn State have developed an ankle bracelet to measure intoxication by transdermal measuring alcohol concentration from sweat. This wearable sensor can help people learn when their drinking has reached a dangerous level. The concentration of alcohol in sweat is close to the concentration in blood. No product is available at this time as research continues.
The 'Sideways' Paradoxical Effect I read an interesting article at www.axios.com/pinot-noir-wine-demand-sideways-514b39bd-38ee-4dd0-b577-33353fef59f4.html, "How the movie 'Sideways' may have made pinot noir worse." Research published in the Journal of Wine Economics looked at agricultural data and found that pose-'Sideways' vineyards produced more Pinot Noir grapes in the valley areas of California that are not suited to growing Pinot Noir. Inferior grapes were then blended with wine produced from premium grapes grown in coastal regions so as to stretch production to accommodate the higher demand.
Into Wine Porn? Check out the ' Cult and Fine Wine Drinkers & Appreciators' Facebook group. I found out about this group through Tom Wark's blog Fermentation. Apparently, there are at least 1,500 wine geeks, mainly males, who lust over photos of rare and valuable wine bottles.
New Wine Search Engine Pix, now in startup Beta development, is similar to Wine-Searcher that I use regularly but attempts to be a newer, better version. I had a phone conversation with the CEO Paul Mabray last year about participating my licensing my content. There have been no follow-up discussions. Check out the site at www.pix.wine.
Ice in Your Pinot Noir? OnePoll conducted a survey for Woodbridge Wines and found that 67% acknowledged that they do not adhere to traditional wine etiquette. Nearly 50% admitted to drinking white wine at room temperature and 40% are guilty of filling their wine glasses to the top. 43% claimed they put ice cubes in their glass of wine. Many wine lovers feel guilty about pouring water or ice into wine. Besides the fact that the French do it, there are several good reasons to try it. If you are on a picnic and it is warm outside, the wine will taste too sweet so add some ice cubes to it. After a workout, mix four parts of water to one part white wine for a thirst-quenching tonic. If you are drinking a wine that is massive and hard (think Cabernet Sauvignon), thin it out with water, titrating the water until it tastes perfect. If the wine was expensive and you can't bear to impugn the pedigree of the wine, use a little Sauvignon Blanc instead of water.
Change in Alcohol Consumption in the US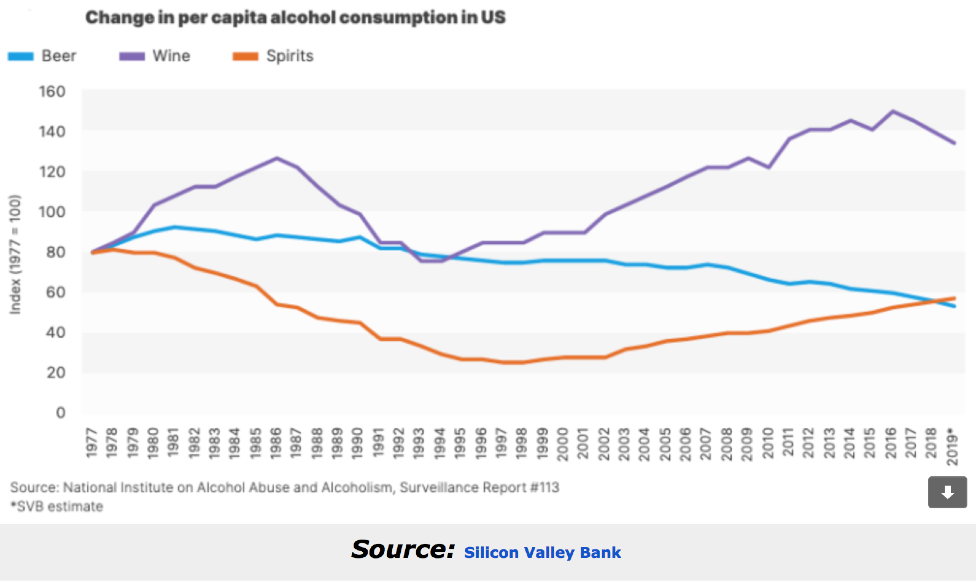 New Winemaker for FEL Wines FEL Pinot Noir and Chardonnay wines are sourced from vineyards in the Anderson Valley, but the winery is part of the Lede Family Wines in Yountville. Sarah Green has been promoted to winemaker after serving joining FEL as associate winemaker in 2017. Her experience includes stints working harvests in New Zealand, the Sonoma Coast and Western Australia and most recently as an assistant winemaker at Donelan Family Wines in Santa Rosa.
Pinot Noir has the Most Seductive Aromatics Jamie Goode has said that aromatic compounds in wine are actually present in grapes, survive fermentation, and make it into the wine. But grape juice does not smell much like wine. Other aromas are made by the yeasts during fermentation, some come from the oak barrel, and some from microbes that grow in the wine. Around 800-1000 smells are available to the human nose but not all of them are above the threshold level where suddenly we are able to smell them or identify them. Sensory scientist Vincente Ferreira says that wine has a palate of different aromas that are difficult to define and are perceived differently by different people. As the alcohol level goes up, many of the aroma compounds are less likely to leave the wine and so higher alcohol wines tend to be less aromatic. Fruity compounds such as esters are effectively masked by higher levels of alcohol. In summary, the aroma of wine is based on a complex interplay between the nose's olfactory molecules, all working together in concert with each other, but also with components of the wine. My experience is that the most seductive aromas of Pinot Noir are very difficult to achieve in a finished wine and present foreplay to drinking that is highly unique to Pinot Noir. In addition, Pinot Noir is a chameleon and the aromatic profile may change from week to week, making Pinot Noir is so evasive yet so alluring.
2021 Grape Crush Report The 2021 Preliminary Grape Crush Report for California published this month revealed a harvest of 3,858, 841 tons of wine grapes, up from 2,016,959 tons in the smoke-affected 2020 harvest (up 10.70% from 2020).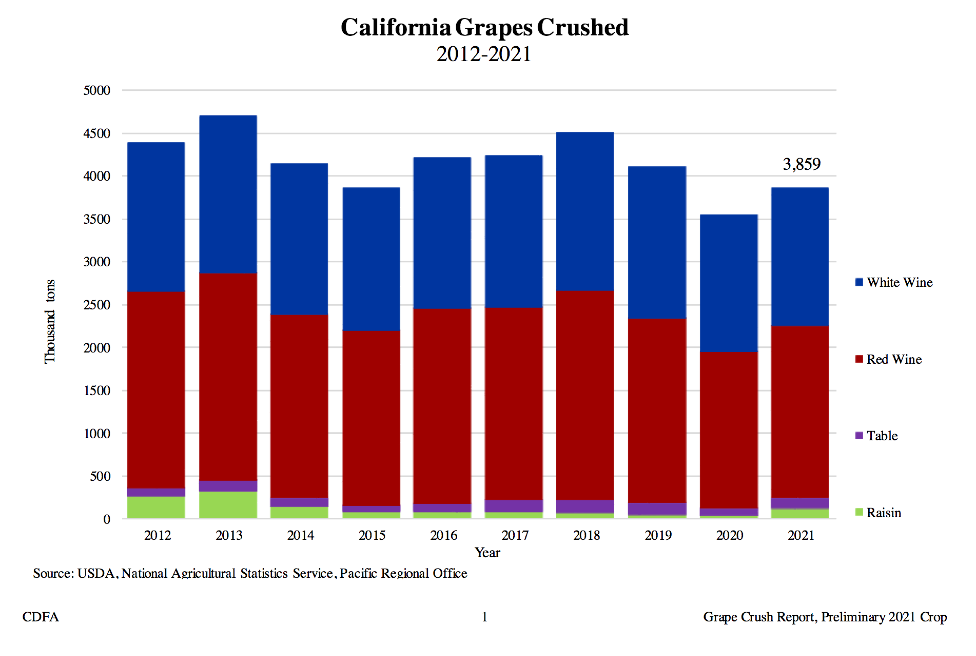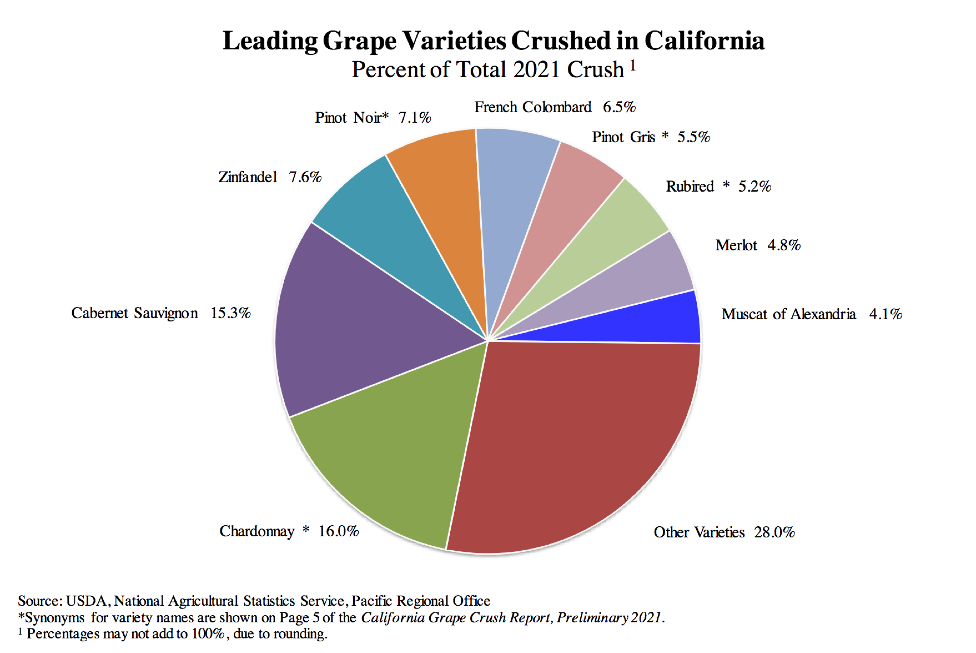 Nicholas Molnar Died January 11, 2022 Molnar was one of many Hungarian athletes who defected after the Soviet Union defeated the nation's revolt in 1956. Molnar's wife was an Olympic gold medal winner in gymnastics and was invited by Sports Illustrated to the United States to tour the country. Molnar became very good in this country at selling life insurance. One of his contacts was Robert Mondavi who told him in the late 1960s that Napa Valley was destined to become a major wine-producing area. Molnar began buying land and one of his best acquisitions was a 100-acre plot acquired in 1973 near San Pablo Bay in the Carneros district where he planted Poseidon Vineyard. At the time, the area was considered too cold and foggy for viticulture and was mainly used for sheep grazing, but it eventually proved to be an excellent place to grow Pinot Noir and Chardonnay grapes. Over the subsequent 30+ years, Molnar supplied grapes to many notable wineries including Joseph Phelps, Heitz Cellars, Sterling, Pride Mountain, Acacia and Mumm Napa Valley. The Molnar family also owned Hungarian cooperage producer Budapest Kadar Tokaj. There is a rumor that local Carneros legend, Boonfly, is buried in Poseidon Vineyard.
Taste of Sonoma Mark your calendar for the annual celebration of all things wine and food in Sonoma County. Taste of Sonoma, produced by Sonoma County Vintners with Presenting Partner Vintec, will be held live and in-person on June 25 on the grounds of Kendal-Jackson Wine Estate & Gardens. There will be more than 100 participating wineries offering more than 60 varietals, numerous food trucks, live music, guided wine seminars, a beer garden and themed lounges. Tickets will go on sale in March and range from $180 to $210 per person on the Taste of Sonoma website.
World of Pinot Noir Last call for this annual event that originated in 2001 and is to be held this year on March 3-5 in Santa Barbara at the Ritz-Carlton Bacara. Well over 200 Pinot Noir producers from around the globe will be present. Tickets are still available for many of the 20 events - visit www.worldofpinotnoir.com/ tickets. All attendees must show proof of vaccination or a negative COVID-19 test. If you can't attend, a silent auction will be held online beginning at the end of February on the World of Pinot Noir website.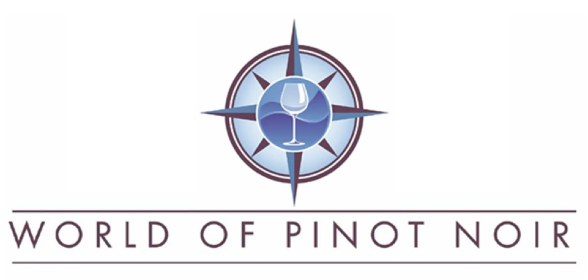 National Drink Wine Day was February 18 I discovered a few interesting facts about wine at www.nationaltoday.com. 42% of Americans surveyed prefer red wine. 16% of Americans do not know anything about the different types of wine. When asked which type of wine was their favorite, respondents said Merlot (18%), Zinfandel (16%), Chardonnay (13%), Riesling (9%) and Pinot Noir (8%) with Pinot Gris and Cabernet Sauvignon tied (6%), and Syrah, Malbec, Sauvignon Blanc (all 3% or less). Almost 75% of Americans agree that 2 glasses of wine is plenty but 6% drink an entire bottle at one sitting (37% have finished a bottle of wine by themselves).
---
100 Point Scores: Therein Lies the Rub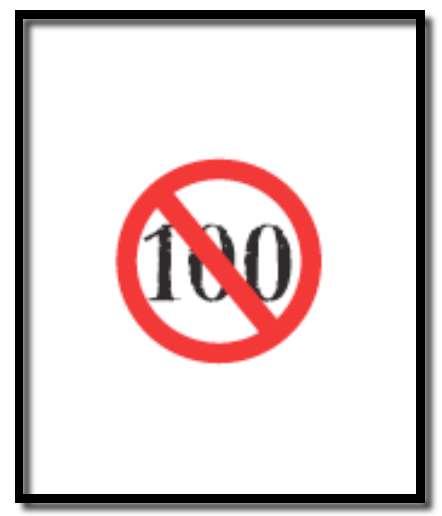 A well-known California wine writer, Laura Ness, recently asked me about 100 point wine scores. This got me to thinking.
I have never given a Pinot Noir a 100 point score and only awarded one wine a 99 point score. 100 points imply perfection and I don't believe any Pinot Noir achieves that distinction. Apparently the cadre of wine writers agree since only Cabernet Sauvignon or red Bordeaux blends have been deemed worthy of such a score. The only exceptions I am aware of include the 2007 Williams Selyem Litton Estate Pinot Noir, the first time a major wine publication (in this case, the Wine Enthusiast) gave a wine a perfect score, and the 2018 Kokomo Gopher Hill Pinot Noir that was awarded a perfect score at the 2018 North Coast Wine Challenge.
Scoring wines is completely subjective and there is no agreed-upon objective way of scoring wines. Perfection is subject to the taste buds of the beholder.
There are a multitude of technically sound Pinot Noir wines today but only a very few have a powerful charisma that sets them apart. For me, it is not an objective feature like balance, texture or aromatics alone that confers potential near perfection on a wine alone, but the added presence of emotion that the wine elicits. It is a truth that it is not what is written about a wine, but what is emoted that truly define's a wine's greatness. How many points is emotion worth?
For me, a wine that is exceptionally sound technically and nearly free of all noticeable drawbacks is worthy of a score of 94-96, and any score above that level is based solely on the emotion elicited while drinking the wine. A wine that awakens fervor that remains in my memory for days, weeks or even years later falls into that 97-99 score category.