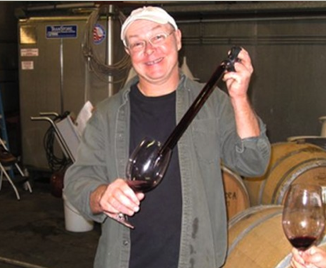 Rick Hutchinson balances his winemaking skills with the potters wheel, crafting amphorae similar to those used by the ancient Greeks and Romans to store wine. An amphora (Latin for the Greek amphoreus) is the word for a two-handled vessel that holds wine. His winemaking experience is varied, having spent apprenticeships with Doug Nalle, Grady Wann, John Kongsgaard and Mike Duffy.
Amphora Winery was born in the Dry Creek Valley appellation in 1997 in the basement of a prune barn with Petite Sirah and Zinfandel. Over time, Rick has expanded his lineup to include Cabernet Sauvignon, Merlot, Sangiovese, Syrah, Chardonnay and Pinot Noir.
The tasting room at 4791 Dry Creek Rd in Healdsburg is open daily from 11:00 to 4:30.