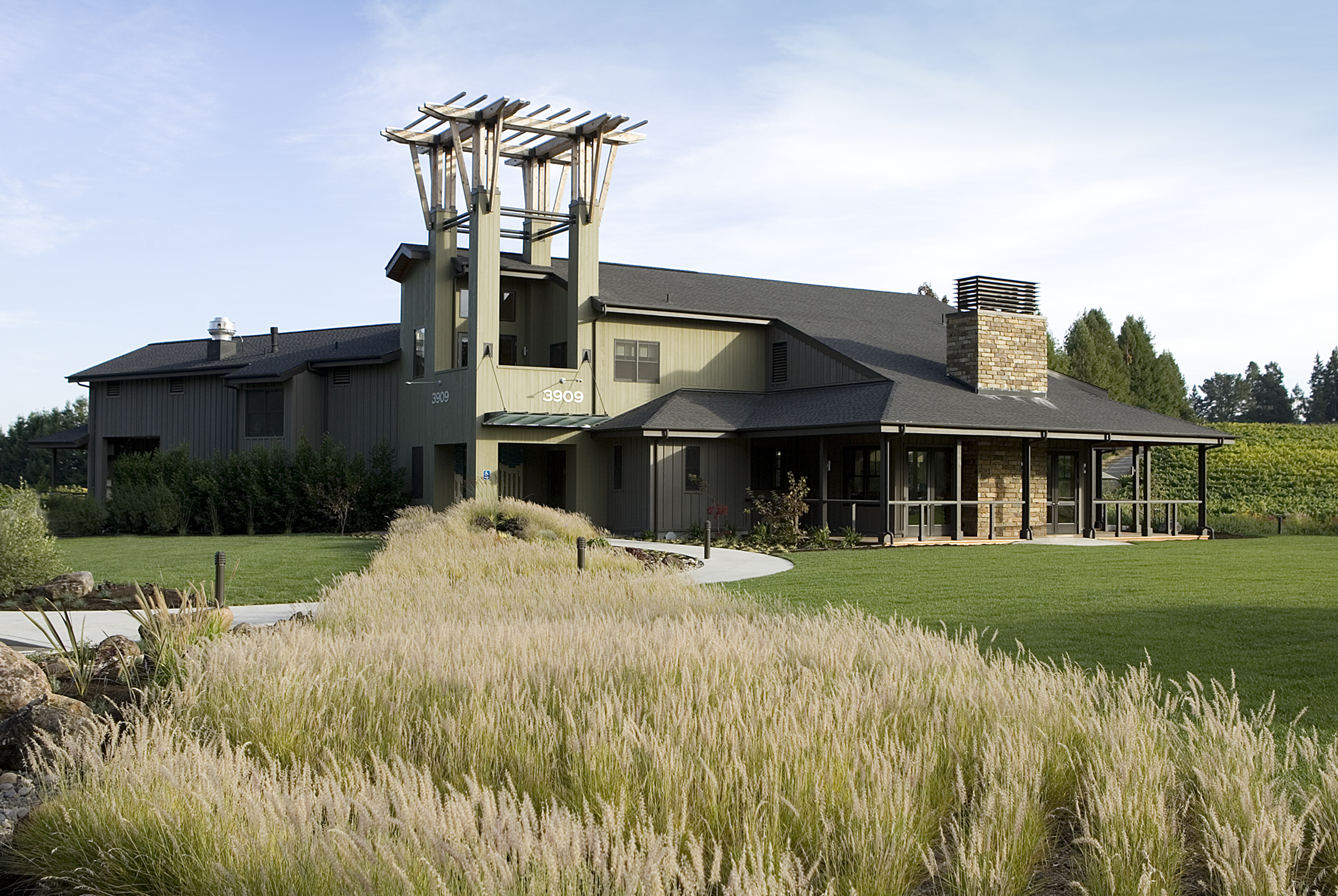 Lynmar has been a reputable producer of Pinot Noir in the Russian River Valley since its founding in 1990. The winery's first releases were from the 1994 vintage. More recently the winery underwent a complete renovation with new caves and the construction of a tasteful hospitality center.
The wines have always been good, but seemed even more refined under the direction of winemaker Hugh Chapelle (formerly Flowers), and consulting winemaker Paul Hobbs. In 2010, Chapelle left and was replaced by Bibiana Gonzalez Rave. In 2012, Rave left for Pahlmeyer and was replaced by Shane Finley who spent several years at Kosta Browne.
At present, they offer thirteen Pinot Noirs from both estate and sourced fruit. Single-vineyard Pinot Noirs made an appearance in 2008, including Jenkins and Terra de Promissio. There are seven different Chardonnays, a Syrah and a Rosé of Pinot Noir also offered. The wines are superb.
Lynmar has a beautiful, scenic and serene visitors center. A number of wine and food pairings are availabe. Reservations are recommended. 3909 Frei Road, Sebastopol. 707-829-3374.