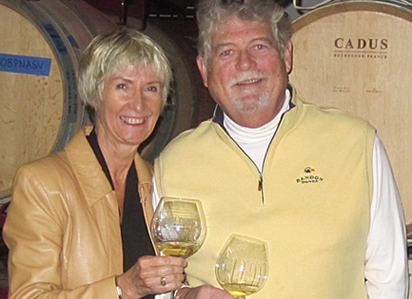 The owners acquired vineyards in Bennett Valley, upgraded the vineyards, replaced half the vines with Pinot Noir and released their first Pinot Noir in the 2009 vintage. 40% of the estate grapes are kept for the Barbed Oak Vineyard label Chardonnay and Pinot Noir.
The name is a combination of the owner's first names: Barbara and Ed. It also describes the ancient oaks that dot the property. The wines are produced at Vinify in Santa Rosa. The winemaker is John Raytek.
Limited distribution to Bay Area and Sonoma restaurants.