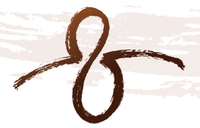 The analemma is a figure 8 shape of the Sun's annual migratory path between the northern and southern hemispheres as seen from the Earth. The figure of the analemma is similar to the symbol of infinity. This winery draws its inspiration from this image of "boundlessness" or "beyond calculation."
Steven Thompson discovered wine on his travels throughout Europe and New Zealand as a cycling guide. He worked his first harvest in Tuscany and upon return to the United States, he began his pursuit of a career in wine by enrolling in the Viticulture and Enology program at Walla Walla Community College. There he worked closely with professor, mentor and hero Stan Clarke.
Thompson's winemaking experience includes several Walla Walla wine producers including Cayuse Vineyards, and New Zealand's Craggy Range and Seresin Estate.
While in New Zealand, Thompson had an opportunity to care for one of the oldest vineyards in the Pacific Northwest: Atavus Vineyard. He and his partner Kris moved to the Columbia Gorge to create wines from this unique vineyard. Two other vineyards are sourced including Oak Ridge (co-farmed with owners Thomas and Marlene Woodward) and Saddle View (at site of the winery production facility in Mosier, OR).
Atavus Vineyard sits at 1800 feet above sea level and was planted in the 1960s by Dr. Walter Clore, the "father of Washington wine." Dr. Clone thought that Mariafeld clone would thrive in this cool, high altitude environment. Grapes from this vineyard are used to produce sparkling wines and rosé.
Current wines include a Pinot Noir, Rosé, Gewürztraminer and Sparkling. The wines are offered through a mailing list.