Ernest Vineyards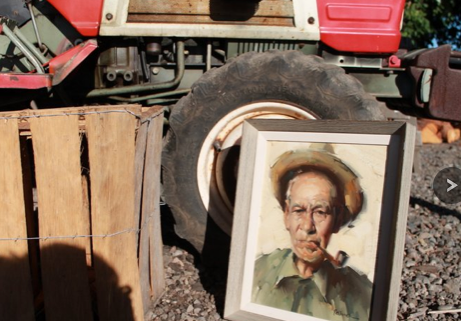 Russian River Valley Chardonnay (The Bombardier, Dutton Ranch Rued Vineyard) and Sonoma Coast Pinot Noir (The Wrangler and Romanini Vineyard) crafted by winemaker Kent Humphrey (Eric Kent Wines).
Todd Gottula is co-owner and a lover of the wines of Burgundy. He has been in the wine business since 2008 and has developed relationships with winegrowers and wine producers. The other co-owner and chief proprietor of Ernest Vineyards is Erin Brooks whose background is in sales and marketing.
The brand is named after Ernest Gottula, Todd's paternal grandfather. Ernest and his maternal grandfather, Ray Chute, are Air Force and SeaBee veterans respectively. To honor them, a percentage of every sale is given to the Veterans of Foreign Wars.
The wines are offered through a mailing list.
Reviewed Wines

2012 Ernest Vineyards The Engineer Romanini Vineyard Sonoma Coast Pinot Noir

14.1% alc., 360 cases, 360 cases, $36. Released spring 2014. Pommard clone and Calera selection. Aged in 37% new French oak. · Medium reddish purple color in the glass. Nicely scented with hi-tone cherry, berry and briar aromas. Mid to full-bodied, with an impressive Bing cherry attack, complimentary oak in the background, and a vivacious finish. The tannins are evident but suave. There is plenty of sappy fruit in this wine, but the wine is still fresh, juicy, balanced and ready for current enjoyment. Score: 92. Reviewed July 19, 2014 ARTICLE&nbsp»

2012 Ernest Vineyards Rued Vineyard Dutton Ranch Green Valley of Russian River Valley Chardonnay

13.4% alc., 180 cases, $42. Rued-Z clone. Aged in 27% new French oak and 49% stainless steel. 33% malolactic fermentation. · Moderate light golden yellow color in the glass. A uniquely aromatic wine with scents of pineapple, lemongrass and floral perfume. Bright and crisp on the palate, with flavors of yellow stone fruits, lemon, tangerine and vanilla, and a vein of stony minerality in the background. Score: 87. Reviewed May 15, 2014 ARTICLE&nbsp»

2012 Ernest Vineyards The Wrangler Sonoma Coast Pinot Noir

13.2% alc., 184 cases, $48. Released spring 2014. Grand Vent and Dutton-Freestone vineyards. Pommard, 113 and 667 clones. Aged in 37% new French oak. · Moderately dark reddish purple hue in the glass. The nose offers an appealing combination of black cherry, black raspberry, spice and oak scents. Relatively full-bodied, featuring a core of dark red cherry and berry fruit with a bit of tarry oak in the background. Softly textured with balanced tannins, and some intensity on the finish which sports a good cut of refreshing acidity. Not as precocious as The Engineer, and will benefit from cellaring. Score: 91. Reviewed July 19, 2014 ARTICLE&nbsp»