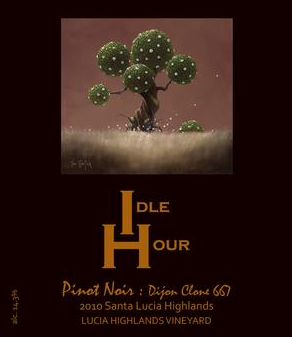 Located at the Queen's Inn By The River on the Fresno River in Oakhurst, this winery uses sustainably grown grapes and traditional winemaking methods. Formerly Panoche Valley Vineyards, the winery was founded by winemaker Anna Marie dos Remedios who began making wine as a hobby. She was mentored by Josh Jensen at Calera Wine Company and studied in the University of California Davis winemaking certificate program. Eventually partners Anna Marie and Deb Payne relocated the winery to Oakhurst, making Idle Hour Winery the first winery in this small town just outside the south entrance to Yosemite National Park.
The owners also operate the Queen's Inn By The River, an 8-room quaint inn, beer garden and wine bar located on the same property as Idle Hour Winery.
The winery is named after Anna Marie's paternal grandfather's Chinese junk, a sailing and fishing vessel she enjoyed as a young girl with her family in Hong Kong, her birthplace.
Multiple varietals are produced including Pinot Noir from the Santa Lucia Highlands (a Central Coast blend and single Dijon clone bottlings). All wines are fermented using native yeasts, vinified with gravity flow racking, and aged in neutral French oak. The wines are sold on the website.