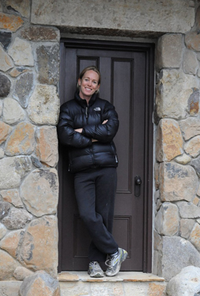 El Molino was founded in 1871 and was one of the first wineries in the Napa Valley. It operated until Prohibition and was restored in 1981. The 66-acre estate Star Vineyard, first planted in 1978, is located in a unique microclimate ideal for growing Pinot Noir and Chardonnay. Located between Highway 29 and the Napa River, El Molino is just south of Beaulieu No. 1.
The owner, Reginald Oliver, passed away in 2005. The current proprietor is daughter Lily Oliver Berlin.
The Pinot Noir is aged in 70% new Francois Freres oak. The label is the original design introduced in 1871, displaying the Bale Mill or "El Molino." Year in and year out, the Pinot Noirs are outstanding and truly unique reflecting the terroir of the vineyard. Don't let the name Napa Valley dissuade you as these are wines to treasure.
The grapes are grown at Star Vineyard in Rutherford where the Chardonnay was planted in 1978 and the first Pinot Noir block in 1991. A Sonoma Coast Pinot Noir made from purchased grapes was added in the 2009 vintage. Production is 1,700 cases of wine a year. The wines sell out every year so the best way to acquire is to join the mailing list. Tours and tasting are available by appointment.