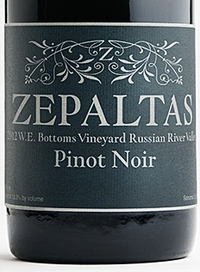 Ryan Zepaltas is a young winemaker who learned winemaking on the job at La Crema, Villa Maria in New Zealand, and later as an assistant winemaker at Siduri where he still works today. He began his own label with the 2005 vintage.
Ryan crafts small lots of Pinot Noir, Chardonnay and Sauvignon Blanc in an urban winery in Santa Rosa.
He is also the winemaker for Soliste.
Tasting by appointment. The wines are offered through a newsletter and there is limited retail distribution.