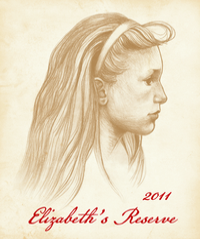 David and Ginny Adelsheim spent a summer in Europe back in 1970 and dreamed of planting a vineyard in Oregon. In 1972, they planted 15 acres of Pinot Noir, Chardonnay, Pinot Gris and Riesling in the Chehalem Mountains using the assistance of friends and family. This became known as Quarter Mile Lane Vineyard. The first commercial release of 1,300 cases of Pinot Noir, Chardonnay and Pinot Gris was 1978. In 1982 a 6,000 square foot winery was built. Later a 19-acre vineyard across the street from the original vineyard was leased and became known as Bryan Creek Vineyard. In 1989 a 52-acre site, now named Calkins Lane Vineyard, was purchased and became the home of the current winery in 1997. Extensive additions to the winery were completed in 2008 and a new tasting room opened in 2009.
Co-owners Jack and Lynn Loacker joined Adelsheim Vineyard in 1994 and began planting a 120-acre site on Ribbon Ridge known as Ribbon Springs Vineyard, the source of much of the Pinot Noir and Pinot Gris grapes since 1998. . Winemaker David Paige has been with Adelsheim since 2001, shortly after Elizabeth's Reserve shift from a single-vineyard wine (Quarter Mile Lane) to a multi-vineyard blend. The viticulturist is Chad Vargas.
Adelsheim now farms 13 vineyards over 237 acres in four Willamette Valley sub-AVAs, and produces 42,000 cases of wine annually. 74% of production is estate grown. The Pinot Noirs have consistently maintained among the lowest alcohols among Oregon producers. Beginning in 2011, Adelsheim began to release a "Best of Vintage" Pinot Noir. The inaugural release was from the 29th harvest and was given the name, "Vintage 29." It was crafted from 3½ barrels of Pinot Noir ($140 a bottle). Vintage 31 and Vintage 32 are also available from the winery.
Also beginning in the fall of 2011 and spring of 2012, Adelsheim single vineyard Pinot Noirs will sport new labels. The Adelsheim wines had become known for the colorful portraits of beautiful women drawn on the labels by Ginny. Adelsheim's best known Pinot Noir bottling is the Elizabeth's Reserve, affectionately called "The Lizzie."
David Adelsheim remains an iconic figure in Oregon wine and has participated as a respected spokesperson on important issues in the Oregon wine industry over the years. He remains quiet and unassuming, with a charming sense of humor which belies his considerable achievements.
The winery is located at 16800 NE Calkins Ln in Newberg. The website is www.adelsheim.com and the phone is 503-538-3652. Current Pinot Noir releases include a Willamette Valley blend, Elizabeth's Reserve, and vineyard designates from Bryan Creek, Calkins Lane, Goldschmidt, Quarter Mile Lane, Ribbon Springs, and Temperance Hill vineyards. The wines are available on the website and the Willamette Valley and Elizabeth's Reserve are distributed nationally.