Paraiso Vineyards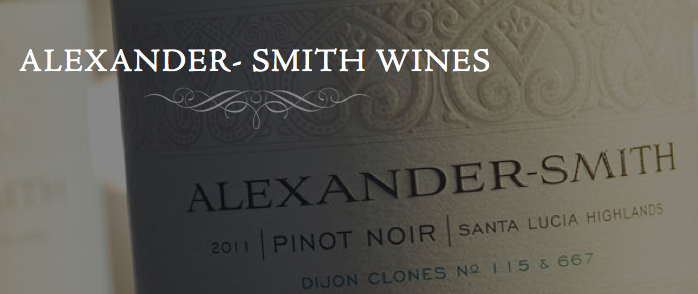 Paraiso (Pa rye zo) is the name given to the mountainside by early Spanish explorers where the Smith family has lived for over 35 years on a Certified Sustainable (CCVT) vineyard. Rich Smith and his son Jason oversee 3,000 acres of grapes throughout Monterey County, providing fruit to many other producers. The Smith family has always been innovators, perfecting mobile vineyard pressing, mechanical harvesting, and advanced trellising and irrigation systems. They helped outline and establish the Santa Lucia Highlands American Viticultural Area.
The portfolio of wines includes Chardonnay, Riesling, Syrah and Pinot Noir. There are three Pinot Noirs currently offered: Paraiso Estate, West Terrace and a very limited bottling, "Falte." The winemaker is son-in-law David Fleming, making this truly a family wine estate.
Tasting rooms are located in Carmel-By-The-Sea and Soledad.
The pivotal man in the success of Paraiso Vineyards, Rich Smith, passed away in January 2016. In 1987 he bought a 350-acre vineyard that became Paraiso Vineyards two years later. Over his lifetime, he was involved in more than twelve industry boards and he spearheaded the successful campaign to establish the new appellation of the Santa Lucia Highlands. His son Jason and daughter Kacy will continue to build upon their father's legacy. A new brand, Alexander-Smith Wines, was launched to focus the family's passion towards the next generation's dreams and to honor Rich Smith and Claudia Alexander Smith.
Articles About Paraiso Vineyards
Reviewed Wines

2009 Paraiso Santa Lucia Highlands Pinot Noir

14.2% alc., 14,672 cases, $25, screwcap. Double Gold Medal at San Francisco Chronicle Wine Competition. Third generation growing family with first vines planted in 1973. First winery in region to receive SIP™ Certified Sustainable in 2008. A blend of six clones from estate vineyard. 70% fermented in 5-ton open top fermenters with the balance in 10-ton tanks. Aged 11 months in French oak barrels. · Moderately light reddishpurple color in the glass. Scent of cherries, raspberries, brown spice and maple syrup. Tasteful in an elegant style, featuring cherry and strawberry flavors with a hint of baking spices and oak. Juicy, with soft tannins. A satisfying drink that was even better the following day from a previously opened and re-corked bottle. Very good, especially at this modest price. Reviewed March 23, 2013 ARTICLE&nbsp»

2009 Paraiso Vineyardes faîte Clone 943 Santa Lucia Highlands Pinot Noir

14.4% alc., pH 3.81, TA 0.59, 50 cases, $50. Limited release. Aged 10 months in French oak barrels. Winemaker Dave Fleming. Moderately dark reddishpurple color in the glass. Exotic nose with scents · Moderately dark reddish-purple color in the glass. Exotic nose with scents of earthy flora, conifer, black fruits and oak. Delicious mid palate array of full-bodied, in-your-face, dark red and black berry fruits wrapped in suave, fine-grain tannins. Very smooth and seamless with well integrated acidity, complimentary oak, and a stunning, lengthy finish. The intense fruit sap really stars in this wine. Score: 91. Reviewed November 9, 2013 ARTICLE&nbsp»

2007 Paraiso Santa Lucia Highlands Pinot Noir

14.3% alc., $16. Pronounced "pa-rye-zo," a name given to the early Spanish explorers "Because it was like heaven." The Smith family has practiced sustainable farming for 35 years on this estate. · Dark fruits are prominent on the nose which has an appealing underlying minerality. Light on the palate with mild ripe dry tannins and balanced acidity. Decent. Reviewed September 5, 2009 ARTICLE&nbsp»

2006 Paraiso Vineyards Santa Lucia Highlands Pinot Noir

14.4% alc., $19. Paraiso (pa-rye-zo) is the name given to the mountainside by early Spanish explorers where the Smith family has lived for 35 years on a sustainably farmed vineyard. · This wine shows the dark side of Pinot Noir. Deep ruby color. Restrained and brooding scents of dark Pinot fruits, black tea, and earth. Sweet plum sauce on the palate with some richness, a velvety mouth feel, and a smooth and tangy finish. Reviewed November 17, 2008 ARTICLE&nbsp»

2003 Paraiso Santa Lucia Highlands Monterey County Pinot Noir

14.5% alc., 3,990 cases, $15. The Paraiso ("Pa-rye-zo") estate vineyard is high in the Santa Lucia Mountains. The name, "Paraiso," was given to the mountainside by early Spanish explorers. The Smith family has lived on the 400-acre estate for three decades. The winemaker is David Fleming. A Gold Medal winner at the 2006 Orange County Fair Wine Competition. · A very decent Pinot Noir featuring dark stone fruits, dark berries and oak on the nose and palate. A medium-weighted wine that like many Pinot Noirs in this price range, leaves you wanting more on the finish. Still, a satisfactory Pinot Noir from the Santa Lucia Highlands where many Pinot Noirs are priced at $50 and up. Reviewed September 5, 2006