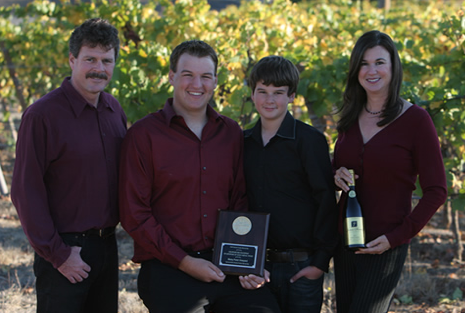 A family owned boutique winery owned by Jeff and Judy Jones in Sebastopol. The family's Stony Point Vineyard was planted in 1998 and grapes have been sold to Schramsburg Winery. The vineyard is managed by Steve and Joe Dutton who practice sustainable farming techniques on the site. In 2007, the James Family Cellars label was born with the release of an inaugural Pinot Noir.
The 2007 Sonoma Coast Pinot Noir produced entirely from estate vineyard grapes won a Gold Medal winner at the 2008 Sonoma County Harvest Fair. The winery was named Top Small Production Winery of 2012 by The Wine Spies.
The James Family Cellars Pinot Noir and Rose are sold on the website and also through limited retail distribution in the Northern California region.