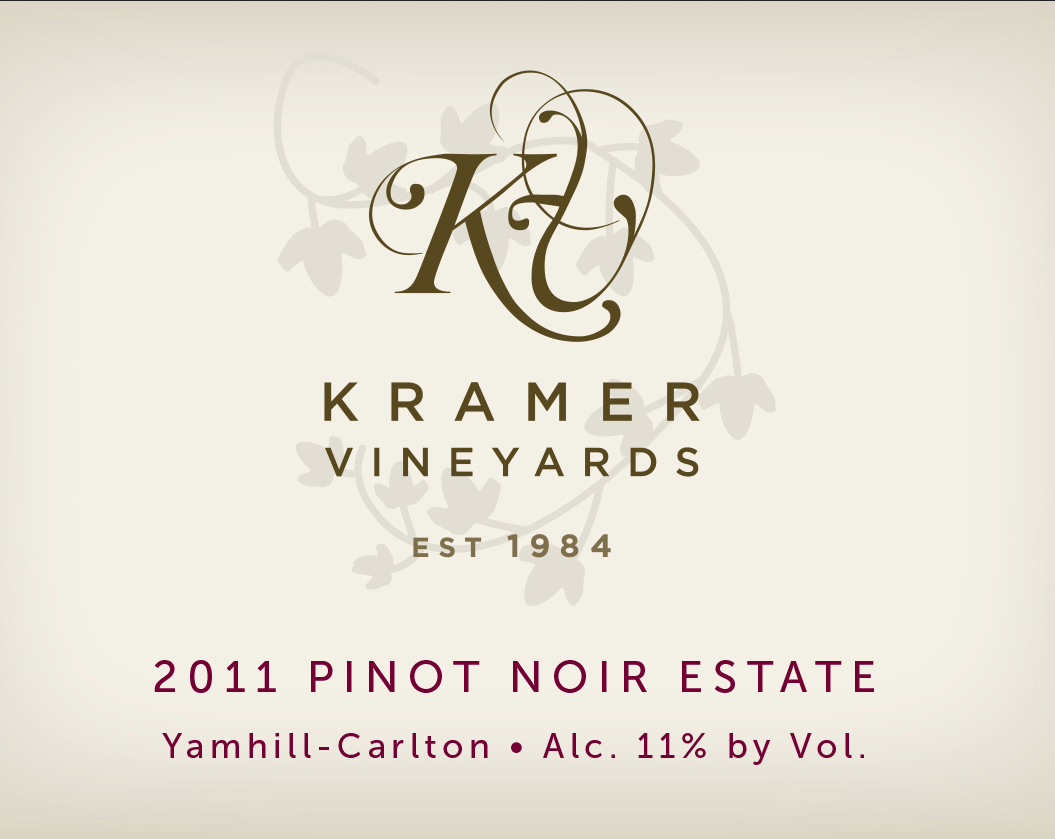 The Kramer estate comprises thirty years, two generations and 20 acres of sustainable farming. Owners Trudy and Keith Kramer began experimenting with wine in the 1970s and purchased their property in 1984. Their daughter, Kimberley, is the winemaker.
Kimberley didn't grow up wanting to be a winemaker, but became interested in making wine by chance. She liked to drink grower Champagne but couldn't afford to drink it as often as she would like so she made a sparkling wine. A sparkling wine has been made commercially at Kramer since 2009 using Müller-Thurgau grapes, and at $26, is a tremendous value. The sparkling wine is with encapsulated yeast and employs a burr stone to make a carbonated wine that mimics a sparkling wine.
In addition to Pinot Noir, the Kramers grow Pinot Gris, Chardonnay and Müller-Thurgau. In 2015, the winery began offering customers wines in growlers for fill-up and take-home. The first growler selections were the 2014 Estate Pinot Gris and a barrel of 2014 Pinot NOir.