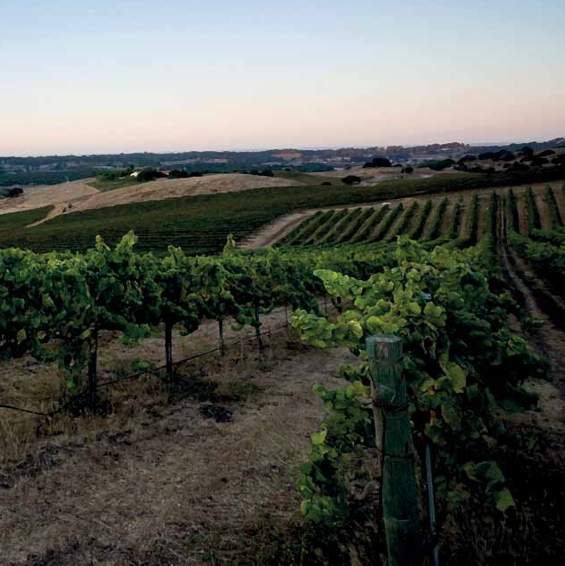 Laetitia has a colorful history going back to 1982 when French winery Champagne Maison Deutz first planted vineyards in the Arroyo Grande Valley six miles south of Pismo Beach. In 1997, Jean-Claude Tardivat purchased the vineyards, renaming the estate Laetitia after his daughter. One year later, the winery was sold again to a partnership that included Selim Zilkha. In 2001, Selim and his daughter, Nadia Wellisz, became the sole proprietors.
The estate vineyard comprises 1,888 acres, with 620 acres currently planted to grape vines, making it the largest privately owned Pinot Noir plantings in California. Pinot Noir is the most widely planted variety (434 acres), followed by Chardonnay, Pinot Blanc, Tempranillo, Syrah, Pinot Gris, and a small amount of Riesling. The Laetitia label focuses on Pinot Noir.
Winemaker Dave Hickey, started at the vineyard when it was still Maison Deutz in 1990. He now oversees the sparkling wine production and his son, Eric Hickey oversees production of Laetitia's still wines.
Laetitia wines may be purchased at the winery's website or at the tasting room in Arroyo Grande on Highway 101 which is open daily from 11:00 to 5:00. The winery's estate Pinot Noir is value-priced and consistently fine with each vintage. There is also a Reserve bottling and two excellent single-vineyard wines - La Colline and La Galets. Production is about 45,000 cases of still wine and 7,000 cases of sparkling wine annually.