Newsworthy Headlines & Trends in 2010 —Newsletter 8.29
Vintage 2010 In Northern California, low spring temperatures and an April frost in some regions delayed bud break, damaged vines and fostered mildew. The summer remained very cool delaying vines' growth and spawning bunch rot (the second lowest temperatures in Napa and Sonoma counties in 50 years). A late August to mid- September heat wave (temperatures soaring over 100º F) scorched grapes and damaged vines, and rain at harvest created mold that severely damaged some vineyards, especially those planted to Chardonnay. The result was a very late and shortened harvest with reduced yields. Additional bad news was that grape prices were markedly reduced (grapes selling at close to 70 percent less than a few years ago). Sugars will generally be down resulting in lower alcohol levels and the wines may be spotty in quality. This will be a year, like 2008, to carefully choose your wine purchases from Northern California. The Central Coast had an extended growing season as well and yields were also down. The marine influence tempered the August heat spike in the Sta. Rita Hills and Santa Maria Valley, but the October rains created challenges. For Oregon, a wet spring and cool summer delayed ripening by two to three weeks. The later days of the growing season saw slightly cooler than normal temperatures with few heat spikes. Harvest was late, and many vineyards were devastated by feasting birds, but the quality of harvested fruit was excellent. The finished wines should have finesse yet good substance with lower alcohols and acids on the higher side for age ability. In New Zealand, the 2010 vintage was reduced in quantity, helping to relieve some of the problems created by the very large crops in the previous two vintages, but predictions for 2011 are for another large crop. Prices for New Zealand wines have been down due to reduced global demand, many wineries are holding a large inventory of previous vintages, and New Zealand Winegrowers, the marketing arm of New Zealand, is urging growers to reduce yields in 2011.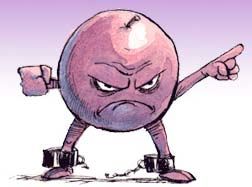 Furor over Direct Shipping America's 6,700 wineries and media have been focused on House Resolution H.R. 5032, the Comprehensive Alcohol Regulatory Effectiveness (CARE) Act. The supporters of the resolution have been alcohol wholesalers who want to maintain tight control of sales, while opponents of the resolution, including wineries, distillers and breweries, argue that the bill would prevent consumers from buying labels that are not sold within state. A study by the Ship Compliant and Wines & Vines Industry Database reported that 2.6 million cases were shipped direct-to-consumer for the year ending in March 2010, or about 1% of the total annual United States wine sales of 251 million 9-liter cases. This number represents a tiny portion of wine sales, but accounts for a significant percentage of small winery revenues. Two or three large wholesalers control what wines are available in their state, and the ten largest wholesalers control more than half of the United States market. Small wineries continue to push for the Model Direct Shipping Bill as outlined on the www.freethegrapes.org website. 53,000+ letters were sent to Congress by consumers in 2010 opposing H.R. 5034. The bill was not voted on by Congress during its lame-duck session at the end of 2010, but opponents are concerned that the bill will be introduced under a new bill number in 2011.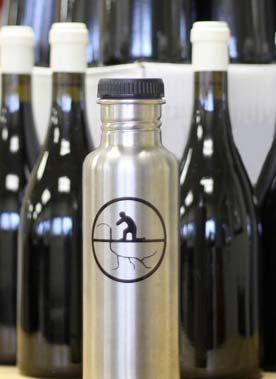 "Natural" Wine Movement Outspoken advocate Alice Feiring defines natural wines on her website (www.alicefeiring.com) as follows: "Nothing gets added to the wine and nothing gets extracted. Grapes, maybe a splash of sulfur dioxide. (1) Assume minimal chemical to no chemical farming. No Round Up. (2) Wine with grapes and nothing else added. No yeast additions. (3) No forceful machinery to alter taste, texture or alcohol level of the wine. (4) A little sulfur dioxide at bottling, (5) No new oak." In other words absolutely no detractive interventions in the vineyard and in the winery. The controversy about natural wines centers on the issue of whether these wines are superior in that they more truly reflect their terroir. In Sonoma County, winemaker Kevin Kelley (Salinia, LIOCO) and spouse Jennifer have founded the Natural Process Alliance (NPA). His winemaking crew employs absolutely no winemaking additions or subtractions. No watering back, acid adjustment, enzymes, chaptalization, de-alcoholization, or fining and filtering. The wines have no sulfur or preservatives and are for immediate drinking, and offered in refillable stainless-steel canteens, not glass bottles, and filled at the winery from a tap. The wines are only available within 100 miles of Santa Rosa.Tasting of the wines is offered from 10:30 AM to 6:30 PM Friday and Saturday or by appointment (707-527-7063) at 3350 D Coffey Lane, Santa Rosa.
Value is the New Bling Although Americans are drinking wine at a consistent pace, they are reaching for cheaper wines that offer a favorable quality-to-price ratio. The newly tight-fisted wine drinker has reluctantly forced some Pinot Noir producers to discount their prices, while many others offered significant discounts for multiple bottle purchases and frequently threw in free shipping. The market has been flooded with second upscale value-priced labels from premium producers, providing revenue while protect their main brand. The explosion of negotiants has led to a marketplace filled with solid inexpensive wine. The problem of consumers trading down has been compounded by states raising wine taxes. Excise tax increases were enacted in six states, ranging from 11.5 cents a gallon in New York to 63 cents a gallon in Illinois. Expect more states to follow suit as they attempt to balance budgets in this struggling economy. At this year's 19th Annual Wine Industry Financial Symposium, a majority of respondents to a survey indicated that it would take three to five years for the wine industry to return to its pre-recession level of profitability. 7-Eleven plans to offer a new line of wine, Cherrywood Cellars, aimed at Millenials that will sell for $8 to $9 a bottle. Their inexpensive wines under the Yosemite Road label have sold well and the pricier Sonoma Crest and Thousand Oaks wines are also big sellers. Starbucks plans to get into the retail wine business as well.
Glass Tops Receiving a Following I happen to really like Vino-Seal (Vino-Lok in Europe) glass closures for wine bottles. The closure first appeared at Alcoa's plant in Germany in 2004 and German and Austrian wineries have been the biggest users. The biggest drawback is the high cost which rivals the best corks ($0.50 to $1.00), although Encore! Glass of California reportedly reduced the price of Vino-Seal to $0.41 each in 2010. Additional disadvantages include a limited number of bottle styles and the potential for reduction as in screw caps because of very low or nonexistent oxygen exchange. Pinot Noir producers who use them include Robert Sinskey Vineyards and Calera in California, and R. Stuart & Co. and Sineann Winery in Oregon.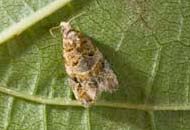 European Grapevine Moth The European grapevine moth (EGVM, Lobesia botrana) was first discovered in the United States in Napa Valley in October of 2009 and presents a serious threat to California's grape industries. According to University of California Davis, the pest is found throughout Europe, Northern and West Africa, the Middle East, eastern Russia, Japan, and Chile. Vitis vinifera is a preferred host. First-generation larvae feed on flower clusters, second-generation larvae feed on green berries, and third generation larvae feed inside berries and within bunches, resulting in contamination with frass (excrement). Damaged berries attract Botrytis, other fungi, fruit flies and ants. Cultivars with tight clusters such as Chardonnay, Pinot Noir and Zinfandel suffer the most damage. Treatment includes reduced-risk insecticides and predators and parasitoids. A quarantine was imposed earlier this year in several counties including Mendocino, Napa and Sonoma, having an impact on both intrastate and interstate movement of grapes.
HOT: white Pinot Noir, vin gris of Pinot Noir, whole cluster, heritage clones, second labels, wood tank fermentation, indigenous yeast fermentation, less or no new oak, "natural" winemaking movement, glass closures, negotiant labels, wine on tap, $100 Pinots, discounts, free shipping, better-quality QPR Pinot, urban tasting rooms, winery social networking, QR label marking, organic farming, exporting wine, Hong Kong wine auctions, California's Sustainable Winegrowing Program, no-corkage nights at restaurants, burgers, food trucks, unusual ice cream flavors.
NOT: heavy bottles, high alcohol, overpriced Pinot, allocations, wax closures, alcohol percentages can't read without a magnifying glass, interstate shipping restrictions, overblown unfined and unfiltered claims, smoke taint, emerging vineyard pests, birds, collectors unloading overpriced wines, vintage hype or lack of hype, label kissers, binge drinking, exorbitant Burgundy prices, value of vineyards, state wine taxes, winery websites that are poorly laid out and give little or no information and don't offer labels for download.