Pinot Briefs —Newsletter 8.29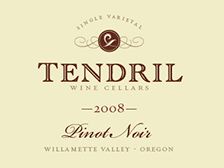 Tony Rynders' Projects in Oregon Tony Rynders was the winemaker at Domaine Serene for ten vintages. He left under much controversy in 2009, and now is a consulting winemaker to some of Oregon's newest wineries. His personal project is Tendril, and his consultancies include Sitar, Swiftwater and Cornerstone. Under the Tendril label, Rynders is crafting small lots of Pinot Noir and reds from Washington. 500 cases of a 2008 Willamette Valley Pinot Noir were produced ($48). Sitar is part of Dr. Madaiah Revana's Oregon label lineup that include Revana Pinot Noir crafted by Lynn Penner-Ash. For more information and availability, visit www.avalonwine.com/Tendril-Pinot-noir-Tony-Rynders.php.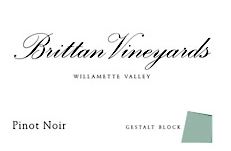 Brittan Vineyards Robert Brittan was the winemaker at Stag's Leap Winery in Napa Valley for sixteen years and now has his own label as well as consulting for Winderlea and others. He acquired a 128-acre property southwest of McMinnville in 2004 from which he produces wines under his own label. His top bottling is the Gestalt Block, now in its third vintage.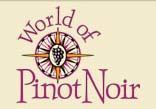 World of Pinot Noir The annual WOPN, slated for March 4-6, 2011, will feature two Seminars of interest. Seminar Combination "A" will include an International Roundtable with Pinot Noir producers from Germany, Austria, Italy, New Zealand, France, Chile and Switzerland. After a gourmet lunch, the Alcohol & Balance segment will provide much debate for panelists Jim Clendenen, Josh Jensen, Adam Tolmach, Michael Browne, Adam Lee and Raj Parr, moderated by Eric Asimov of the New York Times. Seminar Combination "B" features a tasting of wines from the Hirsch Vineyard and includes panelists David Hirsch, Ross Cobb, Ehren Jordan and Ted Lemon, moderated by wine writer Jon Bonne of the San Francisco Chronicle. After a gourmet lunch there will be a Oregon vs California smackdown with Oregon wineries Anne Amie, Dobbes Family Estate, Bergstrom Wines and Evening Land Vineyards facing off with California wineries Adelaida Cellars, Peay Vineyards, Saintsbury and Evening Land Vineyards/California, moderated by Patrick Comiskey. Tickets are now available ($195 per person including lunch and transportation from The Cliffs Resort) at www.wopn.com.
Pinot Noir Summit The final showdown of the 9th Annual Pinot Noir Shootout will be held on Saturday, February 26, 2011, at the Hilton San Francisco Financial District. Highlights include an opportunity for attendees to blind judge the top 40 Pinot Noirs and compare the results with the judging panel. Pinot Noir workshops, a Sparkling Wine Reception, and the Grand Awards Tasting & Ceremony at the conclusion of the blind tasting round out the program ($100 per person). A winemaker hosted Pinot Noir Dinner will follow ($125 per person). A special rate is being offered to attendees by the Hilton San Francisco Financial District. Attendance is limited to 300. For tickets and information, visit www.affairsofthevine.com.
Monogamy and Alcohol American Association of Wine Economists Working Paper No. 75 by Mara Squicciarini and Jo Swinnen titled, "Women or Wine? Monogamy and Alcohol," published December 2010. The authors of this study investigated whether there is a correlation between alcohol consumption and polygynous/monogamous arrangements, both over time and across cultures. Historically, a correlation was found between the shift from polygny to monogamy and the growth of alcohol consumption. Cross-culturally, it was found monogamous societies consume more alcohol than polygynous societies in the pre-industrial world. The industrial revolution caused the major and definitive change towards effective monogamy and popularization of alcohol consumption. Changes in alcohol consumption were induced by changes in social structures, economic developments and technological innovations associated with the industrial revolution. Read this fascinating study at www.wine-economics.org.
Siduri named "Sonoma County's Best Winery" The San Francisco Chronicle On Line Poll, fueled by a record number of visitors to Siduri's warehouse winery, were awarded this distinction. Siduri is open daily for tours and tasting by appointment from 10:00 AM to 3:00 PM (707-578-3882) at the winery at 981 Airway CT, Suites E&F, Santa Rosa. Siduri has made a push into affordable quality wines and is now offering the 2008 Siduri Chehalem Mountains Pinot Noir for $30, the 2008 Siduri Santa Lucia Highlands Pinot Noir for $30, the 2008 Siduri Sonatera Vineyard Pinot Noir for $29, and the 2009 Siduri Sonoma County Pinot Noir (a blend of multiple clones from several well-known vineyards) for $20. Sign up for the mailing list at www.siduri.com.
Interested in New Zealand Pinot? Join the mailing list of New Zealand Winegrowers at www.nzwine.com. The new official New Zealand Wine website offers extensive information on New Zealand wine including all events offered throughout the year.
Ventura County Wine Trail The Ventura County Wine Trail is a collection of 15 family owned wineries scattered throughout Ventura County. Ventura County Wine Trail Tours are available by reservation Saturday and Sunday from 11:00 AM to 5:00 PM. Tours depart from the Ventura Visitors Center. $85 per person includes a visit to four wineries and a gourmet lunch. Custom wine tours can be arranged by calling Dottie at 805-765-5324. Less than a two hour drive from Los Angeles. Pinot Noir producers include Casa Barranca, Herzog Wine Cellars and The Ojai Vineyard. Visit www.venturacountywinetrail.com.
Pigs & Pinot Weekend. I hate to publicize this event as it is so popular tickets sell out within minutes after they are offered. Chef Charlie Palmer brings together culinary and wine elites from around the country to Hotel Healdsburg where wine and food enthusiasts get to experience the creations of over 60 wineries and 10 chefs each year. This year's participating pork authorities include Nancy Oakes (Boulevard), Bryan Voltaggio (Volt restaurant and Top Chef finalist), Michael Voltaggio (Top Chef Winner) and Gala Dinner winemakers Nick and Zina Bower (Woodenhead), Merry Edwards, Tom Rochioli and Anne Parent (Domaine Parent). I was a judge at this event last year and can tell you it is one of the premier Pinot Noir events of the year. For details and tickets visit www.pigsandpinot.com. Good luck!
Free Santa Cruz Mountains Wineries App Released A free iPhone App focused on the wineries of the Santa Cruz Mountains is being offered by 1776 productions (www.1776productions.com). More than 50 Santa Cruz Mountains wineries are featured as well as shops and restaurants. The wineries in the Santa Cruz Mountains are not that easy to find, and this App provides geo-locating sorted by distance, allowing the user to efficiently plan their winery trip. The App is easily found on the iTunes App Store by searching for the region.
Eric Johnson New Talley Vineyards Winemaker Johnson joined the winemaking team at Talley Vineyards in 2007 and assumed the head winemaking duties in July 2010. Since its launch in 1986, Talley Vineyards has consistently been one of California's premier producers of Chardonnay and Pinot Noir.
Vineyards on Catalina Island William Wrigley, Jr., bought Santa Catalina Island Co., which owns all developable land on the island in 1919. Alison Wrigley Rusack, William's great-granddaughter, along with husband Geoffrey Rusack (who own Rusack Winery), plan to establish a winery on the island. The island's first vineyard has been planted and a tasting room will be added. Millions of dollars have been spent to develop the vineyard which has yielded to date 3,600 cases of Chardonnay, Pinot Noir and Zinfandel. The wines are crafted by winemaker John Falcone at Rusack Winery in Santa Ynez Valley. The 2009 and 2010 vintages of Rusack Santa Catalina Island wine have yet to be released.
Rene di Rosa Passed Away in 2010 Rene Di Rosa was a quirky art collector and winegrower who passed away in October 2010. He was one of the first to plant Pinot Noir in Carneros at the Winery Lake Vineyard in the 1960s. The grapes were sold to Robert Mondavi, Acacia and Saintsbury among others. The Di Rosa property of 200 acres in Napa Carneros is part of the Di Rosa Preserve which includes a fascinating art exhibit, the most significant holding of Northern California art in the world including approximately 2,000 works by more than 800 artists. Visit www.dirosaart.org for information about visiting.
Winemaking and Viticulture Courses UC Davis Extension has announced the winter 2011 schedule of classes in both online and onsite formats. Visit www.extension.ucdavis.edu/wine.