West Sonoma Coast Vintners
A group of wineries and vineyards on the western, coastal part of the Sonoma Coast have joined to form the West Sonoma Coast Vintners (WSCV) association. These West County Pinot Noir producers have longed to distinguish themselves from the more inland Sonoma Coast wineries who are in a distinctly different environ. The WSCV vintners are located on the "true" Sonoma Coast, a strip of ridge top vineyards that demonstrate a specific expression of Pinot Noir and Chardonnay. The region includes the growing areas of Annapolis, Fort Ross/Seaview, Occidental, Freestone, Green Valley and Sebastopol Hills. The work of this group may lead to a separate appellation one day, but for now they are content to educate consumers on why wines from West Sonoma Coast are distinctive.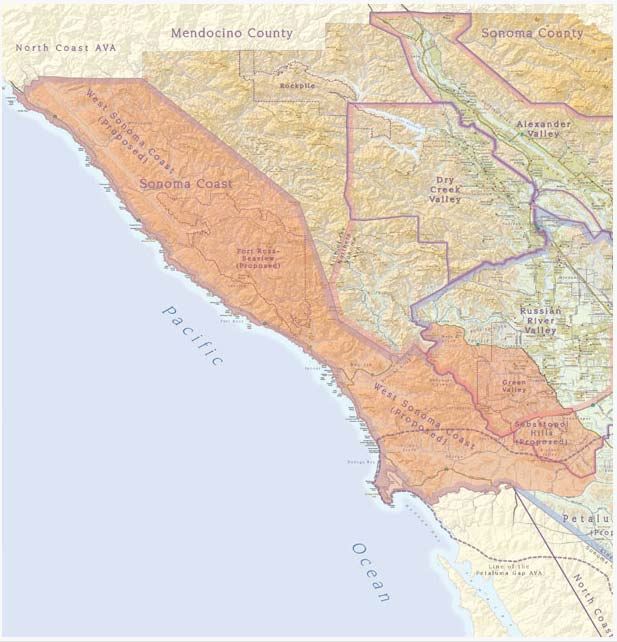 Winery members of WSCV include: Boehme Wines, Chasseur, Failla Wines, Flowers Vineyard & Winery, Freeman Vineyard & Winery, Fort Ross Vineyard & Winery, Freestone Vineyards, Hawk Hill Vineyard, Hirsch Winery, Littorai Wines, Patz & Hall Wine Company, Peay Wines, Ramey Wine Cellars, Red Car Wine Company, and Small Vines Wines.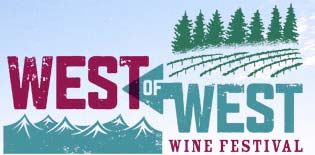 The West Sonoma Coast Vintners will launch a new wine festival in 2011 on August 5-7 called "West of West Wine Festival or W.O.W." The weekend-long event will be held in Occidental and will feature some of the most highly regarded Pinot Noirs, Chardonnays and Syrahs from West Sonoma County. Welcome dinners will be hosted by member wineries on August 5, Saturday will begin with morning seminars and will be followed by a Grand Tasting, culminating that evening with a Whole Hog Feast at the 130-year-old Union Hotel. Sunday, August 7 will feature barrel tastings and open houses at all participating wineries. Tickets are available now at www.westsonomacoast.com or 1-888-878-9645. Be sure to get tickets for the Ted Lemon/Burt Williams Winemakers Studio on Saturday morning, August 6. I already have my tickets for this extraordinary inaugural event.