Aging Pinot Noir: Not An Exact Science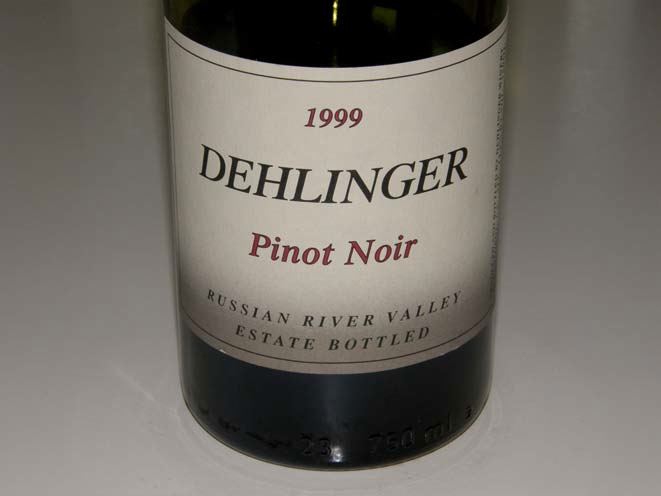 One of my wine buddies used to say about any wine that was less than five years old, "It's not ready to drink. It's a baby, a Lolita." Sometimes I wondered if he ever enjoyed a bottle of wine, since he felt that any opened wine would have been better with more age.
Judgments about when wine will reach it's peak are very subjective. For me, I don't want to worry about how long to cellar a wine. I just pop the cork when I feel like drinking it. I happen to like wine when it is fresh and flush with plenty of fruit, but I can appreciate an older wine at its zenith.
Winemaking techniques in North American today favor fruitiness, freshness and approachability upon release, not extraction of tannins needed for a wine to age. That said, a quality wine crafted with balance has a good chance of improving in the bottle and aging admirably. For domestic Pinot Noir, probably less than 20% of wines produced will benefit from more than three years of cellaring. Only quality wines will become more interesting over time in the bottle. Cellaring a bad bottle of wine for five years will not turn it into a better wine.
It has been suggested that persistence can predict age ability. Count the number of seconds a wine's aroma lasts on your palate once you spit or swallow the wine. If it lasts longer than 6 seconds, the aging potential is good. More than 8 seconds, and the wine will likely last a number of years in the cellar. Another gauge of age ability is the taste of a wine that has been opened and re-corked one, two, three days after opening. A wine that improves after opening will often benefit and even shine with further time in the bottle.
Cellaring wine undisturbed at the correct temperature (about 55ºF) is essential for longevity. Magnums offer a significantly increased chance of preservation and improvement in the cellar.
The golden rule of aging wine is to never let it slip past its prime. When a wine is dead, it will never come back to life. Decrepitude is fatal. When you discover a wine that is at it's peak, pull the cork on every bottle you own, invite me over, and let's party.