Cobb Wines: Carrying On the Williams Selyem Style Tradition
Winemaker Ross Cobb trained under the master, Burt Williams, as well as the current talented winemaker at Williams Selyem, Bob Cabral. Cobb had a distinguished stint as winemaker at Flowers Vineyards & Winery from 2004 to 2008. As the current winemaker for Cobb Wines, he has partnered with his father, David Cobb, who along with his former spouse, Diane (who is deceased), established Cobb Wines in 2001.
Six distinct vineyard-designated Pinot Noirs are produced at Cobb Wines: Coastlands Vineyard and Coastlands Vineyard Diane Cobb, Rice-Spivak Vineyard, Joy Road Vineyard, Jack Hill Vineyard, and Emmaline Ann Vineyard, all located in the cool reaches of the Sonoma Coast. Ross notes, "The differences between the wines are all vineyard driven: all about site and farming choices. We don't manipulate the wines in the winery to make them different. Instead, we custom prune and manage each vineyard."
The Cobbs farm the 15-acre Coastlands Vineyard which was planted by David and Diane Cobb in 1989 and today contains some of the oldest Pinot Noir vines on the true Sonoma Coast. The vineyard is located at an elevation of 900 to 1,200 feet on a ridge overlooking the Pacific Ocean. The marine wind and fog at the site keeps yields low (well under 2 tons per acre). The 2008 Coastlands Vineyard Pinot Noir is the eighth vintage of Cobb's flagship wine. The special Diane Cobb bottling comes exclusively from a nursery block at Coastlands that Diane Cobb planted to numerous relatively unknown Pinot Noir varieties with the goal of determining what varieties performed best at this site. The wine commemorates Diane's life at Coastlands. It is a co-ferment of the 24 most successful selections of Pinot Noir from the Diane Cobb Block.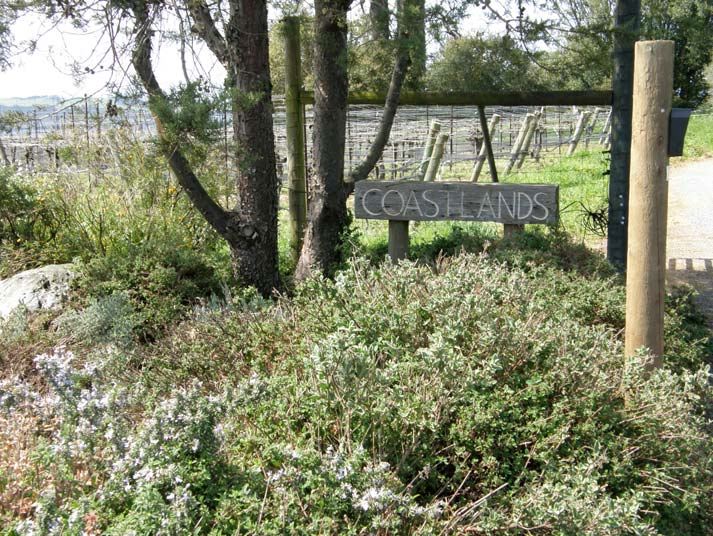 The 2006 and 2007 vintages of Cobb Pinot Noir were the first I really got my teeth into and I was stunned by the quality of wines. I awarded my highest accolade, the Pinot Geek, to every Cobb Pinot Noir reviewed from those two vintages. I find the wines among the closest currently being produced in California to the paradigm fostered by iconic vintner Burt Williams. Cobb wines are complex, aromatic and lower in alcohol. They are picked at lower brix, and aged with a modest amount of new French oak to preserve their terroir-driven character. The 2008 vintage lineup, reviewed below, carries on the tradition. All the wines are moderately light in color in the glass, but don't let this lessen your anticipation for it will certainly not diminish your enjoyment. The wildfire smoke which affected the more northerly Sonoma Coast vineyards, did not encroach on Cobb's vineyard sources. 2008 was a cool vintage which played to the style of Pinot Noir made at Cobb.
Cobb wines are sold almost exclusively through a mailing list and an online store at www.cobbwines.com. Library wines are offered as well.