Twomey Cellars: Pinot Noir From the Family of Silver Oak Cellars
Raymond Twomey Duncan and Justin Meyer were the original co-owners of Silver Oak Cellars, an iconic California producer of Napa Valley and Alexander Valley Cabernet Sauvignon founded in 1972. Silver Oak Cellars Cabernet Sauvignon soon became America's most requested Cabernet Sauvignon. What wine lover isn't aware of the catchy byline of Silver Oak Cellars: "Life is a Cabernet." Justin Meyer served as president and winemaker at Silver Oak Cellars for almost three decades before selling his half-interest in Silver Oak Cellars to Raymond Duncan in 2001 and retiring (he passed away in 2002).
The Duncan family acquired the Soda Canyon Ranch in southeastern Napa Valley in 1999, a vineyard planted with French clones of Merlot in well-drained volcanic soils. It represented such a superb site, the vineyard offered the opportunity to produce an extraordinary Merlot and Twomey Cellars was born. The name, Twomey, the maiden name of David Duncan's grandmother, was chosen to reflect the family's ownership of the new winery. David Duncan, who was to assume the title of President and CEO of Silver Oak Cellars in 2002 and his brother, Tim Duncan, a long time sales manager and currently Exexcutive Vice President of Silver Oak Cellars, are the Managing Partners of Twomey Cellars and were both instrumental in the creation of Twomey Cellars. Twomey Cellars is separate from Silver Oak Cellars, but both are owned by the Duncan family.
A Calistoga winery was acquired to house Twomey Cellars Merlot, and the first release in 2000 was crafted by Daniel Baron, a veteran winemaker (since 1970) who developed his passion for Merlot during the early 1980s while working in Pomerol and St. Emilion. Baron uses a method known as soutirage traditional, considered an ideal process in Pomerol for softening tannins and drawing out the most desirable fruit characteristics. Today, Twomey Cellars also produces a superb Napa Valley Sauvignon Blanc from the former Stonegate Vineyard in Calistoga. The Duncans have added new Sauvignon Blanc plantings as well to their property just east of the winery which is more suitable for white wine than Pinot Noir. The Sauvignon Blanc follows the Sancerre model.
In 2000, the Duncan family secured the 9-acre West Pin Vineyard located on Westside Road near Westside Farms in the Russian River Valley. Several years later, the Duncans acquired the Roshambo Winery facility on Westside Road in Healdsburg, a large, modern complex including a tasting room overlooking the Russian River to the East. The winery was retrofitted for state-of-the-art Pinot Noir production.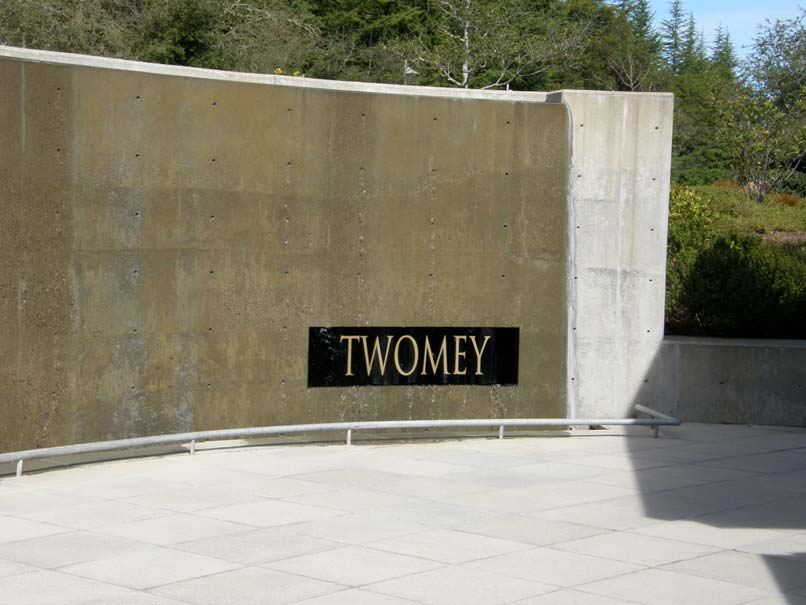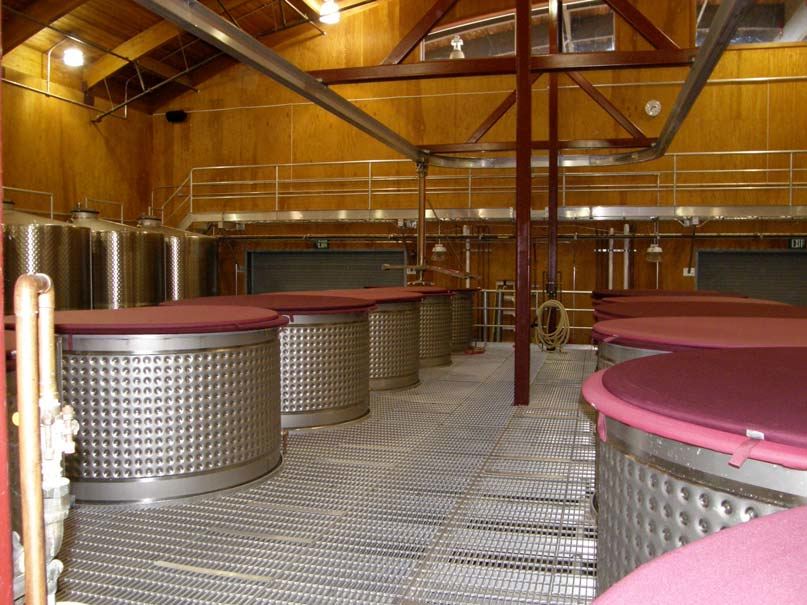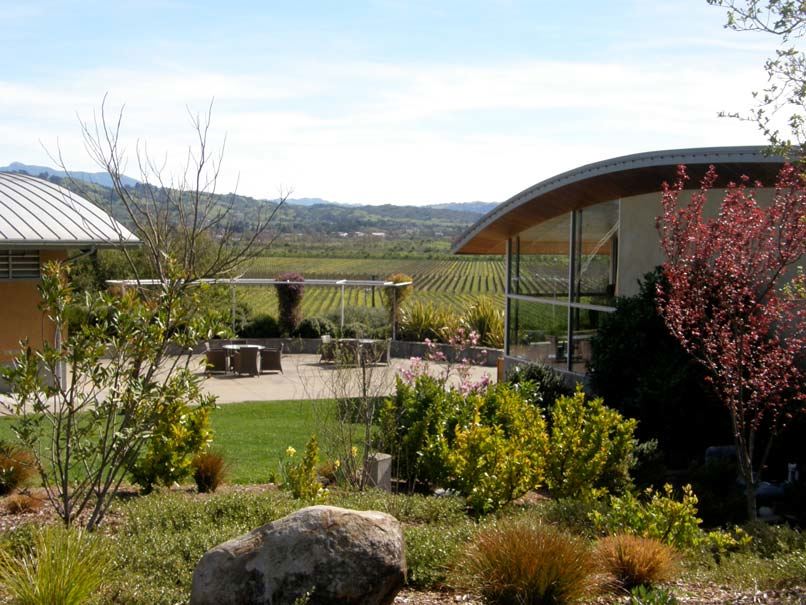 The intent at Twomey Cellars is to produce blended appellation-designated Pinot Noirs, unless Twomey owns the vineyard and the vineyard is worthy of designation. Twomey acquired the Monument Tree Vineyard in Anderson Valley in 2010 and now forms the basis of its Anderson Valley Pinot Noir, with Savoy Vineyard and Ferrington Vineyard fruit playing lesser roles. In time, the Anderson Valley Pinot Noir may become a Monument Tree single vineyard Pinot Noir. The exception is the Central Coast appellation bottling which is sourced entirely from the Bien Nacido Vineyard. Since all the fruit comes from this renowned vineyard, beginning in 2009, the Central Coast Pinot Noir is designated Bien Nacido Vineyard. The Duncans were fortunate in that Lane Tanner decided to retire and they were able to acquire her own-rooted Block N rows, some of the first Pinot Noir plantings at Bien Nacido. The Bien Nacido Vineyard Pinot Noir includes Block N and two other blocks in this prestigious vineyard. The Sonoma Coast bottling is anchored by Gap's Crown Vineyard located in the cool Petaluma Gap region of the Sonoma Coast, and the Russian River Valley Pinot Noir features primarily fruit from the estate WestPin Vineyard in the Middle Reach.
The initial Pinot Noir winemaker at Twomey Cellars was Daniel Baron, but he now concentrates on the Twomey Merlot, but still directs winemaking at the Twomey's Calistoga and Healdsburg wineries. Australian winemaker, Ben Cane, became the assistant winemaker for the Pinot Noir program at Twomey Cellars, and in 2008, assumed responsibility for the Sauvignon Blanc production as well. Cane has a B.S. in Organic Chemistry and Psychology from the University of Adelaide and a postgraduate diploma in enology from the same school. He has traveled and worked all over the world, including winemaking stints at Arcadian Wines in Santa Barbara County and Domaine Dujac in Morey-St.-Denis. Joe Davis, the owner of Arcadian Wines taught him the credo, "If we are going to make great wine, we have to drink great wine," and that is exactly what they did. Cane holds true to this credo today.
The style of Pinot Noir at Twomey Cellars is meant to be refined and food-friendly and has evolved over the last ten years. Night harvesting is followed by rigorous sorting. After a 7-day cold soak, indigenous yeast fermentations continue. Generally, 15% whole cluster fermentations are favored and the wines are raised for an average of 15 months sur lie in 35% to 50% new French oak barrels from ten different cooperages.
I recently visited Twomey Cellars in Healdsburg and tasted with David Duncan and Daniel Baron. I re-tasted the four 2009 Twomey Cellars Pinot Noirs at home over a two day period. I was struck by the improvement in the wines compared to the last few vintages, which although solid, lacked charm and interest. The 2009 wines are another story and it is evident that Baron and Cane are dialing it in. The wines also benefited from a relatively uneventful growing season in California with moderate summer temperatures. The 2009 Twomey Cellars Pinot Noirs are currently a bit tight aromatically and benefit from time in the glass. All the wines were aromatically more expressive a day after opening and sitting in the cellar re-corked. They are crisp, juicy and refreshing with plenty of verve and moderately low alcohols with no disagreeable over ripe flavors (like many California Pinot Noirs today). All the wines have moderate reddish-purple color.
Like Silver Oak Cabernet Sauvignon, the Twomey Pinot Noirs are made to be enjoyed shortly after release, but possess the structure and balance to age beautifully. I also tasted barrel samples of single vineyard lots from the promising 2010 vintage, giving me a peek at a future lineup of wines that will show even further refinement and complexity. David and Daniel are very excited about the 2010 vintage and rightfully so. There has been plenty of chatter in the wine press applauding restrained, lighter and more balanced Pinot Noirs, and the Twomey Cellars Pinot Noirs, which exemplify this style, are a clear example of why this genre of California Pinot Noir is becoming de rigeur for pinotaficionados. I, personally, applaud the trend.
Clearly, there is a serious commitment at Twomey Cellars to produce Pinot Noirs to rival their lofty and iconic neighboring wineries on Westside Road. One example is an analytical berry tasting vocabulary they have developed to communicate the status of skin ripeness between field workers and winemakers. Skin, seed and pulp ripeness are critical determinations involved in picking decisions. The field worker can assess the maturity of the skins by chewing on the skins and then relaying their status by communicating with terms that are understood by those at the winery such as "leathery" (unripe) or "shredding" (easily fall apart). Similarly, seeds are evaluated ("turning brown," for example, would indicate a degree of ripeness) and the pulp is characterized ("liquefied" would mean a certain stage of maturity).
Another example is Silver Oak and Twomey's commitment to avoiding cork taint. Corks are rigorously tested for TCA, and over the past few years, the incidence of cork taint has been reduced in the company's wines from 2% to .5%, a small, but significant amount.
Twomey Cellars Pinot Noirs and Merlot are priced at $50 and the Sauvignon Blanc at $25. The annual production at Twomey Cellars is 12,000 cases for all wines. The two tasting rooms, Twomey Calistoga and Twomey Healdsburg, are open daily. The wines are well distributed through finer retailers. Visit the website at www.twomeycellars.com for more information. Release date for the 2009 Twomey Cellars Pinot Noirs is April 30, 2011.