2008 Pisoni Pisoni a Benchmark Wine
I have had my dalliances with Pisoni Vineyard Estate Pinot Noir through the years and wrestled with the muscular nature of some vintages, always enjoying the wines, but finding it a challenge to wrap my arms around some well-endowed and chewy wines. I have tasted the wines back to the 2003 vintage and was particularly struck by the 2006 and 2007 vintages. However, none of that parlance prepared me for the 2008 vintage, a wine of such exceptional breeding and refinement that I felt compelled to devote a feature to it alone.
I have noticed through the years that certain Pinot Noirs reflect their maker or grower and the epitome of this is Gary Pisoni and Pisoni Vineyard Estate Pinot Noir. Those of you who have attended Pinot Noir events know Gary as a flamboyant, colorful and passionate voice of Pinot Noir. He is bigger than life, and his Pinots reflect that trait. With his long, curly hair, colorful Hawaiian shirts, and unbridled enthusiasm, he is one gregarious dude and a household name among Pinot circles.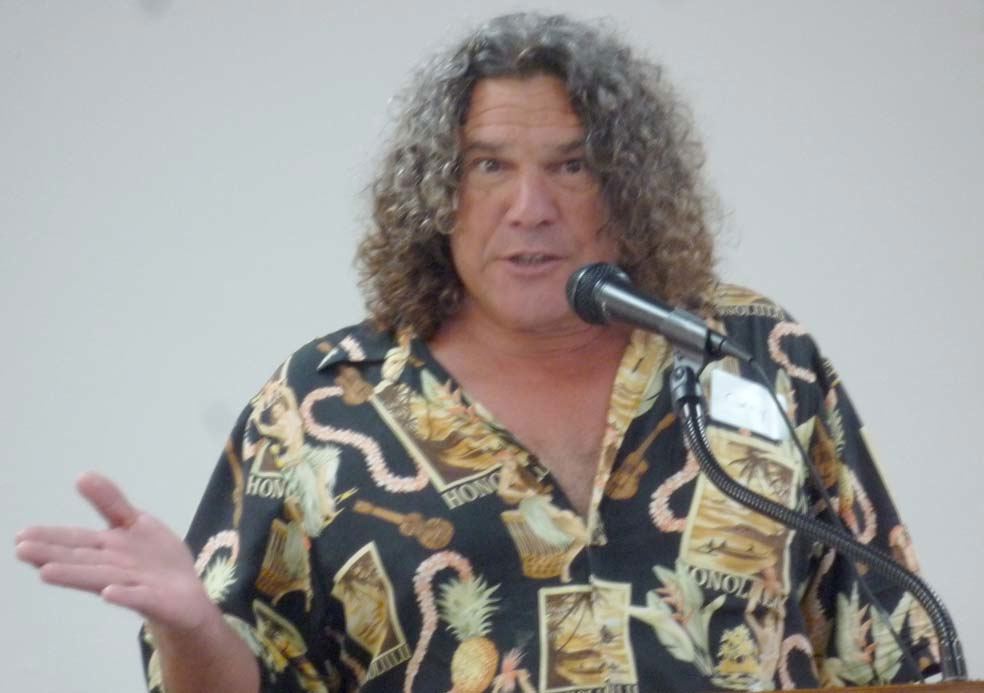 One of his sons, Jeff, who is the winemaker for Pisoni Vineyards, couldn't be more opposite. He is charming in a quiet way, enthusiastic about his craft, but more intellectually directed and displaying his father's lack of pretension.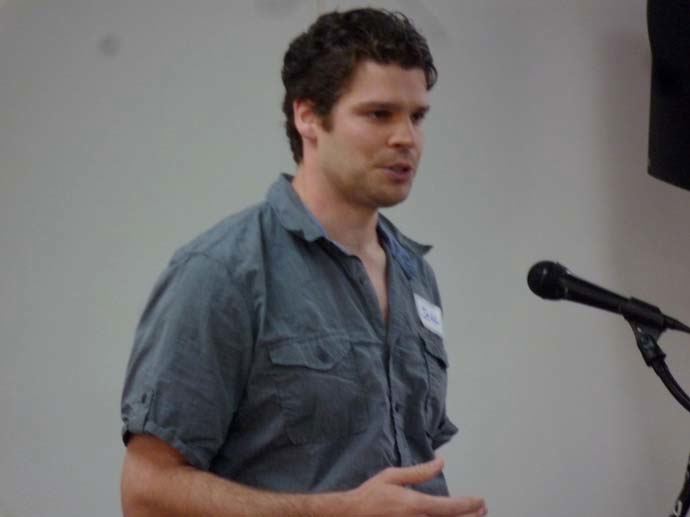 Winegrower Gary Pisoni comes from generations of farmers who tended row crops in the Salinas Valley long before he was born. When he graduated from college, he was eager to find a way into the wine business. When he told his father he wanted to plant grapevines on the family cattle ranch in the Santa Lucia Highlands, he was met with several objections. Gary countered to his father, "Have you ever been to a $250 lettuce tasting?" He father eventually relented and a legendary California vineyard was born in 1982.
Gary planted his own-rooted vines in virgin soil. The vines are rumored to be suitcase cuttings from a very famous domaine in Vosne-Romanee, a source that is carefully guarded, and now a selection known as the Pisoni selection.
Winemaker son Jeff and grape grower son Mark created the Pisoni label, releasing the first estate Pinot Noir in 1998. A second label, Lucia, debuted in 2000. Pisoni fruit quickly became highly prized in California and Pisoni Vineyard essentially put Santa Lucia Highlands on the map, becoming one of California's true "grand cru" vineyards.
Eleven artisan producers are members of the extended Pisoni family, all making Pisoni vineyard-designated Pinot Noir. A handshake with Jeff, Gary and Mark Pisoni seals the contract. The prestigious list includes Bernardus, Kosta Browne, Capiaux, Paul Lato, Peter Michael, Miura, Patz & Hall, ROAR, Siduri, Tantara and Testarossa. The Pisoni family retains 15 to 20 percent of the fruit for the Pisoni Estate wine (known by Pinot geeks as "Pisoni Pisoni").
The Pisoni Vineyard sits at 1,300 foot elevation. Gary's close friend, Gary Franscioni, who met Gary Pisoni as a baby, likens Pisoni Vineyard to Disneyland, "A fantasy land come true with its Grand Cru vineyards, magical beauty, waterfalls and mystic cave. Mickey and Indiana Jones are jealous!"
According to Jeff Pisoni, "Our 2008 Pinot Noir is one of our most aromatically complex wines of recent vintages. The nose is incredibly expressive and one is compelled to continue swirling the glass and smelling, as the wine continues to open up and evolve. The 2008 is a beautiful wine, very approachable in its youth, but one that will age gracefully for ten years or more."
For me, the 2008 Pisoni Vineyard Estate Pinot Noir is a vin de garde for the Santa Lucia Highlands, the culmination of years of devotion to the highest levels of winegrowing. Packed in a beautiful embossed wooden box, this wine is one I will treasure for years to come.
Pisoni and Lucia wines are sold through a mailing list at www.pisonivineyards.com. The Lucia wines are distributed through retail channels, but the Pisoni Estate Pinot Noir is highly allocated to a faithful customer base. You may not be able to obtain the Pisoni Estate Pinot Noir, but there are eleven other producers of Pinot Noir from this vineyard whose wines are very stellar.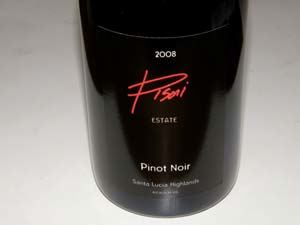 2008 Pisoni Estate Santa Lucia Highlands Pinot Noir
14.2% alc., $60. · Moderately dark reddish-purple color in the glass. Lovely aromas of dark plums, boysenberries, and sassafras with some nuanced floral and spice elements dancing in and out. Righteous juice that charms with its perfectly ripe, sappy dark fruit flavors and soft, silky mouth feel. Seamless with unbelievable persistence on the superbly intense finish. Descriptors cannot do this wine justice. One of the greatest California Pinot Noirs I have ever had the good fortune to drink.