Pinot Briefs —Newsletter 8.35
Annual Dundee Hills Passport Tour The Dundee Hills Winegrowers Association is sponsoring this annual event to be held April 16 and 17, 2011. Tasting fees are 50% off with the purchase of a passport ($15) and vineyard seminars are included. Visit www.dundeehills.org for information. A companion to this event is the Dundee Hills World Tour Pass ($100) which allows one person free standard tastings at participating wineries and savings on lodging, restaurants and Dundee Hills Winegrowers Association events. Plenty of top notch wineries are included: Alexana Winery, Archery Summit, Argyle Winery, Daedalus Cellars, DePonte Cellars, Domaine Drouhin Oregon, Domaine Serene, Dusky Goose, Erath Winery, The Eyrie Vineyards, The Four Graces, Lange Estate Winery & Vineyards, Stolleer Vineyards, Torii Mor Vineyard & Winery, White Rose Wines and Winderlea Vineyard & Winery.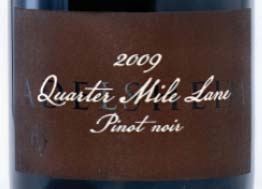 Adelsheim to Sport New Labels Adelsheim single vineyard Pinot Noirs to be released in the fall of 2011 and spring of 2012 will have new labels designed by Flint Design of Portland, the masterminds behind many of Oregon's great wine labels. President David Adelsheim said, "We came to realize that our previous labels did a good job of explaining our past, but did not address our aspirations about the kind of company we intend to become in the future." Adelsheim Vineyard estate, established in 1971, includes 11 vineyard sites in the Willamette Valley totaling 235 acres. The winery now produces 40,000 cases annually. The winery and vineyards carry the L.I.V.E. certification and many wines now carry the OCSW logo. In 2011, Adelsheim Vineyard is celebrating its 40th Anniversary. A number of special events are planned to commemorate the Anniversary including a gala on Sunday, August 13. Visit the website at www.adelsheim.com.
West Sonoma Coast Vintners Festival A reminder about the inaugural West of West Wine Festival, to be held this year from August 5 through 7. The event will be in the coastal Hamlet of Occidental, California which has become the hotbed for California Pinot Noir. How does a tasting of older wines with Burt Williams and Ted Lemon sound? Member wineries include Cobb, Flowers, Freeman, Hirsch, Martinelli and Peay. For information visit www.westsonomacoast.com. I have rented a house in Occidental, bringing some friends, and have tickets for the entire event.
Inman Family Wines Earth Day Celebration On Friday, April 21, and Saturday, April 22, 2011, Kathleen Inman is hosting tours of her vineyard and new winery, a tasting of current releases, a sit down vertical tasting of three vintages of OGV Estate on both days, and live music from Adam Lieb on Saturday. Learn about the winery's organic farming practices and the program whereby they spread compost from San Francisco restaurant scraps and brew compost teas. To secure seating at the tasting, visit www.inmanfamilywines.com.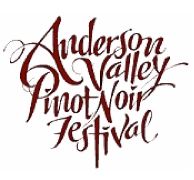 Anderson Valley Pinot Noir Festival The Anderson Valley Winegrowers Association (AVWA) will host the 14th Annual Pinot Noir Festival on May 20-22, 2011. The day-long Technical Conference and educational seminar will be held on Friday, May 20, with a focus on vine nutrition, yeasts, and whole cluster fermentations. An afternoon-only ticket for serious consumers will offer in-depth tastings and presentations from local and guest vintners. Wine author Karen MacNeil will be a featured afternoon speaker. The Technical Conference will be followed by a casual barbecue at Navarro Vineyards. The Grand Tasting will again be held at Goldeneye. Participating wineries include Balo Vineyards, Baxter Winery, Berridge Wine, Black Kite Cellars, Breggo Cellars, Brutocao Cellars, Claudia Springs Winery, Copain Wines, Couloir Wines, Drew Family Wines, Elke Vineyards, Esterlina Vineyards, Expression Wines, Foursight Wines, Fulcrum Wines, Goldeneye Winery, Greenwood Ridge Vineyards, Handley Cellars, Harmonique Wines, Harrington Wines, Husch Vineyards, Jim Ball Vineyards, Lazy Creek Vineyards, Londer Vineyards, LuLa Cellars, MacPhail Family Wines, Maple Creek Vineyards, Navarro Vineyards, Phillips Hill Estates, Philo Ridge Vineyards, Roederer Estate, Roessler Cellars, Saintsbury, Schraffenberger Cellars, Standish Wine Co., Toulouse Vineyards, Twomey Cellars, Waits-Mast, and Zina Hyde Cunningham. Winemaker dinners will be held in the Anderson Valley and on the Mendocino Coast on Saturday evening, May 21. The weekend concludes on Sunday, May 22, with open houses at Anderson Valley wineries. Tickets and information is available at www.avwines.com.
Outstanding in the Field Tickets went on sale on March 20, 2011 for Outstanding in the Field dinners scheduled between May 1 and December 4, 2011. Events are generally less than one hour drive from metro areas. The mission is to reconnect diners to the land and the origins of their food and to honor local farmers and food artisans. Outstanding in the Field is a roving culinary event, literally a restaurant without walls. Ingredients for each meal are almost all local and generally prepared by celebrated chefs. Meals are shared with farmers, culinary artisans and winemakers. Visit www.outstandinginthefield.com for the 2011 schedule and to acquire tickers. The dinners are often sold out far in advance.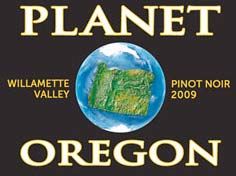 Planet Oregon This is renowned winemaker Tony Soter's new wine project. Soter's mission statement: "Our purpose is to produce persuasively good Oregon Pinot for people uninterested in pomp, pretense or posturing. A populist product that is pure and positively progressive. Only Oregon Pinot Noir. Passionately produced but practically packaged. The perennial taste of Planet Oregon at a palatable price." Soter is working with the Oregon Certified Sustainable Wine (OCSW) program to bring attention to sustainable growing practices in Oregon. The first release of Planet Oregon Willamette Valley Pinot Noir is from the 2009 vintage. It is a fruit-forward, easy drinking wine with no pretensions. The wine is available at www.northwest-wine.com for $19.95. A dollar from the sale of each bottle supports the work of the Oregon Environmental Council.
The Chardonnay Symposium SMVWINES presents The Chardonnay Symposium, the only event of its kind in the United States focusing on Chardonnay. Friday, July 22, leads off with a tour of Sierra Madre Vineyard and in-depth presentation of its eight different clones of Chardonnay. That evening, Sierra Madre Vineyards celebrates its 40th Anniversary with a Gourmet Barbecue prepared by Chef Rick paired with Sierra Madre's Chardonnays. Saturday, July 23, begins with two educational panels at Bien Nacido Vineyard and Tantara Winery featuring Karen MacNeil, author of The Wine Bible, and Steve Heimoff, wine critic for Wine Enthusiast, together with a winemaker panel exploring "The State of the Golden Grape." All-day guests are invited to a luncheon at Au Bon Climat Winery. The afternoon Grand Chardonnay Tasting features 50 wineries from Washington, Oregon, Sonoma and the Central Coast at Byron Vineyard and Winery. For more information, including a detailed event schedule, visit www.thechardonnaysymposium.com.
Monterey Wine Country's Annual Summer Festival The Monterey County Vintners & Growers Association (MCVGA) is sponsoring the 19th Annual Winemakers' Celebration on August 13, 2011, at The Barnyard Shopping Village in Carmel. MCVGA represents over 80 vintners and growers in Monterey, California. Nine AVAs make up Monterey County including Monterey, Santa Lucia Highlands, Arroyo Seco, San Lucas, Hames Valley, Chalone, Carmel Valley, San Antonio Valley and San Bernabe, comprising 200 vineyards. Forty-two varietals are produced from this single winegrowing region. The event will feature wineries, culinary treats, jazz music, winemaking displays, and a Silent Auction. For additional information, visit www.montereywines.org.
NW Wine Company to Relocate in Dundee NW Wine Company, was founded in 2003 by a partnership consisting of John Niemeyer and Jeff Meader of Oregon Wine Services, Laurent Montalieu and Danielle Andrus Montalieu. The winery has grown from 19,000 cases to as much as 120,000 cases during the past eight years. The move will allow NW Wine Company to expand and have both a highly specialized 45,00 square foot winery, an estate vineyard and an on site tasting room. The new location is on 35 acres in the southern end of Dundee at the junction of Highway 99W and Niederberger Road. The NW Wine Company partners also own Hyland Estates, one of the oldest vineyard sites in the McMinnville AVA. Purchased in 2007, Hyland consists of over 260 acres with plantings originating in 1971. NW Wine Company will premier their label, Hyland Estates, to coincide with the opening of their new tasting room. The Montalieus now lease and manage vineyards in all six of the Willamette Valley AVAs. A breaking ground ceremony will be held Friday, April 8, at 11:00 AM.
San Franciso BayList 2011 Winery Popularity Winners: McGrail Vineyards and Winery (Livermore), Scharffenberger Cellars (Mendocino), Frank Family Vineyards (Napa), Stage Left Cellars (San Francisco) and Alexander Valley Vineyards (Sonoma).
Vineyard & Winery Management Magazine 2011 Grand Harvest Awards Celebrating its 21st year, the Grand Harvest Awards competition is unique in that the entries are presented to the judges according to regional classification. This year's results are posted at www.vwm-online.com/gha. A total of 1,346 entries, primarily from the United States and a total of 145 Gold Medals were warded. The tasting judges are a distinguished group of professions in the wine and food industry. The Pinot Noir Gold Medals: Anderson Valley - 2007 Handley Cellars ($30), Arroyo Seco - 2009 Ventana Ventana Vineyards ($29) and 2008 Scott Family Estate ($39), Mendocino - 2008 Handley Cellars ($25), Russian River Valley - 2009 Graton Ridge Cellars Estate ($50), Santa Cruz Mountains - 2007 Kings Mountain Vineyards ($39), Sonoma Coast - 2008 Nicholson Ranch Wines ($35), and Sta. Rita Hills - 2008 Alma Rosa Winery & Vineyards ($32).
Barrique Owner Jim Howell has operated a unique wine bar in Jackson Square in San Francisco for over a year that features 18 California wines available straight out of barrel along with a substantial bottled wine list. Prices of the barreled wines are lower than by-the-glass wines (typically $7-$14 a glass from barrel). The barrels are labeled by grape variety and origin, and not producer to remove any preconceived notions associated with labels. The wines are often sourced from very small producers. Will we eventually be able to have our own barrel of wine at home? Visit www.facebook.com/BarriqueSF.
Wine Faults. Feel intimidated when others claim a wine is corked or horsey and the wine smells perfectly fine to you? When you open a wine and it tastes "weird," you have no idea why? Eliminate your insecurity and educate your mind and palate. Buy a copy of Wine Faults Causes, Effects, Cures written by John Hudelson. Both microbial and process-caused wine faults are reviewed in detail in a writing style that the average consumer can understand. Available from The Wine Appreciation Guild at www.wineappreciation.com. To learn to identify wine fault aromas, acquire the Le Nez Du Vin Faults Kit which contains small vials of liquids that emit aromas of the common wine faults such as cork taint, oxidation, and over-sulphiting. Available at www.WineAromas.com.
Map of California's AVAs The Wine Institute has created a map of California's diverse winegrowing regions and includes a listing of all AVAs. The map is part of the Wine Institute's Discovery California Wines promotion. It is free and can be downloaded from www.discovercaliforniawine.com/learn/map.
Bill Hambrecht Opens VML Winery Wealthy investment banker Bill Hambrecht has split from C. Donatiello who is relocating, and Hambrecht has joined with winemaker and viticulturist Virginia Marie Lambrix ("VML"), Phil Hurst, Paul Dolan and son Heath Dolan, owners of Truett Hurst Winery in Healdsburg, to launch VML Winery. The new winery will open in existing facilities previously occupied by C. Donatiello Winery on Westside Road. The new winery will focus on wines in a price range ($14 to $30) directed at the millennial generation. Plans are to produce 100,000 cases by 2012.
Santa Maria Valley AVA Expanded 19,000 acres have been added to the Santa Maria Valley AVA. The new areas are primarily south of the original AVA that have been planted with vines since the AVA was approved in 1981 and include Solomon Hills Vineyard.
Wine & Spirits Magazine Restaurant Wine Popularity The magazine's annual poll reportedly found, "Pinot's surge in popularity may have reached a plateau." Similarly weighted wines from other regions such as the Loire Valley have picked up interest and may be cutting into Pinot Noir's popularity at restaurants in the United States. The most popular Pinot Noirs in restaurants: 1. Merry Edwards, 2. La Crema, 3. Emeritus, 4. Laetitia, 5. Au Bon Climat, 6. Belle Glos, 7. Argyle, 8. Elk Cover, 9. Domaine Drouhin, and 10. Littorai.
Santa Barbara County Vintner's Festival The Santa Barbara County Vintner's Association is holding its annual Vintner's Festival at River Park in Lompoc on Saturday, April 16, 2011, from 1-4 PM. Wines from over 110 members of the Association will be offered along with wine country foods, live music, and a silent auction. Wineries will be hosting events throughout the region starting on Friday, April 15. For information and tickets, visit www.sbcountywines.com.