Sinor-LaVallee Wines: California Dreamin'
The Sinor-LaVallee wines are a world apart from those of Kutch which were reviewed in the previous article. Although owner Mike Sinor uses the Burgundy model of finding specific rows of vineyards with world class terroir, and contracting for those rows to make site-specific wines, and, like Kutch, has traveled to France and studied the vineyards and wineries of Burgundy, Mike's Sinor-LaVallee wines are California in style through and through. As Mike notes, "In the cellar we like to take chances and occasionally push the envelope, which is the only way we know how to produce memorable wines." The Pinot Noirs are macho, with robust, concentrated, and succulent flavors, moderately high alcohols, yet are engaging, evocative, and friendly in the mouth.
Sinor-Lavallee was founded in 1997 by Mike Sinor and Cheri LaVallee Sinor in 1997. They first met as students at Cal Poly San Luis Obispo in 1993, and were married in Beaune, in the heart of Burgundy in 1996. The Sinor-LaVallee labels feature the thumbprints of family members. On the front label, Mike's is on the right and Cheri's is on the left. The fingerprints of children Tomas and Esmée are on the back label.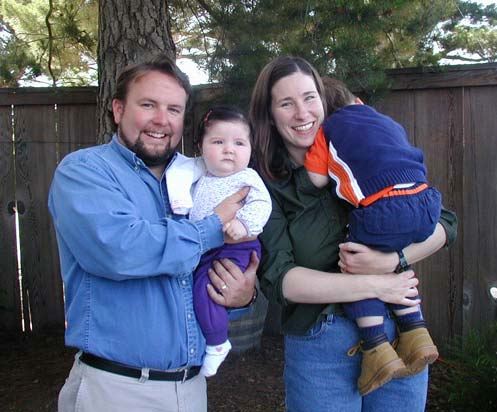 Mike began his wine career while searching for a way to pay for college in 1991. He worked at Corbett Canyon Vineyards, located near to Cal Poly, and soon added several Edna Valley wineries to his employment resume. You probably remember those infamous Corbett Canyon commercials of the past featuring the echo, "Canyon, canyon, canyon." Corbett Canyon, founded in 1978, was one of the first wineries in the Edna Valley, but has changed ownership several times through the years. Today, it is owned by Rob Rossi, and is a custom crush facility (SLO Winemaker's Studio) where Sinor produces his Sinor-LaVallee wines.
During the 1993 vintage, Mike took a leave from school to work full-time at Saucelito Canyon Winery. After graduating from Cal Poly in 1994, he joined Byron Vineyard and Winery and quickly became winemaker Ken Brown's assistant. Mike left Byron after the 2000 harvest to assume the role of winemaker at Domaine Alfred Winery in San Luis Obispo. At Domaine Alfred he also supervised the biodynamic farming of 130 acres of vineyards. After producing five vintages of highly rated Pinot Noir and Chardonnay at Domaine Alfred, he departed to concentrate full time on his two projects: Sinor-LaVallee (Pinot Noir and Syrah) and Ancient Peaks (wines from Margarita Vineyard near Paso Robles and Corbett Vineyard in Edna Valley including Sauvignon Blanc, Cabernet Sauvignon, Malbec, Merlot, Petit Verdot and Zinfandel).
Mike is one of the founding board members of the World of Pinot Noir held each year in Shell Beach, California. He is ever present at this prestigious event, but not always easily recognizable, sometimes sporting long hair and a beard, and other times close shaven with short hair. You never know what you will see at harvest, as Mike takes on a different persona each year and has been known to even sport a mohawk haircut.
Four Pinot Noirs are now released under the Sinor-LaVallee label: a San Luis Obispo Central Coast blend, vineyard designates from Talley-Rincon and Aubaine vineyards, and a special Anniversary Cuvée. A small amount of Syrah from Luna Matta Vineyard is also produced. The wines are sold online through the winery's store, through a mailing list at www.sinorlavallee.com, and limited retail distribution. Total production is about 500 cases. There is something for everyone in this lineup from the forward drinking San Luis Obispo bottling to the complex and haunting Anniversary Cuvée with years of life ahead. Prices are sensible.