Recent Chardonnays to Recommend
Good California Chardonnay is ubiquitous, and great California Chardonnay is out there if you know where to look for it. Chardonnay is California's most widely planted grape (90,000 acres) and is the most popular wine varietal among American consumers. Chardonnay thrives in eight California appellations known for Pinot Noir (Sta. Rita Hills, Santa Maria Valley, Santa Lucia Highlands, Santa Cruz Mountains, Carneros, Russian River Valley, Sonoma Coast, and Anderson Valley), with stunning examples showing up from lesser-known regions as well such as the Mendocino Ridge AVA. My personal taste veers toward barrel-fermented Chardonnay, but with appropriate foods, I can easily be satisfied with a stainless steel-fermented style.
Chardonnays from cooler regions of California tend to have more restraint and mineral-infused acidity. Those from warmer regions such as the Russian River Valley veer toward richer, more tropical-fruited offerings.
The following wines have all been sampled within the last two months.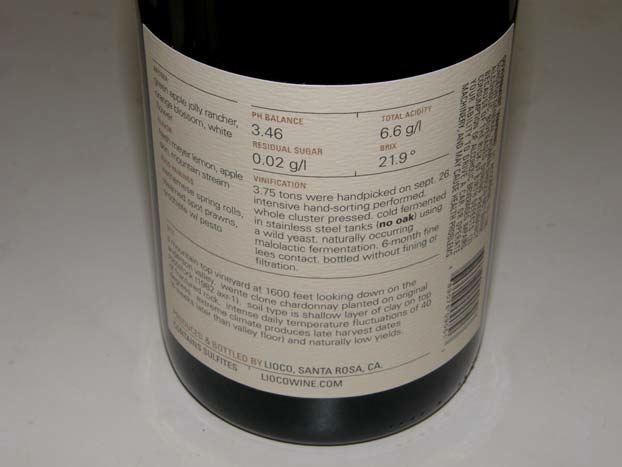 2008 Lucia Santa Lucia Highlands Chardonnay
14.1% alc., $35. From three small blocks at Pisoni Vineyards. Few connoisseurs are aware of the tiny parcels of Chardonnay on the property. Originally planted in 19082, these old Chardonnay vines prosper in the cool climate. · Medium straw color in the glass. Aromas of ripe pears, pineapple and honeyed biscuit. Delicious baked pear, apple pie and toasted brioche flavors with a citrus high note in the background. Smooth and silky with some persistence on the finish. A warmer climate style not particularly high in acid or minerality but thoroughly delightful.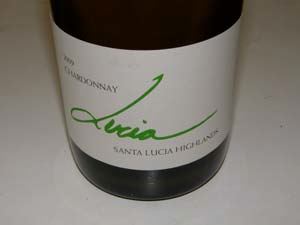 2009 Lucia Santa Lucia Highlands Chardonnay
14.1% alc., 435 cases, $40. Produced from three small blacks at Pisoni Vineyard planted in 1982 using a prestigious Montrachet selection from a famous producer in Burgundy. Unfiltered. · Light golden straw color and clear in the glass. Nicely perfumed with aromas of pears, papaya, banana and brioche. Delicious flavors of pears, creme brulee, white peaches and light caramels. Soft and slight creamy with no hard edges and commendable balance. Fruit is emphasized over acidity. Will have many fans. Very good.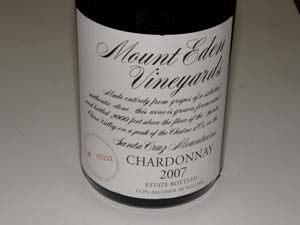 2007 Mount Eden Vineyards Santa Cruz Mountains Chardonnay
13.8% alc., 1,375 cases, $42. · Moderate straw color in the glass. Aromas of fresh-picked apples and toasty oak. Flavorful, mildly creamy and smooth with impeccable balance and breeding. Delicious flavors of baked apples, pears, citrus, honey and vanilla caramel. Restrained and nuanced, becoming more layered and interesting with time in the glass. A California classic that will age for years.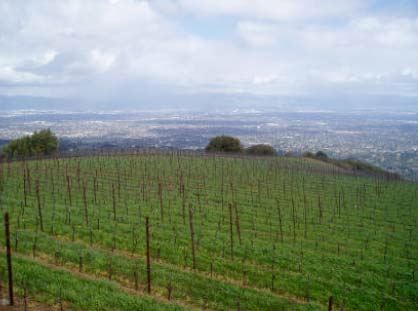 Mount Eden Vineyards