Pinot Briefs —Newsletter 8.37
Decanter magazine and S.F. Chronicle to list Alcohol Levels Finally, some widely read wine publications have recognized the importance of listing alcohol percentages of wines in wine reviews. I began doing this in 2005 in the PinotFile, and I believe I was the first to do so in any wine rating publication. Decanter reported that it made the decision in response to requests from readers, and admitted, "It's not just a question of the alcohol's impact on the taste of the wine. There are also health issues at stake, drunk-driving limits to consider, and the simple issue of intoxication."
Multiple Wineries Change Ownership Boisset Family Estates has added Buena Vista Carneros to its growing collection of wineries. Boisset already owns DeLoach Vineyards (Russian River Valley), Lyeth Estate (Alexander Valley), and Raymond Vineyards (Napa Valley). • The Vincraft Group, a Sonoma-based wine company, bought Gary Farrell Winery from Ascentia Wine Estates. In 2009, Vincraft made its first investment with the acquisition of Kosta Browne Winery. • Bill Foley continued to add to his winery portfolio with the purchase of Te Kairanga Wines, a 70,000 case winery in Martinborough, New Zealand. Foley Family Wines was established in 1996 with the acquisition of Lincourt Vineyards in the Santa Ynez Valley. Foley Family Wines produces nearly a million cases of wine annually. • Sonoma-Loeb was sold to Chappellet Vineyards.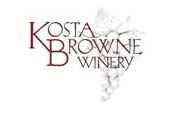 Kosta Browne to Build Winery in Downtown Sebastopol A new modern winery is to be built in The Barlow, located in the center of downtown Sebastopol. The opening of the new facility will mark Kosta Browne as the first bonded winery within the city limits. Grand opening is slated for fall 2012. The former Barlow Apple Factory is being reinvented to feature both production and retail for artisan wine, food and art producers. In addition, Sebastopol Farmers Market will be relocated to the site. Kosta Browne will more than double its space, from 18,000 square feet now to 45,000 square feet. The plan was to build big so they would never have to move again. The new winery will be in a much more public spot, but there is no plan to open a tasting room and Kosta Browne will continue to be open for visits by members of the mailing list by appointment.
Changes at San Francisco's Press Club The management of the urban tasting room, Press Club, has moved in a new direction and the founding wineries (Chateau Montelena, Hanna, Landmark, Fritz and Lost Canyon, Miner Family, Mount Eden, Pahlmeyer, and Saintsbury) will no longer have tasting bars at the Press Club. The venue will host visiting vintners who will rotate monthly to feature their wines.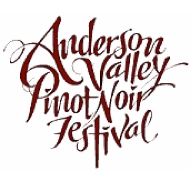 Anderson Valley Pinot Noir Festival The 14th Annual Festival will be held May 20-22, 2011, in Anderson Valley, California. Friday morning's Technical Session will be followed in the afternoon with a Consumer Session that includes a Panel Discussion of Ferrington Vineyard, a tasting hosted by Karen MacNeil and a "Drink Pink" focus tasting. The Grand Tasting will be at Goldeneye Winery on Saturday from 11:00 to 3:00. Local Anderson Valley Open Houses will be held all day Sunday. Visit www.avwines.com for information and tickets.
Marin County Wine Celebration The 7th Annual Marin County Wine Celebration will be held Saturday, June 11, 2011, at the historic Escalle Winery in Larkspur. The event benefits the Marin Agricultural Land Trust. Tickets are $55 and include valet parking and a wine glass. Featured wineries include Couloir Wines, DeLoach Vineyards, Dutton-Goldfield Winery, Pey-Marin Vineyards, Vision Cellars, Willowbrook Cellars, Kendric Vineyards and Sean Thackrey. A selection of locally produced foods including cheeses will be offered. Visit www.malt.org to obtain tickets.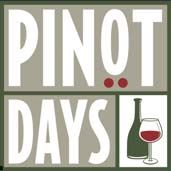 Pinot Days San Francisco The 7th Annual Pinot Days San Francisco will be held June 18, 2011. The Grand Festival at Fort Mason will feature over 200 producers of Pinot Noir from California and Oregon. This year's Producer Spotlight tasting will feature Williams Selyem. Other seminars and tasting are planned as well. Visit www.pinotdays.com for information including a list of participating wineries, and to obtain tickets.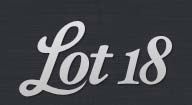 Flash Wine Sale Sites the Rage Flash wine sites on the web offering discounted wines have become big business over the past two years. The sites offer consumers small amounts of wine at discount. The offers typically last only a day encouraging buyers to rush to the opportunity for a significant discount (25%-50%). According to www.businessinsider.com, one of the most successful flash wine sale sites, Lot 18, which sells premium wines, is generating 7-figure sales every month. Launched only a little over six months ago, Lot 18 now has more than 220,000 registered users, 44 employees and 35 open positions. According to the New York Times, flash sales allow wineries to unload large amounts of wine in a very short time. The sites either sell the wine and let the winery do the order fulfillment and shipping, or the site buys the wines and fulfills the orders themselves. Other sites include: Wine.Woot, WineShopper, The Wine Spies, Cinderella Wine, Wines Til Sold Out. For more information, visit the Wines & Vines website: www.winesandvines.com/template.cfm?section=features&content=87153&ftitle=How %20Wineries%20View%20Flash%20Sales.
Dispute Over Oregon Winery Restaurants House Bill 3280 recently passed that allows wineries in Oregon that produce 150,000 gallons of wine a year the right to operate an on-premises restaurant. There are a number of activists opposed to this bill as well as smaller wineries which would not be granted the opportunity to have a restaurant.
Melissa Stackhouse New Winemaker at J Vineyards & Winery Winemaker George Bursick has left J to concentrate on Bursick Wine Consulting and has been replaced by another veteran winemaker, Melissa Stackhouse, formerly the Pinot Noir Winemaster for Jackson Family Wines. Stackhouse is a graduate of University of California at Davis and was the winemaker at La Crema from 2003 to 2010. She plans to build on the new estate-driven varietal wine program started at J in 2006.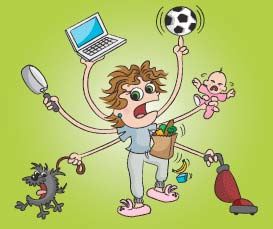 Mothers Turning to Wine An interesting report in The Washington Post (April 27, 2011) indicated there is an upswing in wine drinking among mothers. Marile Borden, who runs the website, Moms Who Need Wine (www.momswhoneedwine.com), has 390,000 fans on Facebook. Producers have caught onto the trend as well, with California's Clos LaChance producing a MommyJuice Chardonnay and red blend (www.mommyjuicewines.com), and the Mommy's Time Out brand (www.mommystimeoutwine.com), offering a line of Italian wines imported by Selective Wine Estates and include a Pinot Grigio and a red wine. Both company's wines are priced at $9.99. The idea behind the trend is the desirability of having a glass of wine at the end of the day to relax and unwind away from the children who are either preoccupied with television or in bed.
First iPad Wine Magazine The first wine magazine designed specifically for the iPad, By the Grape, has debuted. It costs $3.99 and can be downloaded now at the iTunes App Store. Derrick Neleman, founder of www.bythegrape.com, is the publisher of the new magazine offering ad-free content. Currently, the magazine contains a documentary on Jancis Robinson along with other embedded video, photos and links.
BottleHood Recycles Wine Bottles Wine, beer, liquor and soda bottles from restaurants, bars and events are recycled into tumblers, juice glasses, vases, pendant beads and light fixtures. Based in San Diego, California and Boulder, Colorado, the eco-friendly items are available at local retailers and may be bought online at www.store.bottlehood.com.
Hanzell Vineyards Partners with Premier Wine Country Culinary Camp Hanzell is partnering with Sonoma's Ramekins Culinary School & Inn for a Culinary Camp on June 27-July 1, 2011 and October 17-21, 2011. These intensive 4-day Camps, limited to 10 students, include instruction on advanced culinary techniques featuring locally sourced ingredients. Guest chefs will participate and trips to local wineries and sustainable farms will be included. A private dinner at The French Laundry and a special tour of Opus One are included. For details, visit www.ramekins.com.