Arcadian: A Classic Sense of Pinot Noir
If you like your Pinot Noir elegant, balanced, relatively low in alcohol, well-aged upon release, and cellar worthy, read on. If you prefer "bimbo" Pinot Noir with high scores and sweet fruit flavors, Arcadian wines are not for you.
Winegrower, winemaker and proprietor of Arcadian Winery, Joe Davis, is somewhat of an iconoclast among today's popular and high-scoring California producers of Pinot Noir. Stylistically, he has always been steadfast in his vision of what Pinot Noir should be, and his target consumers are connoisseurs of Pinot Noir, often Burgundy drinkers, who prefer the classic style of Pinot Noir with consummate age ability. Writer Dennis Schaefer said, "Almost every winemaker who makes Pinot Noir professes to follow the Burgundian model. And, more or less that's true. But with some winemakers, the 'less' part is apparent, and plenty of shortcuts may be employed. With winemaker Joe Davis, everything is always 'more' Burgundian."
Davis sums up his philosophy as follows. "The tendency to harvest very ripe and sometimes over ripe grapes to produce a highly extracted wine with deep color and intensity and yes, high alcohol, has become the norm and has met with both critical and consumer success. While I applaud my colleagues for their successes, I do not subscribe to their theories that this is the best way to make Pinot Noir here in California. Rather, I am looking for much more elegance and balance. I chose to harvest with much more modest sugar levels and much higher natural acidity. The belief that my wines will continue to evolve in the bottle for years to come and this continued evolution will ultimately produce a much more interesting wine is what drives my philosophy of winegrowing."
Joe carefully manages all of his vineyard sources, doing the tough work before the grapes even arrive in the winery. He is fanatical about meticulous sorting of his incoming grapes. He prefers lower alcohols, bright acidity, well-honed tannins and avoids any funny business in the winery such as watering back or acid and enzyme additions. Joe's time spent in Burgundy at Domaine Dujac has led him to become a firm proponent of whole cluster fermentations, believing that stems offer a distinctive character and complexity to Pinot Noir without detracting from its site-specific origins. Typically, Joe uses 50%-75% whole cluster. He performs pigeage (foot treading) 3 to 5 times a day to gently extract color, tannins and richness. Pigeage introduces oxygen to the yeast, helps keep the shearing of stems and crushing of seeds to a minimum, and maintains the vintners sensory relationship with the wine. The wines finish fermentation in barrel, are aged for up to 22 months, bottled unfiltered, and then further aged for another 14 to 18 months before release. His current releases are from the 2005 and 2006 vintages. What other winery in California is offering the 2005 vintage of Pinot Noir as a current release?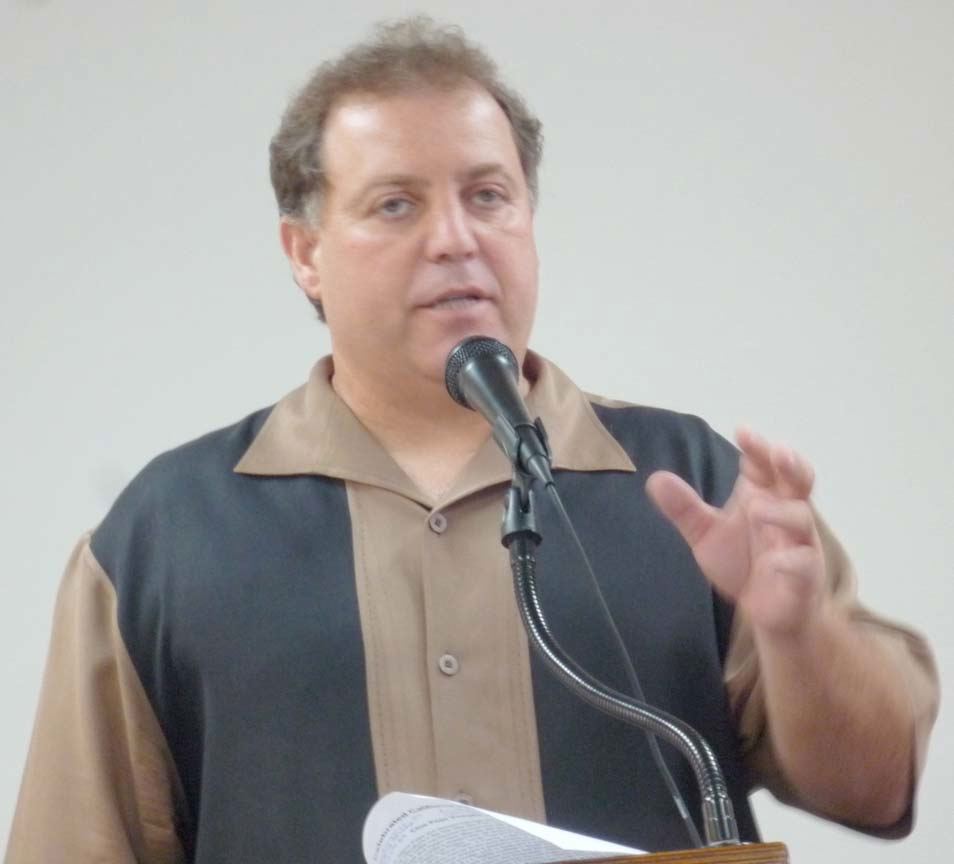 When you look at Joe, its no surprise that after growing up in Monterey, California, he attended the University of Washington on a football scholarship where he studied chemistry. Unfortunately, knee injuries prevented him from a successful athletic career. Fortuitously, he happened to get a job in a wine shop in Seattle during his undergraduate years. He remembers drinking a number of different wines such as Acacia Pinot Noir and Cabernet Sauvignon from Jordan and Robert Mondavi, but began to gravitate to Pinot Noir. It was one wine in particular that proved to be epiphanic. In 1982, an appreciative customer brought Joe a bottle of 1978 Domaine Dujac Clos de la Roche. He opened the bottle with the customer after the store closed and described it as a "levitating" experience, and a wine that he has been chasing his whole career.
Joe enrolled in medical school, but to the dismay of his family, dropped out to pursue graduate studies in enology at University of California Davis. After graduation in 1984, he became the Assistant Winemaker at Morgan Winery in Salinas under owner and winemaker Daniel Morgan Lee and the following year became the Winemaker. His winemaking skills matured over the next ten years at Morgan where he crafted Chardonnay and developed a Pinot Noir production plan for the winery, crafting Morgan Pinot Noirs with uncommon longevity and critical praise. After his time at Morgan, Joe traveled to Burgundy and worked at Domaine Dujac. It was here that he learned to carefully manage vineyards. Upon his return in 1996, he founded Arcadian Winery, releasing his first vintage of Chardonnay to impressive reviews. The winery is now located in Lompoc.
The name Arcadian is a reference to Dionysys, the God of wine and divine intoxication, who lived in Arcadia around 5,000 B.C.. Greek mythology stipulates that he planted the first grapevines and made the first wine. An Arcadian is one who hails from this place and is often referred to as one who lives a simple, peaceful and pastoral life.
Arcadian owns no vineyards, but sources grapes from prestigious vineyards in the Santa Rita Hills, Santa Maria Valley and Santa Lucia Highlands that he has worked with in multiple vintages. He was the first to produce a vineyard-designate Pinot Noir from Pisoni Vineyard (Joe with Gary Pisoni below)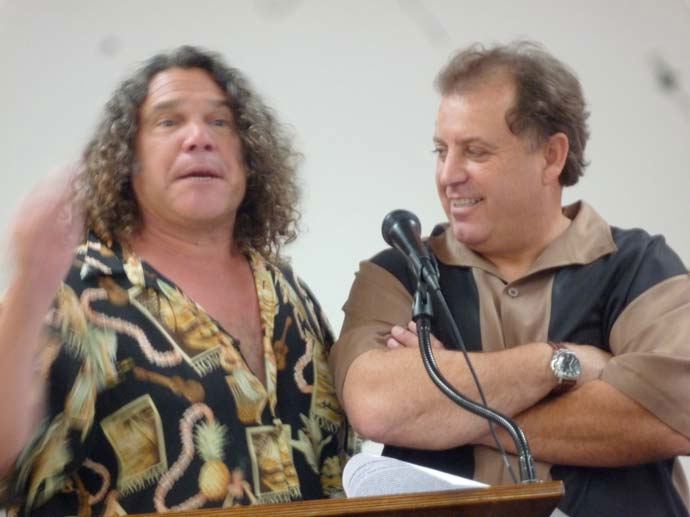 Production is about 8,000 cases annually of Chardonnay, Pinot Noir and Syrah. The wines are sold through a mailing list, on the website at www.arcadianwinery.com, and through limited retail distribution. The wines are not inexpensive, but they have already been well-aged. A Sleepy Hollow Vineyard Santa Lucia Highlands Chardonnay, and several Syrahs are also available. Tours and extensive tastings are available by appointment (805-688-8799) at the winery or in Solvang (see website for addresses).
I recently sampled most of the 2005 vintage Arcadian Pinot Noirs. Davis considers 2005 to be one of the greatest vintages on the Central Coast. 2005 was a rainy growing season, with as much as 39 inches falling on the vineyards in the Central Coast. The overall result was that fruit was harvested with much better balance and higher natural acidity with excellent juice to skin ratios. Many Central Coast vineyards enjoyed large harvests as well because of the better overall set.
The 2005 Arcadian wines are extremely well-crafted and well-mannered and have benefited from the additional time in bottle. The oak is well integrated, the tannins have mellowed, and the textures are smooth and comforting. That said, I would still decant all but the Jill's Cuvée before drinking as I found these wines at their best a day or two after opening. This is a very charming lineup of wines that you can savor for at least another ten years. I did not taste the 2005 Santa Rita Hills Pinot Noir, 2005 Gold Coast Pinot Noir, 2005 Clos Pepe Vineyard Pinot Noir, 2005 Santa Lucia Highlands Pinot Noir or the 2005 Francesca Pinot Noir, all of which are still available from the winery.