Pinot Briefs —Newsletter 8.41
Cobb Family Wines Closing Mailing List Soon Due to the large number of signups in the past few years and the response to recent releases by customers, the press and sommeliers around the country, Ross Cobb has decided to close the list soon and begin a Waiting List for new requests for wines. Cobb wines are made in small quantities and Ross wants to ensure that current Mailing List members have access to their full allocations. In other words, the goal is to guarantee that Cobb Family Wines will be able to continue to support those who have loyally supported them. The website is www.cobbwines.com.
Oregon Wine History Archive Linfield College in McMinnville, Oregon, recently established an archive that will house irreplaceable historical documents and memorabilia from early winegrowers in the Willamette Valley. Primary source documents will include growers' exploratory notes about winemaking, early promotional materials, land-use maps, meeting notes, and newsletters and articles from national and international press. Winegrowers represented in the collection include David Adelsheim of Adelsheim Vineyard, Dick Erath of Erath Winery, Diana and David Lett of Eyrie Vineyards, Dick and Nancy Ponzi of Ponzi Vineyards, Myron Redford of Amity Vineyards, and Susan and Bill Sokol Blosser of Sokol Blosser Winery. Linfield has secured a $1 million endowment to establish the Linfield Center for the Northwest (www.linfield.edu.com), which sponsors, in part, research and educational outreach connected to the Oregon wine industry. Linfield faculty and students have collected oral histories and digitized historical documents. A documentary about the history of the International Pinot Noir Celebration held each year on the Linfield campus is being produced as well. For more information about the Archive, contact Linfield Library Director Susan Barnes Whyte at 503-883-2517 or swhyte@linfield.edu. Below: Yamhill County winegrowers 1983 (courtesy of Oregon Wine History Archive).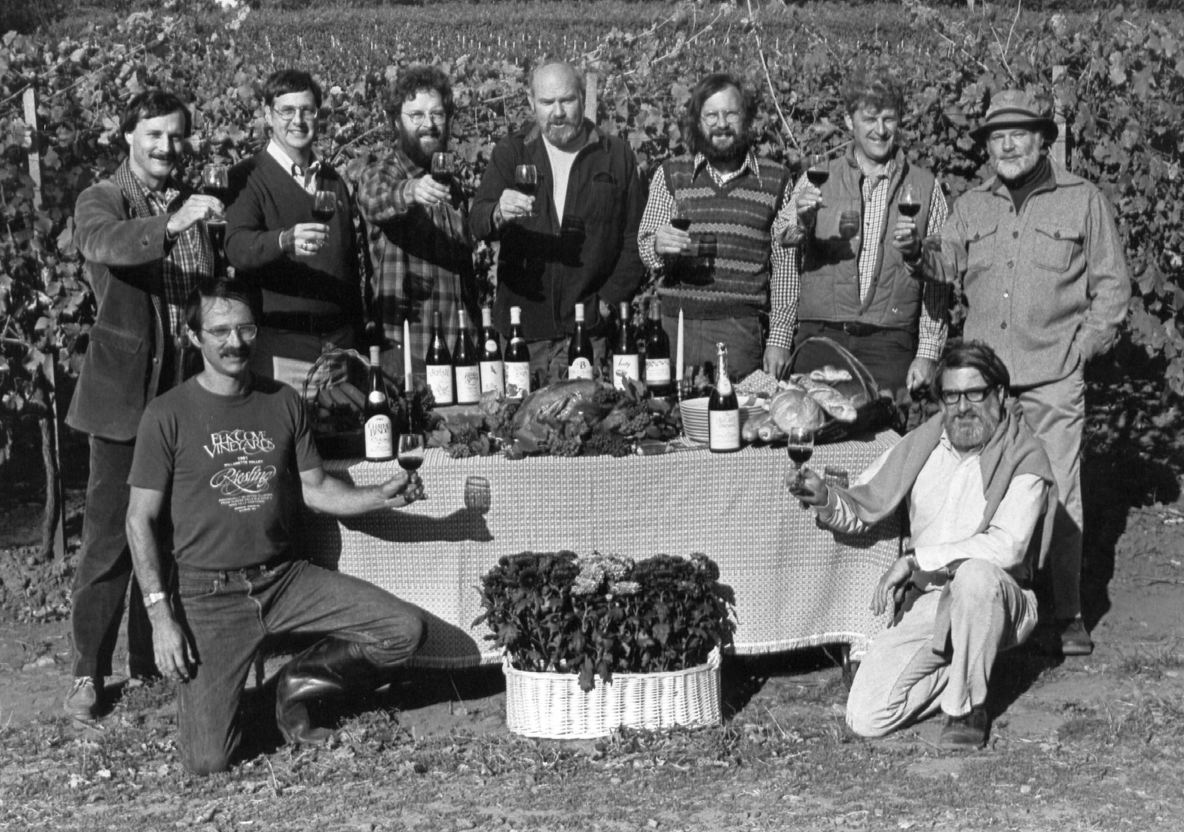 Dry Creek Kitchen Sonoma County Wine Pioneer Series One Sunday a month an interactive seminar, wine tasting and 3-course dinner will be presented at Dry Creek Kitchen in Healdsburg. Cost is $65 per person (not including tax and gratuity) and seminar wines may be purchased to accompany dinner at retail price. The schedule includes: Sonoma County Viognier (August 7), Old Vine Zinfandel (September 11), Comparison of Pinot Noir from Three Regions (October 16), and Sonoma County Syrah (November 6). For information, visit www.CharliePalmer.com.
Fine The American Wine Magazine Fine is a fairly new publication dedicated to the world's greatest wines, wine personalities, tasting notes, gourmet food and the luxurious lifestyle. The magazine had over 8 million readers in 6 languages in 2010. The editors-in-chief and founders are Pekka Nuikki and Juha Lihtonen. Clients of Acker Merrall & Condit receive the magazine free by email. Visit www.fine-magazines.com for more information. Both paper and digital version subscriptions are available.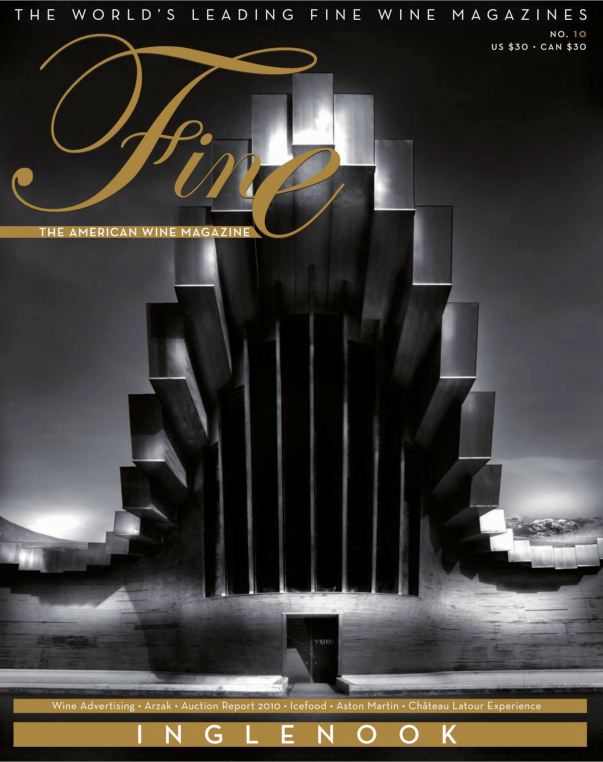 MacPhail Family Wines Joins The Hess Collection Winemaker James MacPhail is joining The Hess Collection by bringing along MacPhail Family Wines while continuing his work as the founding winemaker for Sequana Vineyards. The Hess Collection will acquire the MacPhail Family Wines brand as well as existing inventory. MacPhail Family Wines was founded in 2002 as a Pinot Noir specialist, sourcing grapes from Sonoma County and Anderson Valley. Sequana Vineyards, which debuted in 2007, focuses on cool climate growing regions, primarily Green Valley of Russian River Valley and the Santa Lucia Highlands. MacPhail's output is 4,000 cases annually, priced at $40 to $60, while Sequana produces 11,000 cases each year, priced at $32 to $50.
2011 Sonoma Wine Country Weekend On Labor Day Weekend, September 2-4, 2011, the 4th Annual Sonoma Wine Country Weekend will be held. The event features intimate winery lunches and dinner parties, Taste of Sonoma at MacMurray Ranch, and the Sonoma Valley Harvest Auction at Cline Cellars. More than 150 wineries and over 60 chefs will participate. Tickets are on sale now at www.SonomaWineCountryWeekend.com with special perks and savings for Visa Signature cardholders.
Winesong! The 27th Annual Charity Auction and Gourmet Tasting, "Feast For The Senses," will be presented by the Mendocino Coast Hospital Foundation on September 9 and 10, 2011. Since 1985, the event has raised over $4 million for Mendocino Coast health care. On Friday, September 9, an Anderson Valley Pinot Noir Barrel Tasting will be held at Little River Inn. On Saturday, September 10, the Tasting & Auction will be conducted at the beautiful Mendocino Coast Botanical Gardens. Both live and silent auctions feature wine from prestigious producers like Belle Glos, Dehlinger, Emeritus, Rochioli, Merry Edwards, Williams Selyem, TR Elliott, Dominus, Pahlmeyer, Grace Family Vineyards, Spottswoode, Duckhorn, Joseph Phelps, Caymus, Far Niente, Silver Oak Wine Cellars, Goldeneye, Esterlina, Chateau Latour, Chateau Haut-Brion, Chateau Margaux, Chateau Mouton Rothschild, Vieux Telegraphe, Pio Cesare Barolo, and Prima Petra. Gourmet food will be offered by Mendocino restaurants and more than 90 wine producers from California, Oregon and Washington will be pouring. For tickets, visit www.winesong.org.
Oregon House Bill 3280 Winery Event Legislation Oregon passed a law on June 27 2011 allowing wineries zoned EFU (exclusive farm use) and having at least 15 acres of contiguous vineyards to have a tasting room, hold marketing events, and host weddings, celebrations, outdoor concerts and other facility rentals for up to 25 days per year. Permits must be obtained for more than 25 annual event days. Only wineries considered large, that is, those with 130 acres typically producing at least 63,000 cases annually, can have a restaurant on EFU land. Large wineries will still be subject to the same limitation on events and will need permission for the local county to operate more than 25 days a year. Very few Oregon wineries fall into this "large" category. For those of you considering a wedding venue in the Willamette Valley, visit the excellent website of Youngberg Hill at www.youngberghill.com. Youngberg Hill won the 2011 Oregon Bride Magazine award for "Best Sunset Wedding Spot" and "Best All Inclusive Wedding Venue," and was a finalist as "Best Venue for Large Weddings," (winners were The Governor Hotel in Portland and Zenith Vineyard in Salem) and "Best Oregon Destination Venue" (winner was Skamania Lodge). View all the winners at www.orbridgemag.com/node/12118.
Wine Alcohol Strength Understated A report by www.guardian.co.uk involving 129,000 wines imported into Ontario, Canada (where alcohol content of every incoming wine is checked) revealed that the wines were often marketed as less alcoholic than they really were. The American Association of Wine Economists found that 57% of the wines analyzed were stronger than what was declared on the wine label. The average alcohol content reported was 13.1% while the actual average alcohol content was 13.6%. Bottles from Chile, Argentina and the United States understated the alcohol content most often but all countries on average understated the alcohol percentage. Just under a third of the wines overstated their alcohol content (typically wines with low alcohol content). Some winemakers admitted understating the alcohol percentage for marketing purposes. The study also revealed that the strength of wine throughout the world has increased almost a percentage point in recent years. Between 1992 and 2006, average alcohol percentage in a bottle of wine that entered Canada through Ontario rose from 12.6% to 13.6%. American wine is typically one percentage point stronger than European wines and half a percentage point stronger than Australian wines. Some of France's Bordeaux wines are now producing wines with high alcohol content up to and over 15%.
Stanford University Study on Climate Change A peer-reviewed study (not scrutinized by the larger scientific community yet) from the Woods Institute for the Environment at Stanford released last week and reported in the Los Angeles Times, indicated that in the next 30 years the number of desirable vineyards in California could decrease by 50% because of global warming. Napa and Santa Barbara counties could experience ten more very hot days (95 degrees or higher) during the growing season. The amount of desirable winegrowing land is expected to decrease over the next three decades. Yamhill County in Oregon and Walla Walla County in Washington may benefit from the climate change and experience more optimal growing weather. Coauthor of the study, Noah Diffenbaugh, suggested that vineyards be planted with heat-tolerant vines that can survive up to 45 very hot days and average temperatures of 71 degrees. Trellis systems, irrigation and winemaking techniques may need to be modified as well. The newspaper report quotes figures from the Wine Institute indicating that California's wine industry generates $16.5 billion, produces more than 5 million gallons per year on 500,000 acres of vineyards, and accounts for nearly 90% of the total wine production in the United States.
Wine Spectator Announces Another "Best Ever" Claim Magazines are in business to sell copies so they often resort to hype and outrageous statements to attract buyers. Wine writer James Laube recently announced, "California 2009 Pinot Noirs Might Be Best Ever." Most wine lovers will gloss over the "Might Be" and latch onto the "Best Ever." Good for California wineries, but hardly an accurate statement. Except for 2008, California has had a strong run of excellent vintages this century and only recently, 2007 was touted as the "Best Ever." Do not be seduced by general claims about either good or bad about vintages. Seek out your favorite consistent producers and stick with them, for they will nearly always make very good wine regardless of vintage.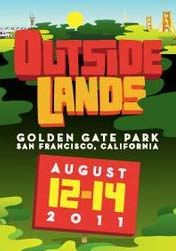 Outside Lands Music Festival This year's food, wine and music festival will be held August 12-14 at Golden Gate Park in San Francisco. More than 65 performers including Erykah Badu, Muse, Phish, John Fogerty and Girl Talk, 120 food options, and 30 winemakers will participate. The wine tent called Wine Lands will have wine kegs from Long Meadow Ranch and wines from Kermit Lynch, Hess Collection, Qupe, Navarro, Darioush, West Sonoma Vintners, Wind Gap, Drew, A.P. Vin, Scribe, Claypool and Gloria Ferrer. Projected attendance is 60,000 people per day. For more details and tickets, visit www.sofoutsidelands.com.
Oregon Wine Board Economic Impact Report The Oregon Wine Board recently reported in a press release the results of a study conducted by Full Glass Research that showed the economic impact of Oregon's wine industry nearly doubled to $2.7 billion since the last study in 2005. Wine's contribution to Oregon's economy has grown by 93% during a time when the Oregon wine industry weathered the worst consumer recession in its history. Knowledgeable wine consumers are showing an increasing familiarity with Oregon wines. Those who considered Oregon wines of superior quality compared to other wines increased from 42% to 59% between 2005 and 2009. The report stated that Oregon currently has 419 wineries and 849 vineyard owners. In 2010, wine related jobs in Oregon totaled 13,518 and related wages were $382 million. Oregon's wineries produced 1.7 million cases of wine worth $252 million in 2010 with about half of that being sold to customers outside the state. Oregon enjoys the highest average price per ton of grapes and the highest average revenues per case of finished product. Shipments of Oregon wine into out-of-state distribution increased 94% and direct-to-consumer sales increased 133% since 2005. While California's grape production grew at a 17% pace over the last five years, and Washington's by 21%, Oregon's production was up 38%, trailing only New York's growth. From www.oregonwine.org.
Still Some Seats for Pre-IPNC Dinners Each year on Thursday night before the International Pinot Noir Festival (IPNC) at Linfield College in McMinnville, Oregon, special dinners are hosted by Willamette Valley wineries some of which include winemakers from wineries participating in the IPNC (July 29-31). You can attend these dinners, held throughout the Willamette Valley and in Portland on July 28 without attending IPNC. This year is special because it is the 25th Anniversary of the IPNC and many dinners are offered. Seats are still available for following dinners: Amity Vineyards (al fresco dining, older vintages offered), Anne Amie Vineyards (Counter Culture 2011 with international street food and guests Cobb Wines, Grochau Cellars, Lemelson Vineyards, Mt. Difficulty, Saintsbury, Schone Schlucht, Syncline Wines, Van Duzer Winery, and Weingut Wieninger), Coelho Winery (gourmet dinner featuring cuisine of Wild Pear Restaurant paired with Dave Coelho's wines), Domaine Serene (tasting of Monogram Pinot Noirs, hors d'oeuvres by Chef Scott Ketterman of Simpatica), The Eyrie Vineyards South Block Vertical 1975-2007 Tasting (guided tasting of every vintage of South Block over four decades, wines never previously shared with the public, 1-4 PM McMinnville Grand Ballroom), J.K. Carriere & Brooks Wines (at J.K. Carriere's new winery, dinner by Chef Chris Israel of Portland's Grüner), Johan Vineyards (at owner Dag Sundby's house overlooking Johan Vineyards), Le Cadeau Vineyard (5-course dinner at Bistro Maison in McMinnville with 2005-2009 Le Cadeau vines), Maysara (multiple course dinner by Chef Giani Respinto of Gianmarco's, and book signings by Katherine Cole, author of Voodoo Vintners and Jordan McKay, author of Passion for Pinot), Northwest Wines To You (at Red Ridge Farms, twelve northwest wineries, live music, Chefs Jody Kropf of Red Hills Market and Chef Caroline Hamina of Biggio Hamina Cellars), R. Stuart & Co. (at winery's wine bar in downtown McMinnville, chefs from Aviary in Portland), Remy Wines (winemaker Remy and Chef Charles Drabkin, IPNV guest chef since 2006 offer 5- course dinner benefiting EDCC culinary program), Retour & Hamacher (Lindsay Woodard of Retour, Eric Hamacher of Hamacher Wines and Chef Sunny Jil of The Allison's Jory Restaurant at The Allison Inn & Spa), Rex Hill (cuisine from Red Hills Provincial Dining, featured guest Paul Pajol of Prophet's Rock in Central Otago), Scott Paul Wines (Chef Chris DiMinno of Portland's Clyde Common and Chef John Sundstrum of Seattle's Lark, winemaker Benjamin Leroux of Comte Armand in Pommard), Sineann at The Joel Palmer House (winemaker Peter Rosback of Sineann), Sineann at Thirst Bistro (in Portland at RiverPlace Esplanade), Soter Vineyards (Chef Daniel Mondok of Genoa Restaurant at Mineral Springs Ranch), Tina's & Lumos (wines of Dai Crisp and PK McCoy of Lumos at Tina's Restaurant in Dundee), Torii Mor & Hirsch Vineyards (Chef Paul Bachand of Recipe at Recipe Restaurant), and Youngberg Hill (guests Alexandrine Roy of Domaine Marc Roy, Peruvian food from Andina Restaurant). For details and links to the dinners visit http://www.ipnc.org/thursday.php.