Pinot Briefs —Newsletter 8.43
Winemaker Jeff Stewart Joins Hartford Family Winery Jeff Stewart, who did a remarkable job resurrecting the quality of wine produced at previously moribund Buena Vista Carneros, has been appointed winemaker and general manager at noted Russian River Valley Pinot Noir producer, Hartford Family Winery. Stewart left Buena Vista Carneros after it was recently acquired by Boisset.
Gilt Taste Offers High-End wines Gilt Group, the owner of the luxury travel site Jetsetter, has launched the beta version of Gilt Taste, a food-centric site that is offering hard to find, well-reviewed wines mainly from France and California. They recently offered several selections from Sonoma's Freeman Winery. The 2008 Bryant Family Cabernet was also available, a wine impossible to buy period. Wines currently for sale range from $12 to $500, with the majority in the $40 to $120 range. The site features expert reviews, sales of carefully selected wines and flash sales similar to those on their travel site. The editorial content comes from big name food and wine writers and sommeliers. You can sign up to receive the flash sales offerings at www.gilttaste.com.
Wine Bonds Collin Walter of Park Point Capital is a Sonoma local and avid supporter of Sonoma wines. He is currently assisting a few wineries on a platform for attracting new customers and financing their business. Walter grew up in Sonoma, studied economics at Duke, and spent his postgraduate career in investment banking and private equity. His new financing and marketing vehicle ('wine bond') allows wineries to pay investors with cases of wine and exclusive perks in place of cash interest payments. The investors provide the winery with capital of a predetermined duration (e.g. $20K each for 5 years) and in return, the winery compensates the investors with goods (e.g. specially marked bottles of wine) and services (e.g. special events, activities and estate privileges). Relationships with customers are strengthened as they take a more active role in the operations of the winery. Increased sales are anticipated resulting from the initial publicity and word-of-mouth recommendations of loyal investors. Regardless of a winery's current cost of debt, 'wine bonds' can cut annual cash interest payments by more than half. For example, on a $25mm offering, a winery could eliminate $3mm in cash interest payments. For more information, contact Collin Walter at cwalter@parkpointcapital.com.
eatdrink Launched Wine expert Paul Wasserman, son of legendary wine broker Becky Wasserman, has founded an online gifting company offering unusual "things for foodies and winos" that include inspired paraphernalia and limited edition books. The first limited edition book is G.B. Stern's Bouquet, the recounting of two couples' 1926 jaunt through the wine regions of France. The book will be released in a cloth bound, silk screened, hard cover limited edition of 950 copies. The site will also be releasing Dr. Lavalle's Historie et Statistiques de la Vigne et des Grand Vins de la Côte d'Or (History and Statistical Study Of The Vineyards and The Grreat Wines of the Côte-d'Or) in both a French facsimile and an English translation. First published in 1855, this remains one of the most important books ever written about the wines of Burgundy. For further information about the books or eatdrink visit www.eatdrink.co.

Boisset Plans Changes At Buena Vista Carneros Boisset Family Estates has purchased the Buena Vista brand and the old stone winery as well as negotiating a long-term lease on Buena Vista's extensive Carneros vineyards. Jean-Charles Boisset plans to launch new varietals for the winery including Zinfandel and Cabernet Sauvignon, add unusual varietals from Sonoma County vineyards, incorporate a line of high-end wines, and produce a sparkling wine named after Count Agoston Haraszthy's Mèthode Champenoise wine, Eclipse. David Ramey has been hired as consulting winemaker to direct the roughly 42,000 case production. No changes are planned for the tasting room located in the historic 1857 winery. Boisset Family Estates currently own Amberhill Wines, California Rabbit, DeLoach Vineyards, Fog Mountain, Lyeth Estate, Raymond Vineyards, Sonoma Cuvée and JCB by Jean-Charles Boisset.
Chicago Wine School New Book Patrick W. Fegan is the Director of Chicago Wine School which is publishing a new book titled, "The Vineyard Handbook; Appellations, Maps & Statistics." The book includes a 30-year evolutionary look at the grape producing nations of the world, a list of the "Top Grape Varieties" planted, and maps which contain acreage and production figures, indications of appellations, and major grape varieties planted in each region. The book is highly specialized and suitable only for the most serious wine geeks. Visit www.wineschool.com for further information and to purchase. The current 2nd Edition is being closed out in preparation for the 3rd Edition so if you want the latest edition be sure to inquire first before purchasing.
High On the Hog Event On Saturday, September 10, 2011, a tasting of Pinot Noir from noted California producers Au Bon Climat, Calera, Cobb, Claypool Cellars, Freeman, Goldeneye, Hartford Court, Kutch, Miura and Peay will be held at Epic Roadhouse Restaurant in San Francisco. Sommelier Raj Parr will be signing copies of his co-authored book Secrets of a Sommelier. Chef Jason Birnbaum will be on the grill. Music provided by Back Burner Blues Band. Tickets are $75 per person and available online at www.epicroasthouse.com/epic_ticket.php.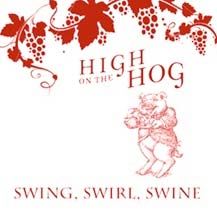 Pinot In The City Two days of Willamette Valley wines, winemakers and food purveyors in the heart of the Pearl in Portland on Saturday and Sunday, September 10-11, 2011. More than 100 of Willamette Valley's wineries will come to Portland and converge on one city block. Delicious bites from restaurants including 1910 Main: An American Bistro, Community Plate, Crooked House Bistro, Dundee Bistro, Jory (Allison Inn & Spa), La Rambla, Red Hills Provincial Dining, and Subterra. Meet acclaimed authors Katherine Cole, Cole Danehower and Janis Miglavs. Get the dirt on how different soils in the Willamette Valley produce distinctive wines. Sponsored by Willamette Valley Wineries (www.willamettewines.com). Tickets are $60 for one day and $90 for two days (not all the same wineries will be pouring each day).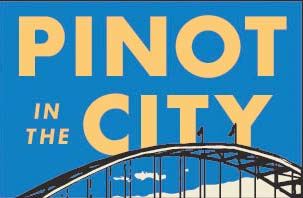 Alta Maria Vineyards Tasting Room On August 19-21, 2011, Alta Maria Vineyards opened their first tasting room in Los Olivos. Besides the well-known Alta Maria Pinot Noir, the winery is offering a Chardonnay, a steel tank fermented Sauvignon Blanc and a 58 month barrel-aged Cabernet Sauvignon. In addition, limited release wines from James Ontiveros' Native9 and Paul Wilkins' Autonom brands will be available on a limited basis for tasting. The location is 2933 Grand Avenue, Suite A, Los Olivos. 805-686-1144.
Eight Tasting Rooms in Newberg Newer tasting rooms have opened within the city limits of Newberg, Oregon in the heart of the Willamette Valley bringing the current total to eight. The tasting rooms include Anam Cara Cellars (306 N. Main St., open daily), Artisanal Wine Cellars (614 E. First St., open daily), Chehalem Tasting Room (106 S. Center, open daily), Dark Horse Wine Bar (1505 Portland Road, Medici Vineyards, Sineann Winery and Ferraro Cellars, open Thursday-Sunday during the summer), Fox Farm Vineyards (open daily, several small producers are available as well), Hip Chicks Do Wine (6028 E. First St., open daily), Longplay Vineyards (215 E. First St., open Thursday-Sunday) and Spangler Vineyards (203 Villa Road, open Weds-Sunday). Generally the tasting rooms are open from 11:00 AM to 5:00 PM.
Mendocino is America's Greenest Wine Region Nearly 80 wineries in Mendocino County are scattered from the coast to high mountain valleys with most concentrated in Mendocino's southern valleys. The county is home to the first certified organic winery in the country and many Mendocino wineries rely on solar power, organic farming, and other earth-friendly practices. Can you name the 11 smaller AVAs within the broad Mendocino AVA? They are Anderson Valley, Cole Ranch (the Sterling family owns all 60 acres), Covelo (America's smallest AVA located in the far north of the county with no wineries and only 2 acres of grapevines), Dos Rios (a single winery and 6 acres of wine grapes), McDowell Valley (540 acres east of the Russian River in Hopland), Mendocino Ridge (the only non contiguous AVA in the U.S. covering more than 400 square miles, but only includes areas above 1,200 feet in elevation; a very promising new region for Pinot Noir and Chardonnay), Potter Valley (more than 1,000 acres of vineyards but no wineries), Redwood Valley (site of the County's first vineyards), Sanel Valley, Ukiah Valley (home to 12 wineries and vineyards), and Yorkville Highlands (runs south from Boonville to the county border along Highway 128). Two companies offer chauffeured visits to the region: Mendocino Wine Tours (www.MendocinoWineTours.com) and Mendo Wine Tours (www.MendoWineTours.com).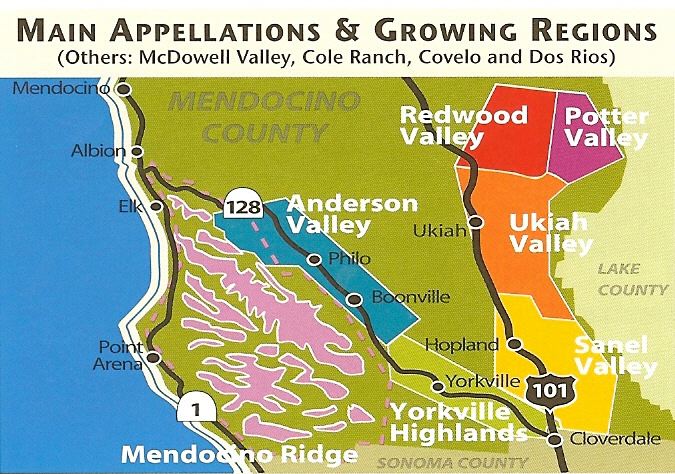 CDC Study Recognizes Value of Moderate Alcohol Consumption A new study by the Federal Centers for Disease Control and Prevention confirms that moderate alcohol consumption is one of four healthy lifestyle behaviors that help people live longer. The four lifestyle behaviors are having never smoked, eating a healthy diet, getting regular physical activity and moderate alcohol consumption. Each is associated with a significant beneficial effect on mortality. The study was recently published online in the American Journal of Public Health. Researchers analyzed data from 16,958 participants in the National Health and Nutrition Examination Survey III Mortality Study from 1988 to 2006. The researchers found that each lifestyle behavior was significant in reducing mortality but the greatest benefit was when moderate alcohol consumption was included with the other three lifestyle behaviors. The study authors pointed to the recommendations of the Federal 2010 Dietary Guidelines for Americans, which defines moderate drinking as consuming up to one drink a day for women and two drinks a day for men. The Guidelines define a standard drink as 5 fluid ounces of 12% alcohol wine. (0.6 fluid ounces of alcohol). The researchers also cited the well-documented harm caused by excessive alcohol use.