John Tyler Wines: Ageworthy Wines with Pedigree
It is hard to believe that just 50 years ago prunes took precedent over wine grapes in the Russian River Valley with prune, peach, cherry and apple trees assigned to prime growing sites and grapevines relegated to the poorest ground. Wine grapes were almost an afterthought since fruit trees were the money crop. The Italian forebearers who had settled the region had planted field blends of Zinfandel, Petite Sirah and Carignane, but there were also extensive plantings of French Colombard, Golden Chaslis and Mission, varieties that are extinct today in the region save for a few French Colombard vines. Locals had no interest in or knowledge of Pinot Noir and Chardonnay, the two varieties that now dominate the Russian River Valley landscape.
John Bacigalupi tells the humorous story of the time his father called Foppiano Winery to inform them that his crop of Pinot Noir and Chardonnay was ripe and ready to pick. The winery told him they could not be bothered, as the winery was not even operational for the harvest yet because they were too busy processing prunes!
When the early plantings of Pinot Noir went into the ground on Westside Road by Charles and Helen Bacigalupi in 1964 and Joe Rochioli, Jr., in 1968, most thought it was folly to plant this grape that nobody wanted. Charles and Helen's son, John, recalls that in the late 1960s and early 1970s growers could not sell Pinot Noir and had to bribe potential buyers with Chardonnay to get them to take Pinot Noir. The Pinot Noir was sent to a large crush facility such as Seghesio's in Healdsburg where there were two rows of enormous cement tanks. All red grapes, including Pinot Noir, were processed and blended on one row and all white grapes mixed together on the other row. There was no attempt to separate the grapes by variety. The bulk red and white wines were then shipped for market to Gallo. Today I shutter to think that the prized Pinot Noir grapes from Bacigalupi and Rochioli went into Gallo's Hearty Burgundy! Its no wonder that Hearty Burgundy was highly regarded by the wine press at the time.
Charles Bacigalupi was born in Santa Rosa in 1924. His father ran the local Bacigalupi Market and made wine which he sold in gallon jugs at his store. Charles became a dentist, settling and practicing in Healdsburg after his schooling. His wife, Helen, trained as a pharmacist, an unlikely profession for women of the time.
The Bacigalupis had always wanted a ranch in the country, and in 1956 they acquired the 121-acre Goddard Ranch on a bench on Westside Road above the Russian River, just south of Mill Creek Vineyards in Healdsburg. The ranch had been in the same family for five generations, but the elderly owners had no heirs and could not maintain the large property. The Goddard Ranch was planted to prunes, cherries and wine grapes including Zinfandel, Golden Chaslis, Mission and Muscat which had been dry farmed. When the Bacigalupis purchased the ranch, Charles was hopeful that the crops would cover the property taxes. At the time, Zinfandel was bringing $50 a ton, but the white grapes attracted only $25 a ton.
The Bacigalupis had no farming experience but their scientific backgrounds served them well and both had a green thumb. Initially they sold their grapes to Seghesio in Healdsburg, but since the white grapes on the property brought little income, they decided to pull all of it out and replant. The Bacigalupis consulted with both Paul Heck, a patient of Charles', who had acquired Korbel Champagne Cellars with Adolph L. Heck, Jr., in 1953, and Bob Sission, the University of California at Davis farm advisor for Sonoma County. Both advised them to plant Pinot Noir and Chardonnay, basing their recommendation on the heat summation studies of Albert Winkler and Maynard Amerine who were recommending that Russian River Valley winegrowers plant Pinot Noir and Chardonnay instead of the popular Zinfandel.
John Bacigalupi recalls that his father had scarce knowledge of Pinot Noir and Chardonnay and had to write the names down. He only vaguely realized that the two varieties grew in France.
Paul referred the Bacigalupis to his friend, Karl Wente, who supplied them with Wente selection budwood from his Livermore plantings. The Pinot Noir selection, thought to be Pommard, is rumored to have originated in Luxembourg. 6 acres of Chardonnay and 6 acres of Pinot Noir were planted on St. George rootstock in 1964 and field budded in 1965. The initial harvests were sent to Seghesio in Healdsburg for bulk wine production. Charles and Helen are pictured below at a Sonoma County Wine Library Oral History event in Healdsburg.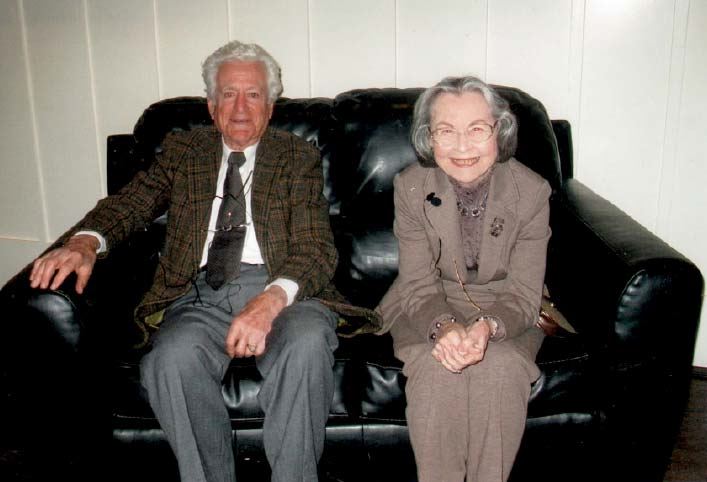 In 1973, Miljenko "Mike" Grgich, the winemaker at Chateau Montelena, came to the Bacigalupi's house and asked to buy some Chardonnay. He made 1,800 cases of the 1973 Chateau Montelena Chardonnay using 20 tons of grapes from Henry Dick in Alexander Valley, 14 tons from the Bacigalupis, and the remaining 5 tons from Napa Valley growers John Hanna and Lee Paschich. The original weigh tag from 1973 is proudly displayed in the Bacigalupi's tasting room: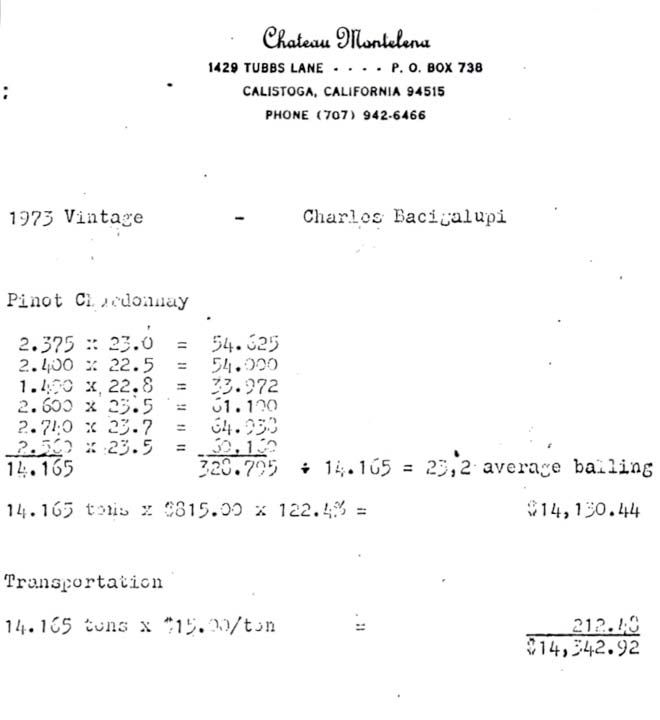 The wine won the famed Judgment of Paris tasting organized by British wine merchant Steven Spurrier in 1976. Four white Burgundies were pitted against six California Chardonnays. 9 French judges rated the wines on a scale of 20 possible points and the results were: 1973 Chateau Montelena, 132; 1973 Roulot Meursault Charmes, 126; 1974 Chalone Vineyard, 121; 1973 Spring Mountain Vineyard, 104; 1973 Joseph Drouhin Beaune Clos des Mouches, 101; 1972 Freemark Abbey Winery, 100; 1973 Ramonet-Prudhon Batard- Montrachet, 94; 1972 Domaine Leflaive Puligny-Montrachet Les Pucelles, 89; 1972 Veedercrest Vineyards, 88; 1973 David Bruce Winery, 63.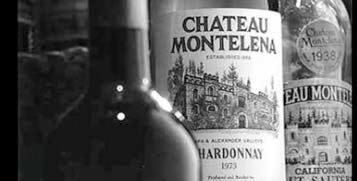 The 4-acre Paris Tasting Block of Chardonnay on the Bacigalupi ranch is still thriving. Currently the grapes are sold exclusively to Rudd Winery in Oakville. Grgich never bought any more Sonoma County grapes after the 1973 vintage, preferring to produce the Chateau Montelena wines from Napa Valley sources exclusively. Although the results of the Judgment of Paris were widely publicized, the vintners in Napa Valley downplayed the fact that the Chardonnay grapes came primarily from Sonoma County. Bacigalupi fruit did not receive significant recognition until several years later, although same have said the 1975 Chateau St. Jean Chardonnay from Bacigalupi fruit was the best one they ever made.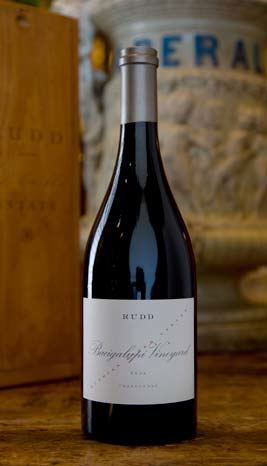 According to Michael Lonsford (Houston Chronicle Archives, 1985) and the Bacigalupi family, Rod Strong and Peter Friedman founded Sonoma Vineyards in the early 1960s, but Friedman left in 1977 and in 1979 started the Belvedere Wine Company. The first two vintages were crushed at Windsor Vineyards, the former home of Sonoma Vineyards. The Belvedere Wine Company winery eventually was built on Westside Road where the VML Winery is currently situated. Friedman paid a premium for wine grapes, more than twice the going rate of $50 to $75 a ton, and produced a line of varietal wines featuring some of the most well known Northern California vineyards of the time. The wines were part of a "Grapemaker Series," featuring vineyards such as Robert Young, York Creek, Winery Lake and Bacigalupi. The vineyard, not the winery, was featured on the labels, an innovative practice for California. The initial winemaker was Mary Ann Graf, the first woman to graduate from the University of California at Davis viticulture and enology department.
Belvedere Wine Company was the first winery to highlight Chardonnay and Pinot Noir grapes from Bacigalupi vineyards. The 1982 Belvedere Bacigalupi Vineyard Pinot Noir won the Sonoma County Fair Sweepstakes and everyone clamored for this wine. The wine had been pre-sold, however, and few could acquire the wine. Many regard the 1985 Williams Selyem Rochioli Vineyard Pinot Noir as the seminal wine in the history of the Russian River Valley, but the 1982 Belvedere Bacigalupi Vineyard Pinot Noir preceded it in achieving widespread notoriety for the Russian River Valley.

The Bacigalupi's Goddard Ranch now consists of 50 acres of Old Wente Chardonnay, including the 4-acre Paris Tasting Block, and 15.4 acres of multiple clones of Pinot Noir (Old Wente, Pommard, 115, 667, 777 and 2A), none of which are the original 1964 plantings. A 4.5-acre block planted in 1968 is the oldest Pinot Noir on the ranch, a low-yielding planting sold to Williams Selyem for their Westside Road Neighbors bottling.
Through the years, the Bacigalupis added other vineyard sites. The 40-acre property next door to the Goddard Ranch, the Bloom Ranch, was acquired in 1973 and has 6 acres of Chardonnay, planted between 1965 and 1982. The nearby 60-acre Frost Ranch was added in 1993. The French Colombard and Sauvignon Vert planted at the Frost Ranch had been sold to Gallo's Windsor Co-op for 70 years, but were pulled out after the Bacigalupis acquired the property, but the Chardonnay was retained. The dry farmed old vine Zinfandel and Petite Sirah were eventually pulled out as well because of extremely low yields. The Frost Ranch is now planted to 21.88 acres of multiple clones of Pinot Noir (Dijon, Old Wente, Pommard, and 2A). A fourth vineyard, the Alexander Valley Ranch, bought in 1983, has 15 acres of Zinfandel and Petite Sirah. An aerial view of the three Russian River Valley Bacigalupi estate vineyards:
In all re-plantings of the estate vineyards, John has selectively chosen to take cuttings from existing Wente Pinot Noir and Chardonnay vines that are most healthy (least affected by leaf roll and other diseases) rather than purchase heat-treated vines. He observes that the leaf roll affected vines die off eventually, leaving behind the most staunch vines and the use of these vines for propagation improves the overall quality of the vineyard. Most of the Pinot Noir vines are on St. George rootstock which performs extremely well in the well-drained rocky soils of the area. He has been experimenting with other rootstocks such as Riparia which is sensitive to water stress.
John speaks fondly of the Wente selection Pinot Noir, believing it offers very distinct flavors and special interest compared to the other clones he has planted. As you can see from my reviews below, I agree with him. Until 2002, the Bacigalupis sold all their grapes to numerous Napa Valley and Sonoma County wineries. They did have an investment in Chateau Souverain in the 1970s and supplied grapes for that venture which eventually failed. Today, Bacigalupi estate grapes are part of many winery's bottlings and the Bacigalupi Vineyard is often designated. The wineries, most of which are small, include: Adobe Road, Arista Winery, Armida Winery, Chronicle Wines, City Winery, D'Argenzio Winery, Fantesca Estate & Winery, Fourth Estate, Gracianna Winery, Kesner Wines, L'Objet Noir, Macrae Family Winery, Matrix Winery, Moshin Vineyards & Winery, Rudd Winery, Tudal Family Winery, and Williams Selyem.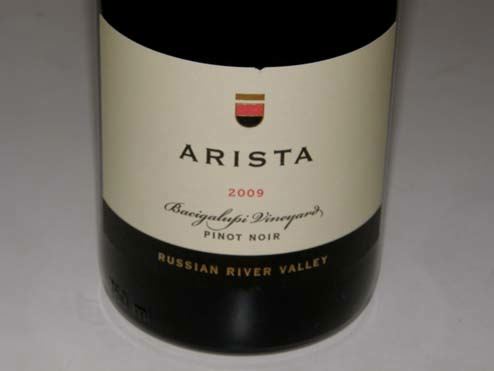 John's spouse, Pam, is an emergency room nurse and a member of the Heck family that owned Korbel Champagne Cellars. She told me she crafted a Pinot Noir in high school as part of a chemistry project. Her nephew, Tyler Heck, the son of Pam's late brother Patrick Heck, grew up around winemakers Mike Martini, David Heitz and others who were friends of his father, Paul Heck, soaking up considerable knowledge of winemaking. After attending California State University, Fresno and later graduating from Cal Poly, San Luis Obispo with an agricultural business degree and a minor in enology, he embarked on a winemaking career taking him to several California wineries including Louis Martini, Iron Horse, Fetzer, Foppiano, Souverain and Adler Fels. His aptitude for winemaking led him to become a problem solver for a number of these wineries.
In 2001, John had some second crop Pinot Noir and asked Tyler to craft one new barrel of wine while he was still in school. It turned out well and the following year, Pezzi King had committed to 13 tons of Pinot Noir but backed out shortly before harvest. Tyler crushed the grapes at Taft Street Winery, and with those 800 cases, John Tyler Wines was launched in 2002. The name of the winery is a combination of winegrower John Bacigalupi's first name and winemaker Tyler Heck's first name.
The John Tyler Pinot Noirs since 2002 are a combination of Pommard clone and Old Wente selection from Frost Ranch Vineyard with yields typically in the 2-3 tons per acre range (except in 2007 when a Pommard Clonal Selection and Wente Clone were bottled separately).
John Tyler wines are not in step with the usual Westside Road Pinot Noir offered by many other Russian River Valley wineries. John choose a different approach, realizing that French wines were celebrated for their age worthiness in contrast with the common perception that California Pinot Noir would not age. He worked with Tyler to craft wines with the structure to age, not only Pinot Noir, but also Zinfandel and Petite Sirah. Extensive cold soaks followed by long, cool fermentations resulted in wines with the structural backbone to age. The wines typically have 5% to 10% whole cluster inclusion and in some vintages whole cluster batches are kept separate and added back. The oak regimen consists of one-third new, one-third once-filled white, and one-third twice-filled white French oak barrels (including Francois Frères, Berthomieu, Darguad & Jaegle, and Taransaud). Barrel aging lasts 11 months. The wines are held back in bottle for at least 12 months before release. The result is Pinot Noir that is unlike any other from the numerous prestigious wineries on Westside Road which tend to favor the fruit-forward, early consumption style of California Pinot Noir. One is tempted to speak of a "Burgundian" style since the wines are nuanced with more to say than fruit, and have well-structured tannins that need time to integrate and soften but are nicely balanced for age ability. The wines show a savory side with earthy, leafy, herbal notes in the background and never make you think of oak.
John found that restaurants were resistant to the idea of offering older vintages, and efforts at distribution were met with limited success. He therefore decided to build a tasting room on the Goddard Ranch property which opened in June, 2011. The wines turned out to be popular to those who tasted them at the tasting venue. It became a matter of educating palates, exposing them to well-aged wines which they had seldom experienced. The winery currently is pouring the 2005 and 2007 Pinot Noirs and is offering a seven wine vertical of John Tyler Bacigalupi Vineyard Pinot Noir 2002-2007 (including both the Clonal - Pommard and Wente bottlings from 2007) for $350. The vertical is available through the tasting room (707-473-0115). Current production of Pinot Noir, Chardonnay (170 cases), Zinfandel and Petite Sirah is about 1400 cases.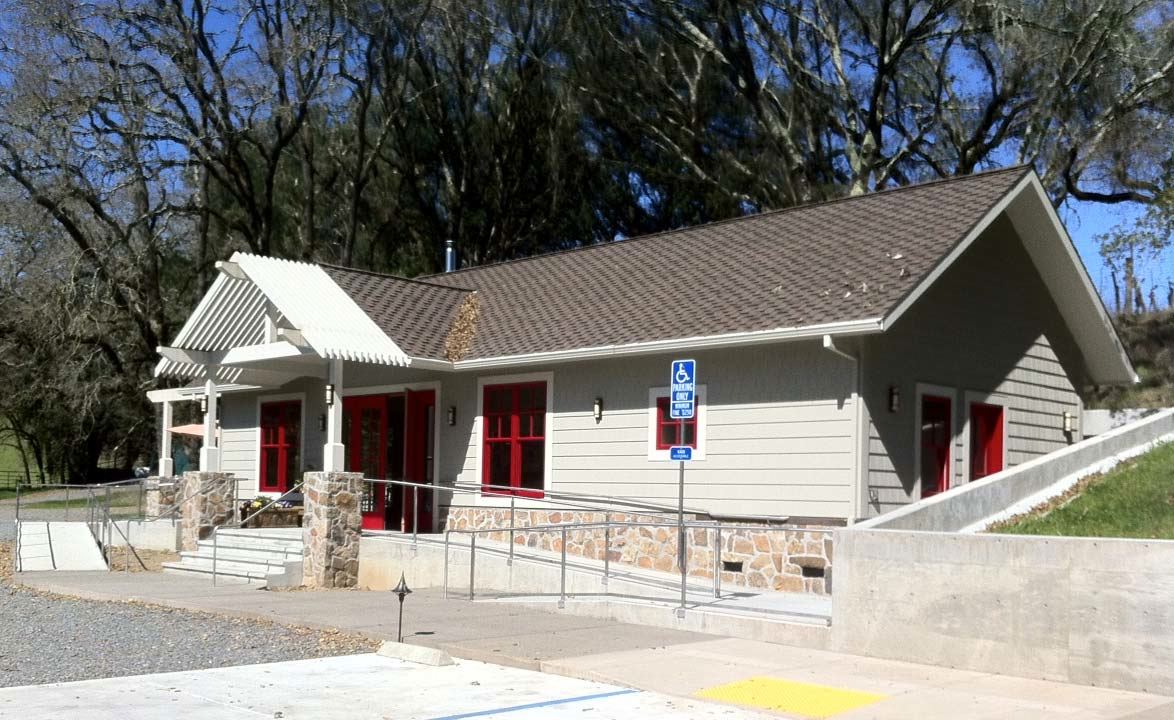 With the launch of the John Tyler Wines label and opening of the John Tyler Wines tasting room, John and Pam's fraternal daughters, Katey and Nicole, have become the new face of the family winery and share the management of the winery's business, staff the tasting room, and direct sales and marketing. Katey has a degree in agricultural business with an emphasis on wine and viticulture from Cal Poly, San Luis Obispo. Nicole graduating from San Diego State with a business degree emphasizing marketing and holds a sommelier certificate. The girls offer a younger, Millenial vibe to wine enjoyment, and are extremely warm, knowledgeable and eager to please visitors to the country cottage style tasting room which is set among mature trees on the Goddard Ranch. The tasting room, which offers both indoor and outdoor venues for tasting, is open from 10:30 A.M. to 5:00 P.M. daily at 4353 Westside Road, Healdsburg. The Bacigalupi family is recently pictured in their tasting room:
Listen to my conversation with John Bacigalupi on March 7, 2012: "John Bacigalupi of John Tyler"