Four Winery Encounters Leave Prince Relishing His Good Fortune
I have to admit. Drinking great Pinot Noir is one of life's most endearing pleasures and I unapologetic that I get to do it practically every day. Even more special, I get to meet extraordinary people who are involved in the production and sale of Pinot Noir and whose unwavering passion never bores me. I recently traveled to three wineries in the Russian River Valley, two of which I had never visited, and one in Carneros, and came away reveling in my good fortune. Each winery offered a lineup of incredible wines, the quality of which is so high, it is practically impossible to make critical distinctions as to desirability (scores in some critics' parlance). So, I won't bother, other to give you a feel for the wines and encourage you to explore them on your own. There is always the danger of "cellar palate" when visiting a winery where you can easily be seduced by the romance of winemaking and the charm of the people presenting the wines. After many years of visiting wineries, I believe I can distance myself from extraneous attractions and concentrate on the wines. I have absolutely no hesitancy in recommending the wines from these three producers.
Since the wines reviewed below were tasted rather briefly, I have chosen to give my general impressions and rate them on a scale of good to very good. Many of the wines would undoubtedly be worthy of my highest Pinot Geek award if tasted and evaluated over time in my usual fashion at home.
Halleck Vineyard

Ross Halleck invited me to visit his home and adjacent vineyard located at 900 feet elevation in the eastern Sebastopol hills, part of the Sonoma Coast region of Sonoma County. I was received and treated to the same tour and tasting that he offers to those who chose to visit and sample his wines. Appropriate food was matched with the wines as the midday affair progressed from a picturesque setting next to the vineyard to a deck in the back of the house overlooking the Russian River Valley. It was a very gentile way of familiarizing myself with Halleck Vineyard's latest releases. I had reviewed several vintages of Halleck Vineyard Pinot Noirs beginning in 2003, but had not tried the current 2008 vintage releases.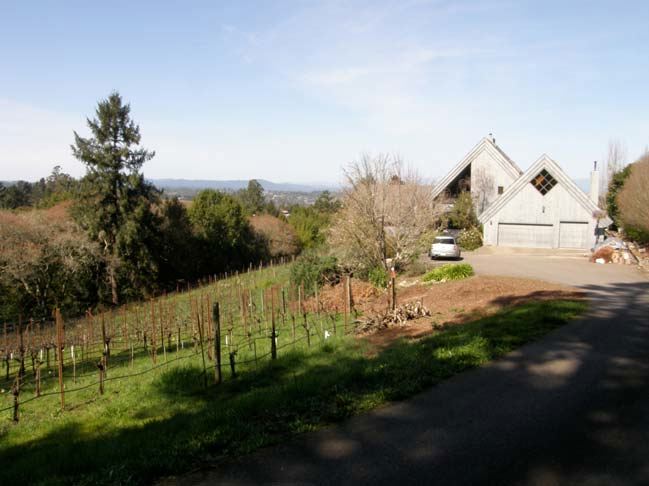 Ross founded a very successful marketing agency based in Palo Alto, but bitten by the wine bug, he acquired a relatively isolated property in Sebastopol, and by 1991 had moved his former spouse, Jennifer, and their three sons to the home on the site. Buoyed by Jennifer's experience working in the wine industry and their shared passion for wine, they planted a 1-acre vineyard surrounding their home. Ross admits that he was very fortunate, dumb luck if you will, that the site turned out to be so perfect for growing Pinot Noir.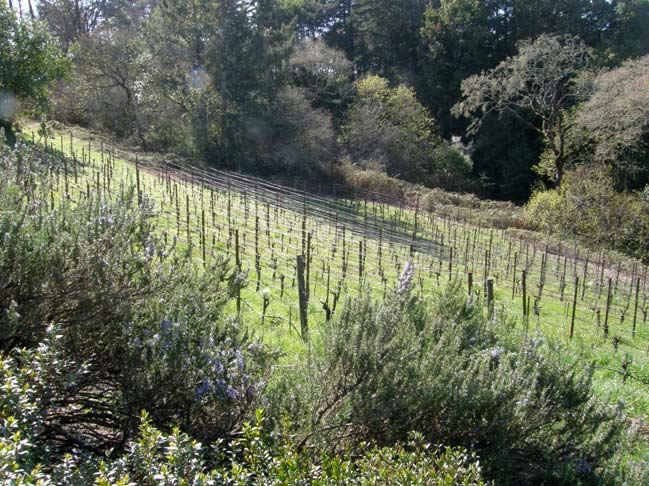 Dijon clones 115, 667 and 777 were planted in 1992 and 1993 by the Dutton family and first harvested in 1999. The aim was to set aside profits from sale of the wine from this estate vineyard to pay for their three sons' college educations. This has proven unrealistic as the small vineyard has not always offered a significant commercial crop because of the challenges of growing Pinot Noir there. The Hallecks expanded their Pinot Noir offerings by sourcing fruit from other nearby premium growers. They now produce a Pinot Noir blend from two vineyards called the Three Sons Cuvée, an Estate Pinot Noir, a Hillside Cuvée Pinot Noir from neighboring vineyards, and two vineyard designated Pinot Noirs, Hallberg and the Farm. A dry Russian River Valley Gewürztraminer from Saralee's Vineyard is also offered.
The winemaker is Rick Davis who currently crafts wines for several other labels including Londer Vineyards, La Czar Vineyards and Calstar. Ross and Rick's aim is to produce Pinot Noirs that are earthy and savory rather than simply fruity. The winemaking regimen is as follows. Grapes are 100% de-stemmed, whole berry fermented, cold soaked for 5 days, fermented in open top bins, and aged 9-10 months in about 30% new French oak barrels.
Production is about 1,500 cases annually and the wines are sold primarily through a mailing list (visit www.halleckvineyard.com). A list of retailers and restaurant placements is included on the website. Inquire by e-mail for an appointment to visit and taste.
Hartford Family Winery
Jackson Family Farms bought the former Laurier Winery out of bankruptcy in 1992 and the first commercial crush was in 1994, consisting of two Pinot Noirs and one old vine Zinfandel. Don and spouse Jenny, Jess Jackson's daughter, are now the sole owners of Hartford Family Winery.
The most recent winemaker was Jeff Mangahas who left in 2011 for a position at Williams Selyem and was replaced by veteran winemaker Jeff Stewart, formerly of Buena Vista Carneros. Jeff was a young assistant to Merry Edwards in 1989 when the winery was known as Laurier Winery, so his winemaking career has come full circle. I tasted through many of the 2010 Hartford Court Chardonnays and 2009 Hartford Court Pinot Noirs with Jeff recently. Although I have been a fan of Hartford Family Winery wines for a number of years, I had never visited the winery and saw my chance when Jeff came on board. The 2011 wines will be Jeff's first full vintage. I tasted a few from barrel and they appear to be very promising.
Pinot Noir and Chardonnay are bottled under the Hartford Court label and Zinfandel carries the Hartford label designation. Pinot Noir is sourced from vineyards in the Russian River Valley, Green Valley of Russian River Valley, Sonoma Coast, Carneros and Anderson Valley. A Russian River Valley Chardonnay and Pinot Noir are offered as excellent entry-level wines, with the remainder of the lineup being vineyard designated or special block bottlings from single vineyards.
Hartford Family Winery wines are sold through the winery's online store at www.hartfordwines.com, the winery's Wine Club and through limited retail distribution. Various tasting options are offered in the tasting room that is open daily. A seated private library food and wine pairing experience is coming soon.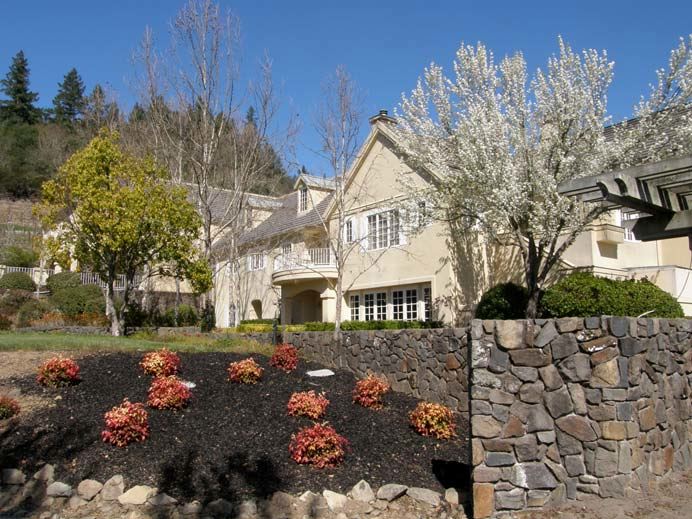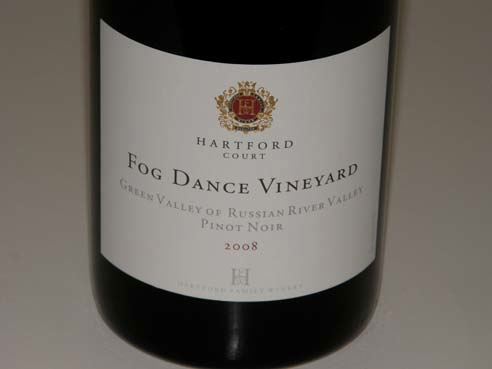 Dutton-Goldfield
Founded in 1998 by talented winemaker Dan Goldfield and noted Sonoma County viticulturist Steve Dutton, this partnership has thrived because of Dan's exceptional Pinot Noirs, Chardonnays, Syrahs and Zinfandels (and a few other small production varietals including a Riesling for 2011) and Steve's superb vineyards and viticulture expertise in the Russian River Valley, Green Valley and Sonoma Coast. Dutton-Goldfield owns 80 acres. Of the annual production of 7,000 cases, 95% comes from Steve's vineyards, primarily those in the Green Valley of Russian River Valley appellation. Steve is the son of famed Russian River Valley winegrower, Warren Dutton, and heads up the Dutton Ranch with his brother Joe. It was Warren that initially suggested Steve and Dan form a partnership.
Dan is an energetic, high-spirited and talkative winemaker who as a young man intended to enter medical school. A wine epiphany at a tasting with winemaker Larry Brooks (Acacia, Campion) led him to pursue a master's degree in enology from University of California at Davis. He still retained a medical connection, his surgeon spouse. Dan is an avid cyclist and some of his vineyard sources have been discovered on his frequent bike rides in the region. Most of the Pinot Noir vineyards are in very cool sites located in the Green Valley with a special bottling from Mark Pasternak's Devil Gulch Vineyard in Marin County.
Dutton-Goldfield opened a tasting room and storage facility at the western corner of Gravenstein Highway and Occidental Road in Sebastopol which is open daily. Dutton-Goldfield wines are sold primarily through the tasting room, a mailing list, a Wine Club, and website online store (www.duttongoldfield.com). The tasting room staff is particularly warm and well-informed and I would encourage you to visit. A very informative e-newswletter is published frequently.
Winemaking is straightforward using de-stemmed grapes, 5-day cold soaks, open top bin fermentations, and aging in 45% to 60% new French oak barrels. Different clones are vinified separately. Dan's wines are always beautifully balanced with modest alcohols (often less than 14%), hi-tone acidity and juiciness, and perfectly integrated oak.
I recently tasted through a number of new and recent releases at Dutton-Goldfield with Valerie Wathen, a spokesperson and long time member of the Dutton-Goldfield sales and marketing staff. A few of the wines have not been released and since they are in limited production, are offered first to mailing list and Wine Club members. However, she agreed to provide a link to an order form for these and other wines for PinotFile readers: www.duttongoldfield.com/acrobat/pforderform.pdf. You can also phone her personally at 707-823-3887. Wine Club members enjoy significant discounts and access to all limited production releases and magnums.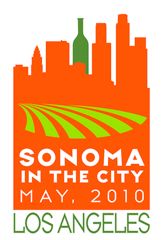 Sonoma County vintners are bringing "Sonoma in the City" to Los Angeles with the "Taste of Sonoma: On Tour grand tasting will be held April 24, 2012, at The London West Hollywood and will feature over 100 wines from 15 distinctive regions. Dan Goldfield will be participating, offering a unique tasting of the past, present and future of one of his wines (a past vintage, current vintage, and barrel sample). Trade tasting in the afternoon followed by consumer tasting in the evening. Special advance tickets are $40. For information visit www.sonomawine.com.
Scribe Winery
This is a unique, relatively new project launched in 2007 by proprietors Andrew Mariani, Andrew Avellar and Kristof Anderson, who acquired 256 acres three miles east of the Sonoma Town Square in Carneros. The property dates to 1858 when Emil Dresel and his brother Julius planted vineyards here, possibly the first Riesling and Silvaner vines in the United States. Most recently, the property was a run-down turkey farm.
The trio is revitalizing the property and planted 35 acres of Pinot Noir, Chardonnay Riesling and Sylvaner beginning in 2008. Considerable work was expended to clear the property of debris, derelict sheds, invasive plants and acres of poison oak. An on site winery is planned that will be built to preserve the turkey shed and honor the history of the property.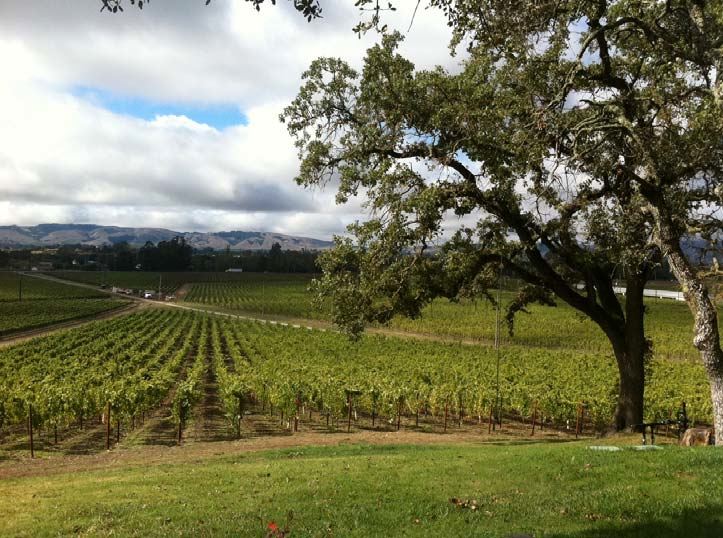 A historic Mission Revival style Hacienda, once home to the Dresel family, will possibly be restored as well, currently the site of impromptu events hosted by the owners and featuring Bay Area chefs (visit the website for upcoming dinners). The restoration will prove challenging as there is no electricity and plumbing so the interior will need a complete update. The trick is doing this while preserving the aged exterior of this majestic home.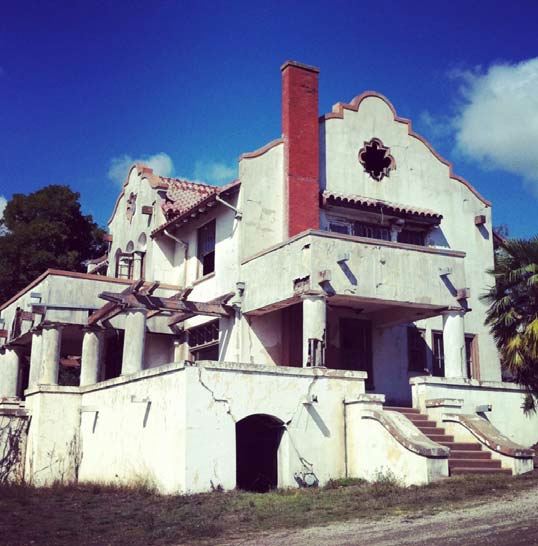 Currently the winery's wines are produced from sourced grapes and include a Pinot Noir, Chardonnay, Sylvaner, Syrah and Cabernet Sauvignon. The wines have already found a following and the 2010 Pinot Noir is already sold out. Join the mailing list to obtain future offerings. Visit the stylish and informative website at www.scribewinery.com.
Tasting is offered in an underground bunker-like room below the winery's offices that is quaint and charming, yet very cold on the day I visited. The staff are young and enthusiastic, still new to the game, and enjoyably unpretentious. The 2009 Scribe Carneros Pinot Noir was previously reviewed favorably in The PinotFile (www.princeofpinot.com/winery/1220/). The 2010 vintage was sampled and although similar in flavor profile to the 2009 vintage, it was from a cooler vintage and is lighter in weight with more acidity and brightness.
2010 Scribe Carneros Pinot Noir
13.4% alc., 350 cases, $42. Martini and Pommard clones. 17-year-old vineyard. Harvested at 22º Brix, native yeast fermentation, aged 5 months in neutral French oak barrels, and bottled unfined and unfiltered. · Bright, unadorned and pleasing cherry aromas and flavors picking up liveliness and interest over time in the glass as the wine warmed. This style of Pinot Noir has become popular for its easy upfront drink ability and refreshing fruity qualities. Very good.