Pinot Briefs —Newsletter 9.5
Lane Tanner New Winemaker for Sierra Madre Vineyard Sierra Madre Vineyard owner Doug Circle announced recently that Santa Maria Valley wine industry veteran Lane Tanner has been appointed winemaker for the vineyard's eponymous brand. Tanner dissolved her own Lane Tanner brand after the 2009 vintage, but couldn't resist taking this "dream job." She inherits the winemaking duties from Steve Rasmussen who will work on other projects including his mobile bottling line business. The Sierra Madre Vineyard brand produces estate grown Pinot Noir, Chardonnay and Pinot Blanc exclusively from the Sierra Madre Vineyard that was originally planted in 1971. Visit www.sierramadrevineyard.com.
Peter Michael Winery Institutes QR Code Authentication Peter Michael wines, starting with the 2010 vintage of Pinot Noir, Chardonnay and Cabernet Sauvignon, and 2011 vintage of Sauvignon Blanc, will have a QR code on the back label which is unique to the individual bottle, providing an easy means of authenticating the wine. Scanning with any smartphone equipped with a suitable code reading application brings the curious to a micro-website that provides authentication information on the wine. To download a QR scanning application for an iPhone, download QRdeCoder, SCAN or i-Nigma from the Apple app store. For all other smartphones, open the phone's internet browser, go to http://i-nigma.mobi, and follow the instructions.
Physicians Drinking Habits Reported The recently announced 2012 Medscape Lifestyle Report offered the results of a questionnaire given to 292,251 United States physicians with 29,025 United States physicians responding in twenty-five specialties. 72% of all physicians drink alcohol which is greater than the United States national population figure of 67%. 60% have less than 1 drink a day, 12% have 1-2 drinks per day and 2.65% have more than 2 drinks per day. Among cardiologists, 70.9% drink with 56.9% drinking less than 1 drink per day, 15% drinking 1-2 drinks per day, and 3.3% drinking more than 2 drinks per day. 25.1% abstain. For male internists, 52.2% drink less than 1 drink per day, 12.2% drink 1-2 drinks per day, 2.6% drink 2 or more drinks per day, and 33.1% abstain. For female internists, 47.4% drink less than 1 drink per day, 8.2% drink 1-2 drinks per day, 0.9% drink 2 or more drinks per day, and 43.5% abstain. No breakout was given for type of alcoholic drink imbibed regularly.
Fulcrum Opens New Tasting Room in Napa Fulcrum has partnered with four other wineries to launch District 4 Tasting Lounge in downtown Napa in the shopping and restaurant district. District 4 offers daily tastings and will hold a variety of wine events throughout the year. Contact David and Christinna Rossi at info@fulcrumwines.com or 707-610-9602 to set up a VIP tasting. The District 4 tasting lounge website is www.district4wine.com. Grand opening is April 22, 2012.
"Dueling Vintners" Croquet Tournament The Dueling Vintners Croquet Tournament is one of the highlights of this year's 9th Annual Croquet Invitational and Charity Auction hosted by Make-A-Wish Greater Bay Area. Sonoma-Cutrer Vineyards is the home of this event. Guests enjoy an elegant lunch paired with wine under courtside tents, Kosta Browne's Dan Kosta, aka the "Premier Pinot Pusher of West Egg," won three battles in a row but lost out last year to Schrader Cellars' Fred Schrader, "The Kahuma of Cabernet." Ticket prices are $200 per person for this year's event on Saturday, May 19. For information and tickets, visit www.sf.wish.org.
French Wine Society Bourgogne Master-Level Webinar Program This program launches May 3, 2012, for a 3 month in-depth online study with optional classroom component on the legendary wines of Burgundy. The lead instructor is Don Kinnan, CWE, and guest instructors include Allen Meadows, Becky Wasserman, Jay Youmans, MW, Eric Hemer, MS, Karen McNeil, and Charles Curtis, MW. Mastery is conferred to candidates who successfully finish the curriculum and pass the final exam. Tuition is $495. Register at www.frenchwinesociety.org.
International Pinot Noir CelebrationWhen you think summer, you think IPNC. On Thursday, July 26, 2012, there will be an incredible pre-IPNC ¡Salud! Benefit Dinner at Linfield College. The chef will be four time James Beard Award for Best Chef, Cathy Whims, of Portland's famed Nostrana restaurant. A variety of guest winemakers (TBA) will participate. More information on tickets will be available soon. For tickets to IPNC, visit www.ipnc.org.
Mountains to Metro Governor Hotel's Heritage Ballroom in Portland will be the site of this year's Mountains to Metro tasting presented by the Chehalem Mountains Winegrowers on April 19, 2012. 35+ winegrowers will be pouring with the opportunity to buy wines from these producers. Visit www.mountainstometro.com to purchase tickets.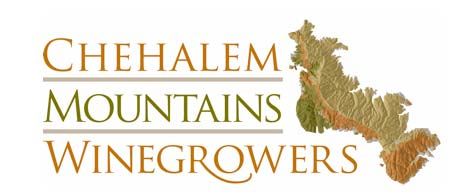 Rotary Club of Newberg Red Carpet Charity Auction & Wine Event This 35th annual event will be held Saturday, April 14, 2012, at the Allison Inn & Spa in Newberg, Oregon. The proceeds support a range of activities for Chehalem Valley youth. World class cuisine, Oregon's finest wines and a silent and live auction. Event tickets are $100 per person. For further information and tickets, visit www.newbergrotary.org.
Chardonnay Symposium Celebrates 100th Birthday of America's Favorite Wine The Chardonnay Symposium in the Santa Maria Valley will gather internationally recognized producers and pioneering growers to analyze, discuss and celebrate Chardonnay. The Chardonnay Symposium is the only event of its kind devoted solely to Chardonnay. A BYOC Santa Maria style BBQ at the Sierra Madre Vineyard on Friday will kick off the event. The educational panel session on Saturday will be moderated by Wine Enthusiast's Senior West Coast Editor and popular blogger, Steve Heimoff. Satellite winemaker dinners, a Grand Tasting featuring 50 producers, and a "Pops in the Vineyard" concert by the Santa Maria Philharmonic Society on Sunday will round out the program. The dates are June 29-July 1, 2012. For information and tickets, visit www.thechardonnaysymposium.com.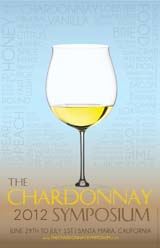 Russian River Valley Winegrowers Passport to Pinot Barrel Tasting Weekend The First Annual Passport to Pinot Barrel Tasting Weekend will feature over 50 Russian River Valley wineries the weekend of June 9-10, 2012. Ticket holders will enjoy barrel tastings, library tastings, food pairings, entertainment and futures purchasing. Weekend tickets are $65 per person which includes both days and a signature RRVW wineglass as a souvenir. Visit www.rrvw.org.
Winesong 2012 Celebrity chef Bradley Ogden will be featured at the 2012 Winesong Charity Auction & Tasting held on the Mendocino Coast September 7-8, 2012. The event benefits the Mendocino Coast Hospital. On Friday, September 7, the Anderson Valley Winegrowers will offer an insider's view of Anderson Valley Pinot Noir. On Saturday, September 8, guests stroll the Mendocino Coast Botanical Gardens enjoying wine and food from 100 wineries and 50 Northern California restaurants. The celebration continues into the auction tents for the Live and Silent Charity Auctions. Chef Bradley Ogden will prepare this year's Live Auction Lunch paired with Mendocino County wines. Visit www.winesong.org.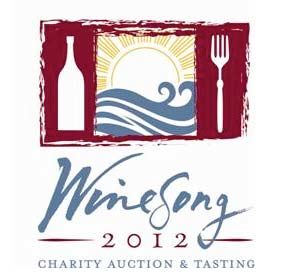 Buzz About Low Alcohol Wines: Good or Bad? An excellent article appeared in BK Wine Magazine on March 19, 2012, titled, "Low Alcohol Wines are Good or Bad?" (www.bkwine.com). Another article appeared in Wine Business Monthly (Cyril Penn, April 2012) titled, "Priming the Pump for an Entirely New Wine Category." Low alcohol wines are quite popular in the U.K wine market and these wines will be appearing in the U.S. market soon. Data from The Nielsen Company showed that sales grew nearly 50 percent last year to more than a million cases. TFC Wines, headed by Tony Dann, the founder of Cone Tech, plans to introduce low alcohol wines stateside through other producers and distributors, as will as through labels of their own. The trick with low alcohol wines is making them taste good and taste like the wine consumers have been used to drinking.
Slow Wine 2012 Drops Scores The guide to Italian wines, Slow Wine 2012: A Year in the Life of Italy's Vineyards and Wines, is being published in English for the first time. The book reviews 3,000 wines and includes extensive information on each producer. The guide has abandoned any ratings or scores, putting the emphasis instead on the story of each wine.
Men Who Drink in Moderation Less Likely to Die After Heart Attack Harvard researchers reported in the European Heart Journal (March 28, 2012) that men who drank two alcoholic drinks each day over a long period were 42 percent less likely to die from heart disease, and 14 percent less likely to die from any cause. Also, among men who consumed moderate amounts of alcohol before a heart attack, those who continued to consume alcohol in moderation after a heart attack had a better long term survival rate. This is the first study to measure alcohol drinking before and after a heart attack.
2012 Oregon Wine Symposium Report Christian Miller of Full Glass Research reported that on a volume basis, Oregon accounts for only 0.4 percent of California, Oregon and Washington wine sales but Oregon demonstrates the strongest growth rate of the three states and has the highest average price point.
Breathalyzers in France Beginning in the spring of 2012, every car in France will have to be equipped with a breathalyzer. The announcement, made by French President Nicolas Sarkozy who is on a personal crusade to reduce the number of road deaths in France, will require every driver to have a breathalyzer kit in their cars so they can check their alcohol level before driving. Anyone caught without a breathalyzer kit will be fined. In France, alcohol is the biggest cause of deaths on the road with 28.5 percent involving a car driven by someone with an elevated blood alcohol level.