Pinot Briefs —Newsletter 9.6
Winemaker Theresa Heredia Joins Gary Farrell Winery Theresa Heredia, the long time winemaker at Freestone Vineyards, brought considerable critical acclaim to Freestone Vineyards Pinot Noirs and Chardonnays. She made the first vintage of Freestone wines in 2002 when Freestone Vineyards was still an experimental project at Joseph Phelps and later moved to the Sonoma Coast to open the new Freestone Vineyards winery in 2007. Theresa has experience in Burgundy where she worked at Domaine de Montille and trained with renowned winemaker Craig Williams at Joseph Phelps Vineyards in the Napa Valley after starting her career as an enologist for Saintsbury. Theresa replaces Susan Reed as winemaker for Gary Farrell Winery which was founded by Gary Farrell in 1982. Today, Gary Farrell Winery is owned by The Vincraft Group, a fine wine investment company run by wine industry veterans Pete Scott, Walt Klenz and Bill Price. I was very impressed by the wines Theresa crafted at Freestone Vineyards and I anticipate her success will continue. Additional information on the winery is available at www.garyfarrellwinery.com.
Monterey Wine Festival Celebrates 36 Years Now in its 36th year, the Monterey Wine Festival has new additions to its program. Held at the Custom House Plaza in Monterey, CA., the festival kicks off on Friday, June 8, 2012, with a tasting of wines, spirits and beers along with seafood from the Central Bering Sea Fisherman's Association, arrays of cheeses, and charcuterie. On Saturday, June 9, 2012, the celebration continues with The Bartenders Fedora Professional Cocktail Competition Throw Down and more wineries will be pouring along with artisan foods and live music. The finale is a Chowdah Throw Down known as The West Coast Chowder Competition, now in its third year. Chefs from Seattle, San Francisco, Portland and other known chowder destinations will compete against Monterey's local titans of chowder. Wines that pair with chowders will be offered. Pinot Noir winery participants include Alexander Valley Vineyards, Calcareous, Clos La Chance, Irony, Lockwood Vineyard, Michaud Vineyard, Opolo Vineyards, and Summerland Winery. For more information and tickets, visit www.montereywine.com. Check out Facebook pages: Monterey Wine Festival Company and West Coast Chowder Competition.
Twomey Cellars Release Day Party The annual event will be held Saturday, April 28, 2012, at both Healdsburg and Calistoga facilities. The 2010 Russian River Valley, Sonoma Coast, and Anderson Valley Pinot Noirs and 2011 Sauvignon Blanc will be released. The wines will be matched to wood fired oven pizza by the winery's in house chefs. Cost is $25. The 2009 Russian River Valley Pinot Noir was named "Runner Up" out of 60 Pinot Noirs entered in the recent Pigs & Pinot Pinot Cup blind tasting competition held in Healdsburg. Contact www.twomeycellars.com for tickets.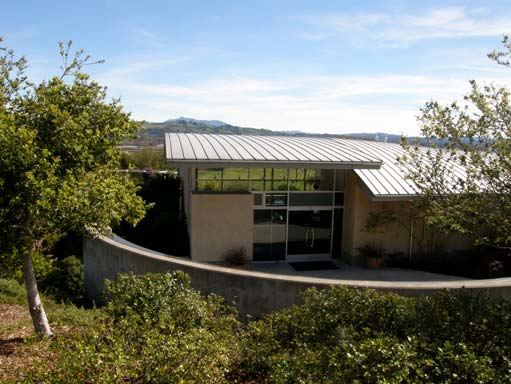 Arista Winery Buys Famed Martinelli Road Vineyard The McWilliams family has announced that Arista Winery has acquired the historic 74-acre Martinelli Road Vineyard near Forestville in the Russian River Valley. The acquisition adds to the winery's existing 36-acre Westside Road Estate. The Martinelli Road Vineyard is planted to 5 acres of 130-year-old Zinfandel vines, 10 acres of 30+-year-old Chardonnay vines, and 3 acres of 20+-year-old Pinot Noir vines. The site lies in the Green Valley of Russian River Valley. Ulises Valdez oversees the day-to-day vineyard operations. Arista will begin producing estate-designated Zinfandel, Pinot Noir and Chardonnay from the Martinelli Road Vineyard beginning with the 2012 harvest. Visit the website at www.aristawinery.com for pictures and more information.
Scott Paul Releases 2010 Audrey Pinot Noir Much of this iconic wine was sold as futures, but the winery still has about 60 cases available for purchase now. A Release Party will be held in Scott Paul's Tasting Room in Carlton on Saturday, April 21, 2012. Audrey is the winery's selection of the best-of-the-best each year, the favorite seven barrels of the vintage. Audrey is named after and inspired by the timeless icon of natural beauty, elegance, and grace - the late Ms. Hepburn. This is consistently one of Oregon's most sought after and highest scoring wines every year since its debut. The 2010 Audrey is entirely from old vine vineyards in the Dundee Hills: 6 barrels from Maresh Vineyard and 1 barrel from Nysa Vineyard. The wine was fermented in a custom-made Taransaud French Oak open top tank, and no yeasts or other additions were made. The wine was aged in French oak for 11 months (two new oak barrels) and bottled unfined and unfiltered at 13.1% alcohol on September 7, 2011. Price is $69 (5% discount for 6). Scott Paul is the only winery in the states also offering a full line of imported red and white Burgundies for sale. To purchase, visit www.scottpaul.com.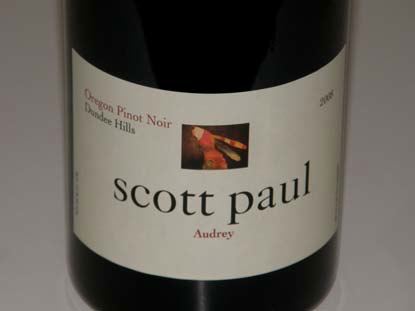 Talbott Vineyards Wins Charlie Palmer's Pigs & Pinot Ultimate Pinot Smackdown 16 of the world's best Pinot Noirs were entered into this smackdown held March 24, 2012, at Charlie Palmer's Seventh Annual Pigs & Pinot Celebration. The 2012 Smackdown was hosted by master sommeliers Keith Goldston, Fred Dame, Drew Hendricks and William Sherer, with each selecting four of their favorite Pinot Noirs from around the globe for the competition. The 2009 Talbott Cuvée RFT Diamond T Vineyard Pinot Noir was entered by Fred Dame, and survived four rounds of head-to-head, audience-judged tastings, beating out the other 15 entrants. The wine was crafted by winemaker Dan Karlsen, a Pinot Noir and Chardonnay specialist with over 30 years of winemaking experience. Like all the Pinot Noirs and Chardonnays in the Talbott portfolio (Talbott, Logan and Kali Hart labels), the Talbott Cuvée RFT Pinot Noir was made exclusively from Talbott's estate grapes. Talbott Vineyards was established in 1982, when founder Robb Talbott planted the Diamond T Vineyard in Monterey. The Talbott Vineyards estate program also includes the framed Sleepy Hollow Vineyard in the Santa Lucia Highlands. For more information, visit www.talbottvineyards.com.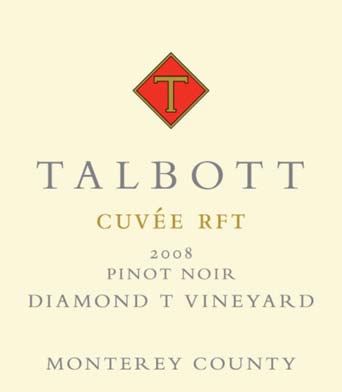 Anderson Valley Winegrowers Host 15th Annual Pinot Noir Festival Tickets are now on sale for the Anderson Valley Pinot Noir Festival to be held May 18-20, 2012. Friday's day-long Technical Conference is aimed at members of the trade and avid Pinot Noir consumers. The Conference will include a Boonville versus "Deep-End" Pinot Noir tasting moderated by Rajat Parr of the Michael Mina Group, a Cerise Vineyard focus tasting, and more. The Technical Conference will be followed by an outdoor barbecue at Husch Vineyards accompanied by plenty of Pinot Noir. The Grand Tasting at Goldeneye Winery in Philo on Saturday will highlight 40 producers pouring Anderson Valley Pinot Noir. Pinot Noirs will be paired with classic Mexican dishes like fig mole chicken and a group of local women will be making fresh salsas and tortillas during the event. There will also be live music and a silent auction to benefit the Anderson Valley Health Center and Hendy Woods State Park. The list of participating wineries is impressive including a number of my favorites such as Balo Vineyards, Baxter Winery, Black Kite Cellars, Champ de Reves, Claudia Springs, Copain Wines, Couloir Wines, Drew Family Wines, Elke Vineyards, Esterlina Vineyards, Foursight Wines, Fulcrum Wines, Goldeneye Winery, Greenwood Ridge Vineyards, Handley Cellars, Harmonique Wines, Husch Vineyards, Littorai, Londer Vineyards, MacPhail Family Wines, Maggy Hawk Vineyard, Navarro Vineyards, and Twomey Cellars. On Saturday evening, local wineries will host four winemaker dinners in Anderson Valley and on the Mendocino Coast. The weekend will conclude on Sunday with open houses at Anderson Valley wineries, many of which are not open to the public. For additional information and tickets, visit www.avwines.com. This event sells out every year: you have been warned not to procrastinate!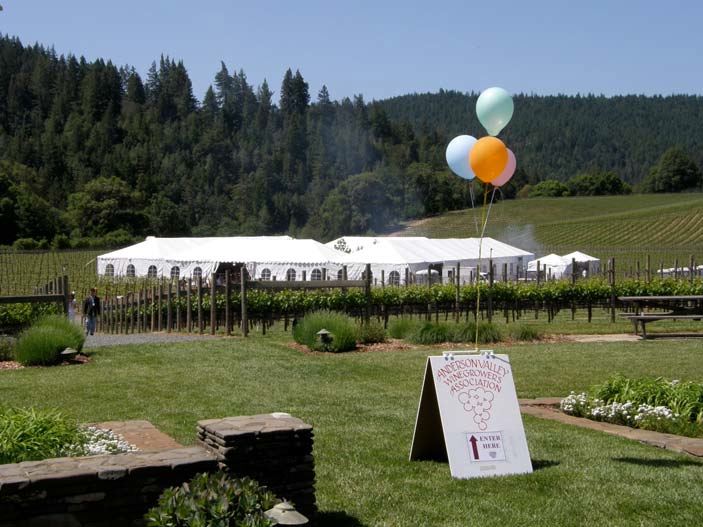 Storyteller Wine Company Michael Alberty is the owner of this small wine retailer in Portland, Oregon. What sets this store apart is the small production wines that Michael carefully and personally selects. He sends out an online newsletter that relates a colorful story about the wines offered and is a compelling read for wine enthusiasts. Be careful, however, as Michael is a convincing wine pimp with a way with words, and after reading the newsletter, you are at risk of developing a strong urge to purchase the featured wine(s) by the case. If you happen to live in Portland, regular wine tastings are also offered with wines from all over the world as well as Oregon. One thing is for certain: Michael only recommends wines that he himself would be happy to drink. Sign up for the newsletter at www.storytellerwine.com.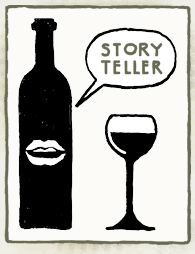 Wine & Spirits 23rd Annual Restaurant Poll The list of restaurant's top 50 wineries was compiled by asking restaurateurs to list the ten wines that sold best during the last three months of 2011. The top four were Cakebread Cellars, Sonoma-Cutrer Vineyards, Jordan Vineyard & Winery, and Duckhorn Vineyards. The top Pinot Noir producer was Belle Glos which shot from #50 last year to #15 this year. Other Pinot Noir wineries making the list were Emeritus Winery (#22), Flowers Winery (#23), Merry Edwards (#24), Adelsheim Vineyard (#28), Au Bon Climat (#32), Patz & Hall (#41), Westrey (#48), Fess Parker (#49), and Kistler Vineyards (#50). Top Pinot Noirs served by the glass were Hahn Monterey Pinot Noir (#3), Belle Glos Meiomi Pinot Noir (#8), Copain Tours Ensemble Anderson Valley Pinot Noir (#9), A to Z Oregon Pinot Noir (#12), Evening Land Vineyards Oregon Pinot Noir (#17), and Ken Wright Cellars Willamette Valley Pinot Noir (#23). Pinot Noir remains very popular in restaurants and only Cabernet Sauvignon outsells it. The ten most popular Pinot Noirs include Belle Glos Meiomi Sonoma Coast and Santa Maria Valley Clark & Telephone (#1), La Crema Sonoma Coast, Emeritus Russian River Valley, Evening Land Vineyards Willamette Valley Blue Label and Eola-Amity Hills Seven Springs Vineyard, Ponzi Vineyards Willamette Valley Tavola and Willamette Valley, Four Graces Willamette Valley, Westrey Willamette Valley and Dundee Hills Oracle Vineyard, Domaine Serene Evenstad Reserve and Yamhill Cuvee, Adelsheim Vineyard Willamette Valley, and Domaine Drouhin Willamette Valley. It is interesting that of the 23 most popular restaurant Pinot Noirs, 15 came from Oregon, a significant disproportion in light of the large disparity in number of Pinot Noir producers between Oregon and California. To view the entire report, visit www.wineandspiritsmagazine. I believe Wine & Spirits consistently offers very credible, coherent, well-researched and relevant wine articles that are among the best currently offered by wine magazine publishers.
Decanter Weighs in on Pinot Noir The latest issue of Decanter is devoted largely to Pinot Noir. Benjamin Lewin MW, the author ofIn Search of Pinot Noir, listed 12 Pinot Noirs to challenge Burgundy. The list included Calera Jensen Vineyard, Williams Selyem Rochioli Riverblock, and Domaine Drouhin Cuvée Laurène from the United States. Linda Murphy writes on the wonderful 2009 vintage California Pinot Noirs, naming wines from Williams Selyem, Copain, Kutch Wines, Dutton-Goldfield, Littorai, La Crema, La Follette, Sebastiani, Kenwood Vineyards, Cuvaison, Saintsbury, Frank Family Vineyards, DeLoach, Mount Eden Vineyards, Morgan Vineyards, Sequana, Calera, Alta Maria Vineyards, Brewer-Clifton, and Melville Vineyards. No surprises there. The issue includes a very good profile of Domaine Dujac. Visit www.decanter.com.
The Finest Wines of Burgundy This new book by Bill Nanson is published by the acclaimed quarterly magazine The World of Fine Wine. Nanson is a highly respected independent commentator on Burgundy who publishes the Burgundy-Report online (www.burgundy-report.com). The book profiles 90 of the most notable Cote d'Or producers and their wines, including relatively unknown producers as well as established stars. To order, visit www.ucpress.edu or www.amazon.com.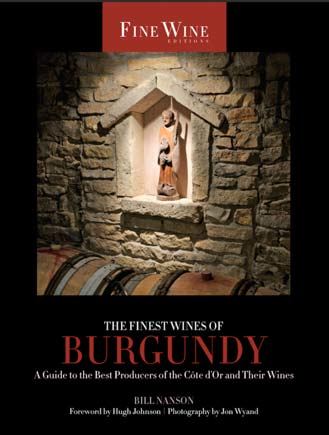 Pinot Noir Glasses Evaluated The latest issue of The World of Fine Wine features an article titled, "Pinot Noir Glasses A Rounder Whole." Andrew Jefford reports on a tasting of five different wines using 16 different stems designed for Pinot Noir. Each of the three tasters had individual preferences with Andreas Larsson preferring the Riedel Pinot Noir/Nebbiolo glass, Stephen Reinhardt the Zalto Denk'Art Mundgeblasen Burgunder glass, and Andrew Jefford the Riedel Vinum Pinot Noir and Zalto glasses. Jefford commented, "In sum, the best glasses favored appreciation rather than analysis. Our panel, too, felt that among the two top Riedel glasses, the Vinum Pinot Noir was better suited to the classicism of Burgundy, while the Riedel Pinot Noir/Nebbiolo glass was a better glass for varietal Pinot Noir in general." The thinner glass stems had more aesthetic appeal, but the thicker glass stems are more durable. Visit www.finewinemag.com.
Pinot Leaf Curl A curling of Pinot Noir leaves known as Pinot Leaf Curl (PLC) often appears after a cool spell and has been observed with increasing frequency among Pinot Noir vineyards in Sonoma County. The affected leaves may die and fall off or persist curled under, and death of a shoot may ensue. Botryitis may be associated, but is not the cause and fungicides have no treatment value.Wines & Vines (April 2012) reports that researchers are attempting to analyze this curious sickness. The disease has been found in every Pinot Noir growing region in California and is more common during cool springs. A panel at Sonoma County Grape Day on February 16, 2012, said that research is aimed at measuring levels of nitrogen compounds in Pinot Noir vineyards, concerned that putrescine, a toxic compound produced during nitrogen metabolism in the vine, may be elevated in affected vines. Visit www.winesandvines.com.
Memorial Day Wine Tasting in Willamette Valley Home to more than 190 wineries and tasting rooms and surrounded by beautiful vistas and views of the Cascade Mountains, the Willamette Valley is a pinot geeks' Disneyland. Many small, family owned wineries are only open to the public on Memorial Day and Thanksgiving weekends making these weekends very popular. The 22nd Memorial Weekend in the Wine Country will be held May 26-28, 2012. For a touring map and guide and a list of activities at each winery, email the Willamette Valley Wineries Association at info@willamettewines.com.
Santa Lucia Highlands Gala VI The winegrowers of the Santa Lucia Highlands are sponsoring a tasting a Mer Soleil Winery, 1290 River Road, Salinas, on Saturday, May 19, from 1:00 to 4:00 PM. The setting will be the Barrel Cellar at Mer Soleil, a dramatic venue not normally open to the public. Food, music and a unique silent auction with many rare, large format bottles will also be offered. The pouring roster of thirty wineries include Santa Lucia Highlands releases of August West, Belle Glos, Bernardus, Boekenoogen, Hahn, J. Lohr, Kori, La Rochelle, Lucienne, Mansfield-Dunne, Manzoni, McIntyre, Mer Soleil, Mooney, Morgan, Novy, Paraiso, Pelerin, Pessagno, Pisoni, Poppy, Puma Road, Roar, Sequana, Siduri, Talbott, Testarossa, Tondre, Tudor and Wrath. This is the only Santa Lucia Highlands public event of the year. For information and tickets, visit www.santaluciahighlands.com.
Littorai Debuts New Website To be honest, for many years Littorai's website lacked information and interest and did not do justice to the superb Pinot Noirs and Chardonnays of Ted Lemon. Littorai has now launched a completely new website at www.littorai.com. Current mailing list members can order wines directly on the website which includes vineyard maps, winemaking philosophy, farm and environmental stewardship information and more. As part of this year's West of West Wine Festival in Occidental, CA, on August 3-5, 2012, Littorai will again host a wine dinner paired with Littorai wines on Friday, August 3 at the Littorai Estate property in Sebastopol. The comments I received about last year's Littorai wine dinner were overwhelmingly positive, with Ted pulling out a number of aged wines from his library as the evening evolved. To buy tickets or learn more, visit www.westsonomacoast.com.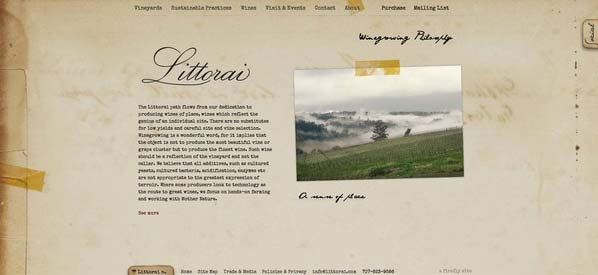 ROCO Winery Opens Cellar Beginning April 5, 2012, ROCO Winery welcomes visitors to the cellar to taste and purchase wines direct, 11:00 to 5:00, Thursday through Saturday. Additional days will be added as the weather warms during the summer in the Willamette Valley. ROCO Winery, Ponzi Vineyards and Argyle Winery are hosting the 1st Annual Oregon Cult Pinot Noir Wine Cruise, a 10-night Mediterranean cruise June 25 to July 5, 2012. The cruise will be personally escorted by Dick and Nancy Ponzi and Rollin and Corby Soles. The Oceania cruise line has been voted "Best in the World" by Travel + Leisure magazine. For pricing and availability, visit www.foodandwinetrails.com. Other wine related cruises are also listed on this site.
New Zealand Red Wine of the Year Curtis Marsh, writing in The Wandering Palate (www.thewanderingpalate.com) is an authority on New Zealand wine. He grew up in New Zealand and is currently a sommelier and wine importer and merchant in Australia. The three regionally defined single vineyard Pinot Noirs of Mount Edward in Central Otago, produced by winemaker Duncan Forsyth, were pronounced "New Zealand Red Wine of the Year" in 2011 by Marsh. The Pinot Noirs included vineyard designates from Morrison Vineyard (Lowburn), Muirkirk Vineyard (Bannockburn) and Stevens Vineyard (Gibbston). Mount Edward was established in 1997 in the Gibbston Valley by a partnership that included Alan Brady, the founding father of Central Otago, John Buchanan, an Otago native, and Forsyth. Mount Edward Pinot Noirs are available at a number of restaurants in the United States including The French Laundry in Napa, Gary Danko in San Francisco, Aureole in Las Vegas, Boulevard in San Francisco, and The Martini House in St. Helena. The wines are distributed in California and New York by Tasman Wine Selections, San Francisco.
Timber-To-Vineyard Conversion Appears Will Be Approved California State officials are close to officially approving the large timber-to-vineyard projects in coastal northwest Sonoma County by Artesa Vineyards and CalPERS. According to the Press Democrat (April 6, 2012), several environmental groups plan to challenge the proposal in court.
Scientist Discuss Terroir in Oregon Geologist Scott Burns will present "The Mystery of Terroir in Oregon: The Relationship of Geology, Soil and Climate to Wine" on Tuesday, May 1, at 7:30 PM in T.J. Day Hall at Linfield College in McMinnville, Oregon. Burns is a professor of geology at Portland State University whose research has included terroir, that is the relationship of climate, geology, soils and wine grapes. He is lecturing across the country this year after being named the 2012 Jahns Distinguished Lecturer by the Association of Environmental and Engineering Geologist (AEG) and the Geological Society of America (GSA). Burns will discuss the terroir of the Willamette Valley whose soils come from the Columbia River Basalts, which originated in Oregon, and the marine sedimentary rocks found in the foothills of the Coast Range. For more information, call (503) 883-2409.
When to Drink That Pinot Noir? I often get asked, "When is the right time to drink a Pinot Noir?" You cannot drink the wine right after it is bottled because of "bottle shock." If you order the wine from a winery and it is shipped to you, you cannot drink it for at least 6 to 8 weeks because of "shipping shock." After you buy the wine, you may not be able to drink it because of "sticker shock." You need to have a special celebration to drink such an expensive wine. When a special occasion does arise, you may not be able to drink it because it is in a "dumb phase." When you finally find a time worthy to drink the wine, it may have already peaked, and is now on the downslope or in the "senility phase." Best advice? Cellar the wine properly for 2-3 years after buying it, and keep your fingers crossed.