New California Releases from Evening Land Vineyards
Evening Land Vineyards is an ambitious project, releasing Pinot Noir and Chardonnay from Seven Springs Vineyard in the Eola Hills of the Willamette Valley of Oregon, from vineyards in the true Sonoma Coast, Edna Valley and Sta. Rita Hills of California, and Bourgogne from Burgundy. Evening Land organically farms over 120 acres, producing 13 Estate wines. The vineyards contain a mix of old vine rooted Oregon and California heritage clones, cuttings from established vineyards in Burgundy and include an experimental block of Pinot Noir from seed.
In Oregon, consulting winemaker Dominique Lafon works with winemaker Isabelle Meunier, and winemaker Sashi Moorman (photo below) leads his team in producing the wines from California. Moorman is a former chef got his start at The Ojai Vineyard. In 2012, UC Davis graduate Erin Miller joined Evening Land as the assistant winemaker at the Lompoc winery. He apprenticed in Burgundy and spent seven years working in the Sonoma Coast and Sta. Rita Hills before joining Evening Land full time. The Evening Land wines are divided into four groups, designated by the color of the label. The Blue Label wines in 2009 consist of an Oregon and California Pinot Noir, a California Chardonnay, and Etiole Bourgogne Rouge and Blanc from Burgundy. The Silver Label designates more focused wines including in 2009 a Sta. Rita Hills Pinot Noir, a Doc's Ranch Sonoma Coast Pinot Noir, a Seven Springs Estate Pinot Noir, and an Auxey Duresses Chardonnay from Burgundy. The Gold Labels signify monopole estate wines from three vineyards in the Sta. Rita Hills, a Pinot Noir and Chardonnay named La Source from Seven Springs Vineyard, and a Beaune Bressandes Premier Cru Pinot Noir from Burgundy. The wines with White Labels are "pinnacle examples" of a vineyard and in 2009 consisted of an Occidental Vineyard Sonoma Coast Pinot Noir and a Seven Springs Vineyard Summum Chardonnay and Pinot Noir.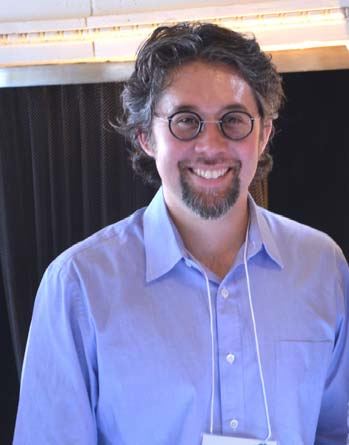 The Evening Land Estate Vineyard in the Sta. Rita Hills provided four of the 2010 Pinot Noirs. Tempest, Memorious and Bloom's Field are all block selection wines from that vineyard. The 40-acre vineyard was planted on a previously untouched western edge of the appellation in 2007. The first vintage was 2009.
The 2010 growing season was very cool with only one day breaking 80 degrees between bud break and harvest. The crop was light due to shatter and the desire not to push the young vines too hard. Harvest commenced during the first week of September and finished by the end of the second week. Chemistry was ideal with low sugars, low potential alcohols, excellent acidity and highly concentrated levels of ripe polyphenols. The wines showed intense colors and rich flavors.
Whole clusters are included in fermentations in some cases and fermentations are indigenous. Pressing is gentle with a closed pneumatic press, with very little press wine going to barrel. A racking is done in the winter before bottling to emphasize an opulent mouth feel. After 12-14 months in French oak barrels, the wines were bottled without fining or filtering. New oak is less than 25% and in some cases, less than 10% of the total cooperage.
All the 2010 wines reviewed here were well-crafted with deep color, dark fruits, moderate tannins, bright acidity, and a rich mouth feel. In some wines, the sheer volume of fruit flavor was impressive without over-extraction or jamminess. The Sta. Rita Hills Estate Vineyard wines are impressive considering it is only the second vintage from this vineyard. The only shortcoming of the wines was that there was not a whole lot to distinguish them from each other.
A tasting room is open in the Lompoc Wine Ghetto Friday through Sunday from 11:00 AM to 5:00 PM. In Oregon, visit by appointment in Salem at 572 Patterson St. NW, St 170 (contact ib@elvwines.com). The wines are available through the Evening Land website at www.eveninglandvineyards.com.